Spring in South Korea is one of the most magical and best times to visit the country. From the cotton-candy cherry blossoms that line the streets, the warm weather, and the seasonal foods, there is something for every traveler to enjoy in South Korea. Find out why South Korea in spring should be added to your travel bucket list for 2024.
Disclaimer: This post may contain affiliate links, which means I get a small commission if you make a purchase (at no extra cost to you). It's one of the ways I can keep producing free resources and guides for my readers. Thank you for your support! Refer to the Disclosure Policy for more details.
4 Reasons You Should Visit Korea in Spring
Spring is one of the most magical times of the year to visit. Most people often think of Japan when it comes to cherry blossoms, however, South Korea is just as beautiful and offers a range of seasonal activities and experiences any traveler should try. Let's dive into four reasons why spring is the best time of the year to visit South Korea.
Seasonal Festivals & Activities
During the months of spring Korea hosts several seasonal festivals and activities across the country. If you visit during this time you'll get to immerse yourself in the local celebrations from performances, street vendors, local activities, and more.
Weather
Spring is one of the most beautiful and best times of the year to visit Korea. As the snow begins to melt, nature comes alive with the blooming flowers and the warming temperatures. By April, the sub-zero temperatures are gone and you can expect clear blue skies.
With warm weather, it's the perfect time for outdoor activities for all types of travelers. From riverside parks, mountains, beaches, or theme parks. If you're feeling more adventurous spring hiking is one of the best activities to experience the lush greenery and see Korea's skyline. Personal recommendations include exploring mountains such as Gwanaksan and Bukhansan in Seoul. If you're looking for a more laid-back activity, picnics or cherry blossom viewings are great options. For more spring activities in South Korea check out this post.
Food
If you're a foodie traveler and you travel to Korea in spring you'll get to indulge in spring specialties. In Korea, there are must-try foods in spring including;
Seafood. If you're a seafood lover you'll have to try some of the freshest seafood in South Korea. From the fish, shrimp, crab, and octopus head to the food markets. One food you must try is Octopus (Jukkumi) which can be found in restaurants or food markets.
Fresh crab. Marinated crab in spring is well-known for its delicious flavour and enormous size.
Strawberries. Spring is peak strawberry season and is some of the sweetest I've ever tried. Strawberry picking is also a popular spring activity to try with friends and family.
Strawberry farms to visit in South Korea:
Yangpyeong Echo Strawberry Farm
Yangpyeong Young Farmer Strawberry Farm
Yongmun Yeram Strawberry Farm
Insan Strawberry Farm
Chasing Nature
When you think of Spring cherry blossoms come first to mind. However, in South Korea, there are a variety of flower species to explore during the summer months (March to May). From the yellow sansuyu and purple azaleas in late March and cherry blossoms in March to early April. Visitors during this time will be treated to flower fields or cherry blossom-lined streets to take in the blooming flowers at various places across Korea.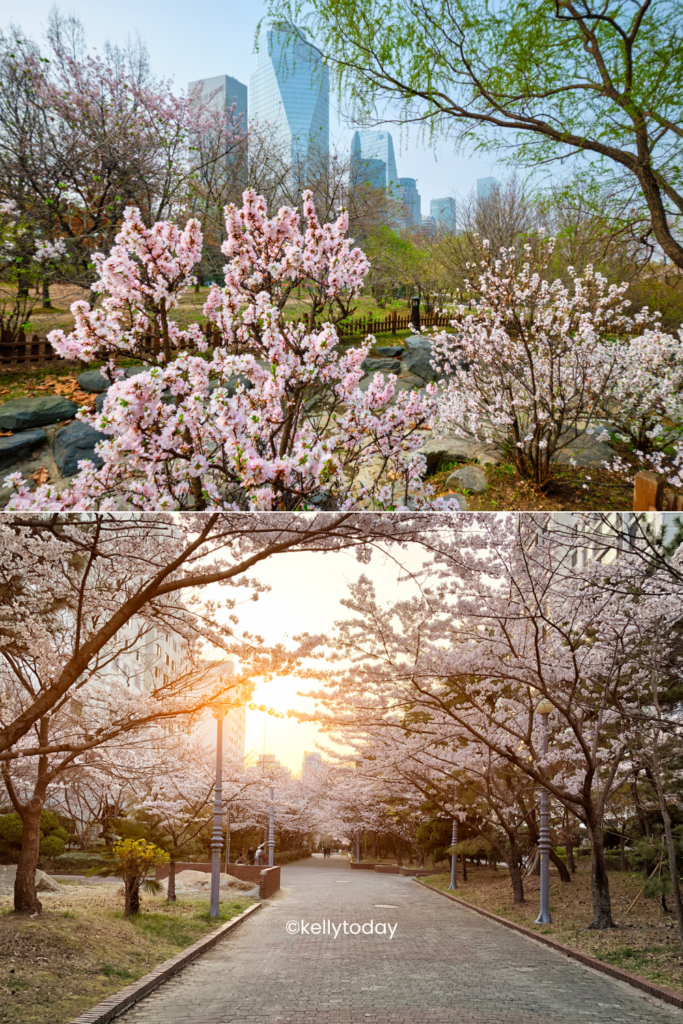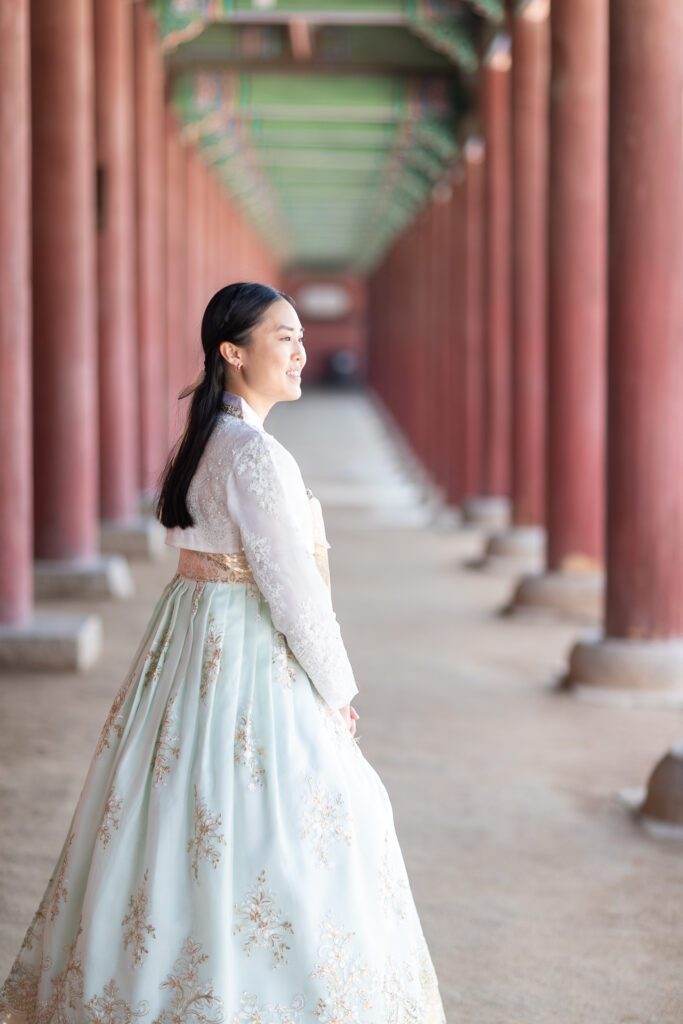 Travel to South Korea in Spring
So you've decided to take a trip to South Korea in spring, but where do you start? Researching the best places to visit in South Korea can be overwhelming, time-consuming, and complicated. Or maybe you're planning a solo trip and worried about traveling alone. Don't worry because I have the perfect solution for you!
Let's travel to South Korea together!
I'm hosting a group trip to Korea and inviting you to join me. But why should I join a group trip? Let me show you why!
Don't need any convincing and want to book the trip? Click here to reserve your spot!
Common pain points for traveling to South Korea
"I want to explore hidden and local spots recommended by a local"
"I want to go to South Korea, but there is so much information online and I don't know where to start"
"All the information I want is in Korean, so It's hard doing research for travel"
"I am very busy and I don't have the time to plan a trip"
"I don't want to go to the tourist spots that regular tours offer."
These are just a few of the messages I have gotten from my followers over time. So in 2023, I've decided to host a group trip to South Korea for 2024.
Who is Kelly Today?
Hi, if you're new around here my name is Kelly and I've been living in South Korea since 2022. After I finished university I decided I wanted to travel more so I got a job to teach in Korea. In my free time, I've been traveling all around South Korea from well-known places like Seoul, and Busan to lesser-known destinations such as Pohang and Jeonju.
Some of you might already know me from Instagram, but I've shared my life abroad and travels in South Korea. From sharing travel tips in South Korea, and behind the scenes on my working life as a teacher, along the way I've built a +20K community following my journey.
Curious about me?
Why are you hosting a group trip?
I really want to share South Korea's charm and beauty by sharing and experiencing with you Korea's cultural activities and places that are not offered on regular tours. As an ex-pat that has lived in South Korea I'd love to share my personal recommendations on what to see, to eat, and to do. After living in South Korea I can definitely recommend autumn and spring as one of the best times to visit the country. I'm excited to share that I'm hosting a group trip in April 2024 so I can enjoy the beauty of spring in Korea with anyone interested.
What is a group trip?
An organised trip is where you get to meet a group of travelers who booked the same trip. These trips often include a local guide, trip leader, accommodation, activities, etc. The great thing about group trips is that everything is planned for you, so you can simply sign up and enjoy the travel experience!
Why should I go on a group trip?
Let me ask you these questions.
Do you want to travel more in 2023 or 2024?
Do you get overwhelmed or hate planning trips?
Are you tired of waiting for people to travel with you? Or maybe you don't have any friends that want to travel to the same place as you?
Do you want to tick off bucket list destinations?
Do you want to meet like-minded individuals?
If you answered yes to any of these questions, a group trip is a great way for you to travel more. For whatever reason you answered to yes the above questions.
What makes this group trip different from other travel tours?
Host Expert
How many people can recommend a place that they have not only traveled to but also lived in? I've lived in South Korea since 2022 as an ex-pat and would love to share my insider recommendations and insights into Korea that aren't covered by the typical tourists. You'll be treated with local hidden finds.
In addition to this knowledge, I'm an experienced photographer and content creator and am more than happy to share any tips and knowledge with you. Whether it is on my personal camera or with your phone or camera, I'll create some amazing photos for you to take after your trip! Instead of hiring a local photographer which can be expensive. You'll not only get amazing photos but also learn HOW to create these photos for your future travels or personal use. Did you know hiring a local photographer in Korea can cover over $250 USD for about a 30-minute shoot?
On the trip, we'll be visiting a lot of places to get stunning portraits for you to take home!
Check out my photography portfolio.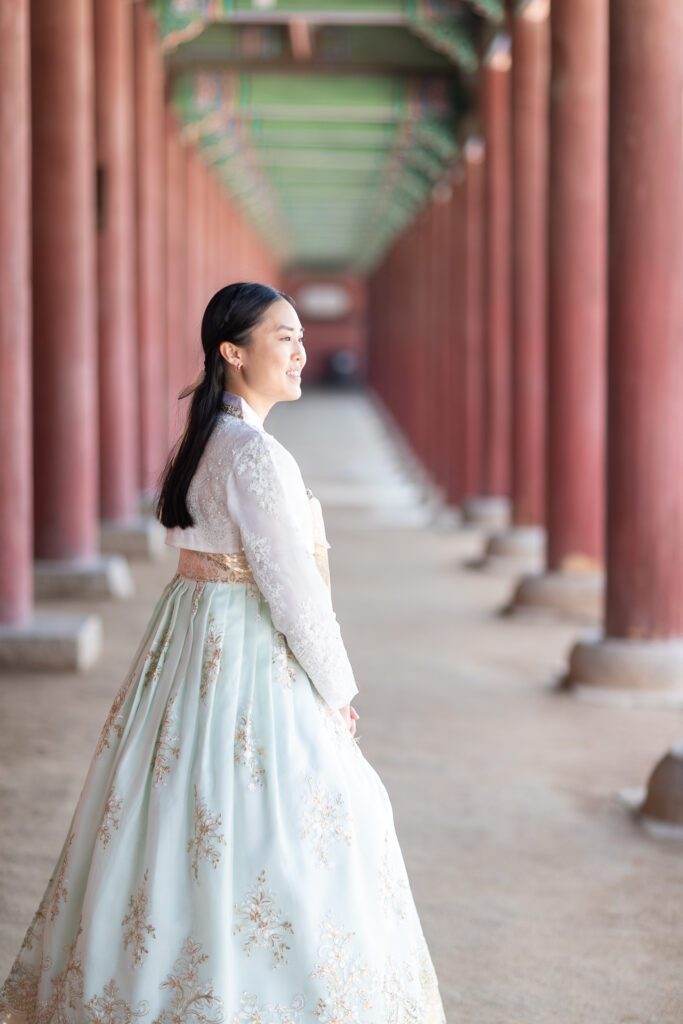 Authentic & Local Experience
You'll get local insights into the best spots to visit, where to eat or shop, and many more!
"Investment in travel is an investment in yourself"

— Matthew karsten
You'll get to experience the destination authentically as we travel off the beaten path to immerse in the culture and meet the locals. With a local guide and an expert host (me), you'll get insider information and experiences that only the locals know from the best places to eat, hidden gems to explore, language translation, and more! I promise that these are experiences you won't have access to on your own with a guidebook.
Compared to a typical tourist visiting the country I've actually lived and worked in South Korea experiencing the culture, navigating the language barrier, and more. I'd love the chance to show a side of South Korea that isn't covered by mainstream media. I've always been sharing my personal recommendations for Korea online and I'd love the chance to experience it with you.
Here's what a few of my followers have said from my travel recommendations & tips!
No Planning!
You'll have the ability to experience the destination authentically, with a group of like-minded people, as you travel off the beaten path and immerse yourself in the local without planning anything.
Think of it as stress-free travel – all the tough work is done for you. The itinerary, local transport, airport transfers, accommodation, resources, and recommendations are all covered. All you need to do is show up and start exploring. Rest easy from the moment you step off the plane until you take off again.
Flexible Payment for your Budget
To help travel more affordable you only need to secure your spot with a 25% down payment to secure your spot, and pay the balance off in installments of your choosing. There are payment plans for 6, 12, and 18 months. Everyone budgets differently; some may want to pay it in full, and others over an extended period of time. Either way, you'll get to enjoy amazing (mainly 3-star!) accommodation and tick those bucket list travel experiences off your lengthy list. Your balance is only due 90 days before the start date of the trip (April 12th, 2024).
If you want more information about the price and payment for the trip. Refer to the link below.
Giving back
Part of traveling is more than just a vacation. If you're looking for more than travel experiences that simply put a stamp on your passport. A group trip is a great way to immerse yourself in a foreign culture in positive and ethical ways. The Korea group trip is designed to make travel more sustainable, accessible, and ethical. I'm partnering with Trovatrip and 1% of their earnings is donated to the Cool Effect, investing in initiatives that will help reduce the carbon footprint from our trips. Additionally, all the activities and transfers that are organised will be supporting the local economies. For example, the group trip will have local guides that know the local land and customs inside and out. We'll get to learn more about Korean culture more authentically and you'll also get insider recommendations for spots to eat or any answers to your question.
Extra Support
You'll have access to extra support services not offered by traditional tours!
Meet your Group Early
If you decide to sign up you'll be added to a private online space before the trip where you can interact with me and other participants. This is an awesome opportunity to get to know each other better and also I'll be sharing resources to prepare you for your trip!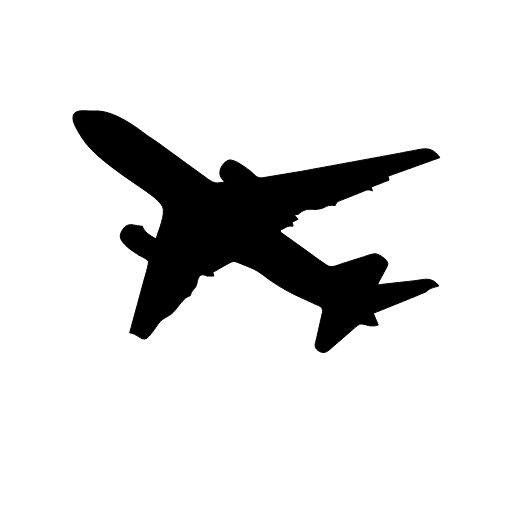 We'll be Waiting At the Airport
The group trip includes airport transfers on the first day. So rest easy that from the moment you step off the plane until you take off again, you've got your back covered!
South Korea Group Trip 2024
Frequently asked questions about the group trip for 2024.
Frequently Asked Questions
When is the group trip?
12th to 18th April 2024.
A 7-day trip exploring Seoul and Busan. We'll get to visit South Korea in spring to see the cherry blossoms and enjoy the seasonal activities!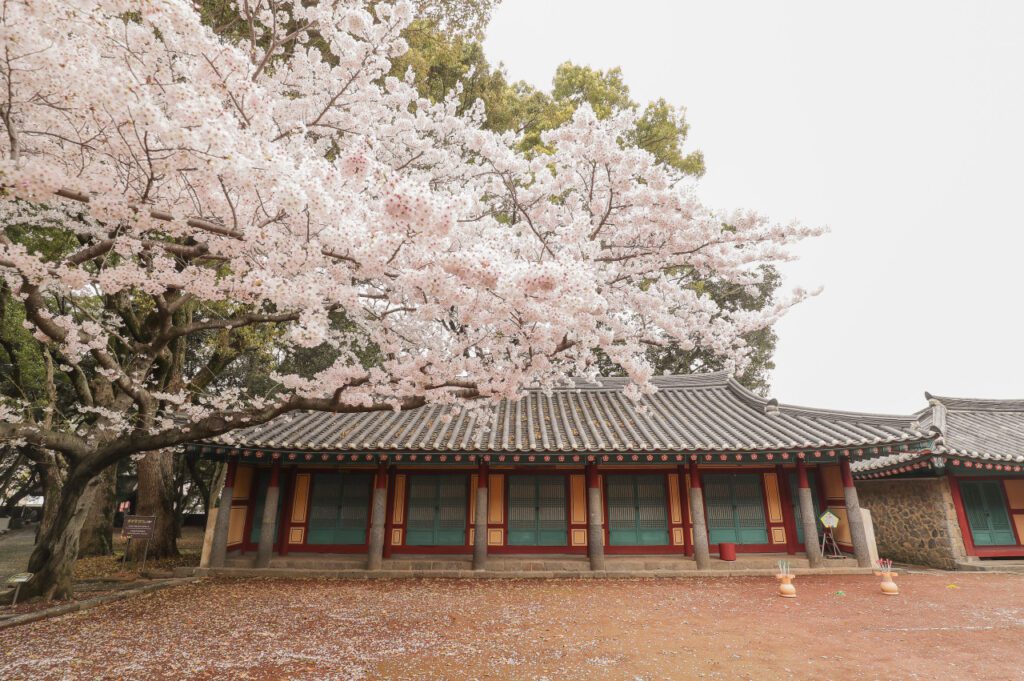 How much is the trip?
The early bird pricing for the first few sign-ups is $3399 (USD)! After the first 8 sign-ups, the trip price is $3499 for each person. You only need a 25% down payment to reserve your spot!
Can I join by myself?
Absolutely! Do not feel pressured to find someone to join you on the trip. Part of the experience is meeting travelers from around the world and enjoying South Korea together. You'll be interested to know that a lot of the interest sign-ups I've gotten are largely from solo travelers. In fact, a lot of them messaged me that they'd love to visit Korea but didn't have anyone to go with or felt overwhelmed planning a trip to Korea.
What does the trip include?
The trip will cover transportation between cities, accommodations, listed meals, and guided activities relevant to the theme. For a full breakdown of the trip inclusions check out the link below.
Trip Inclusions
Double occupancy in 3-star hotels
Local expert guide throughout the trip
All city transfers (KTX train connections & buses)
Arrival airport transfer
Departure airport transfer (morning of last day)
20 Trip Activities
Insider Hongdae Shopping Tour
Local Korean BBQ Dinner
Insider Seoul City Tour
Gyeongbokgung Palace Visit
Traditional Hanbok Fitting Experience
Local Spring Dinner Picnic at Hangang River
Insider Hanok Village Tour
…. and lots more!
Does the trip include flights?
Flights are not included. Most of the participants come from different countries so you'll have the freedom to choose to book with your preferred airline. The trip starts in a major city with an international airport making it easy for you. Part of booking this trip though is early access to a group platform with myself and other sign-up travelers. This is great for finding people that might be flying out from the same airport as you or have the same layover time.
Want to save money on flights, transport, and accommodation on your travels? Find out how with these 10 must-know travel tips.
Is travel insurance included?
Insurance is not offered by the travel company, however, it is recommended you purchase any protection before the trip. You might think you might not need it however having travel insurance can help you avoid any big costs if you end up requiring medical care or experience any other troubles on your trip. I recommend exploring World Nomads for their travel insurance coverage.
Are meals included?
Welcome dinner, a farewell dinner, and daily breakfasts are included. You will have the option to choose other meals based on your preferences, or we can explore as a group, and I can assist with making reservations.
How many travelers will be on the trip?
There will be anywhere from 8 to 24 participants on the trip.
What does flying in and out look like?
You'll be flying into Incheon International Airport, from where the airport transfers will be arranged. After the trip has ended, airport transfers will be arranged to Incheon International Airport, but you can choose to continue your own independent travel.
Where do I meet everyone?
You'll have the opportunity to meet participants before the trip by joining a private group chat made for the trip, and face-to-face, and you'll meet during the welcome dinner on the first day.
What are the accommodations like?
All the hotels we'll stay in will be 3-star hotels. Korean hotels usually include towels and amenities such as hair combs, razors, slippers, toothbrushes, and sometimes skincare essentials. The hotel may differ from the one written in the itinerary but the standard will be maintained.
Who will be my roommate?
Unless you choose a single supplement at booking for an additional cost, you'll share a twin occupancy accommodation. You will be matched with someone of the same gender unless you request a roommate. If you want to request a roommate, make sure you and your roommate add each other's names to the "Special Requests" section at the booking or email at hi@trovatrip.com.
Common Concerns About the Group Trip
I've received a lot of messages on Instagram about common concerns they have about the group trip and I'd love to share my answers with you! Let's discuss.
#1 Solo Travel & Meeting New People
"I'm scared in general going by myself"
"I'm nervous not to know anyone beforehand"
Everyone that has shown interest in the trip is a solo traveler. This means EVERYONE including myself will be meeting for the first time in Korea!
Just know that you are not just signing up for the group trip but also for the community as well. From being welcomed the minute you signed up, getting to know each other (myself and other sign-ups) before the trip, and bonding and traveling together on the trip. Before we meet on the trip I'll also be organising a group chat where we can get to know each other better AND I can organise a ZOOM call or Google Meeting with you to discuss any questions or concerns you might have.
""Twenty years from now you will be more disappointed by the things you didn't do than by the ones you did do."

– Mark Twain
"I'm worried about getting lost."
"I'm worried about navigating the destination about myself."
Worried about traveling to Korea? Don't worry we'll be travelling in a group all the time!
The only time you'll be traveling alone is getting from your home country to the airport. All airport transfers are included. Meaning you can rest easy from the moment you step off the plane until you take off again. There will be someone waiting for you at the airport to take you to the hotel on the first day. On the last day, an airport transfer is also available. There is a transfer organized from the hotel to the airport on the last day.
IMPORTANT! If you choose to stay longer or arrive early you will be personally responsible for organising your own transfers, accommodation, etc.
#3 Trip Payment
"I don't have the money to pay upfront."
About 25% of people said they didn't have the money to pay upfront for the trip.
Good news for you! You don't have to pay for the entire trip upfront. You only need a 25% down payment to secure your spot on the trip. The rest of the payment is due 90 days before the trip [April 12th] There are payment plans available. Also if you're one of the first 8 to sign up on the trip you'll save $100 USD.
#4 Price of Trip
"Isn't the price a bit expensive?"
About 75% of those that answered that they found the price too expensive. Let's discuss.
1. Peak Season
Since the dates for the trip are in April this time is considered peak season travel for South Korea. This is because it is during spring when the cherry blossoms are in full bloom. Making it a popular time to visit for both tourists and locals. Accommodation, activities, transport & flights around this time also tend to be higher than the low seasons for destinations. This is factored into the cost of the trip.
Fact: Accommodation in Seoul is more expensive in Southeast Asia but cheaper than in Europe.
2. Everything is Planned & Trip Add-Ons
I think a lot of people might be overwhelmed with the upfront cost of the trip. However, the costs for the entire trip are reflective of everything that is planned for you. With the exception of flights, it covers all +3 star accommodation, activities, meals, and transfers (to and from the airport, within and across Seoul & Busan). You'll also be getting additional add-ons that aren't offered by a typical group trip.
Host Expert Knowledge
Local Knowledge: How many people can recommend a place that they traveled to but also lived there? I'll be sharing my personal recommendations for places that aren't known by tourists. From the best eats, places to shop and explore, and more!
Photography: I'm also an experienced photographer that is happy to take photos for you AND give you tips on how to take photos. Let's create some memories for you to take home with you!
Additional Support
Group Community: If you decide to sign up you'll be added to a private online space before the trip where you can interact with me and other participants. This is an awesome opportunity to get to know each other better. You can also find someone that might be flying out at the same location or has the same layover so you can meet up!
Personal Support: If you sign up for the trip I'm happy to organise a ZOOM call or Google Meeting call so I can help prepare you for the trip or answer any questions! I'm also happy to share any resources for trip planning. Throughout the trip I'll also be sharing my tips on photography or if you want me to answer any questions about life abroad. Always open for some chats!
Are you ready for an adventure?
I hope this post answered any questions or concerns you had about the trip.
If you're ready to go on an adventure with me click the link below to reserve your spot on the trip! If you sign up as one of the first 8 travelers you'll save $100 USD. I can't wait to travel with you in 2024.
Contact
If you still have questions or concerns about the trip feel free to message me on Instagram or send me an email at kelly@kellytoday.com.
What To Know For Visiting Korea
If you're planning a trip to South Korea these travel essentials will help you plan your trip, find the best deals and save you money and time before and during your trip. Be sure to also read up on these 10 must-know tips for your trip to South Korea.
Korea Visas
Korea Electronic Travel Authorisation (K-ETA): Depending on your nationality some countries require a K-ETA to travel to South Korea. Apply before you travel with the official K-ETA site.
Currency
In South Korea, the currency used is Korean Won (₩) and I recommend withdrawing cash before you arrive in South Korea. Cash becomes handy when using it at local stores, street stalls, ticket machines, and at older restaurants.
Travel Insurance
If you're traveling overseas, don't forget to purchase travel insurance. I always recommend World Nomads as my preferred travel insurance.
Flights
WayAway, Skyscanner, Google Flights, and Kayak are great sites to find cheap flights and great deals. Depending on your personal you should also check your preferred airlines' websites too for comparison to find the best deals from your home country.
Power Adaptors
South Korea uses standard Type C and F sockets with a standard voltage of 220. Note if you have a similar plug socket from your home country that the voltage may be different so be careful with your electronics and use a voltage converter. I always recommend buying a universal adaptor so you can use it in any country (great for future travels) and it offers extra ports for USB cables to charge your devices.
Stay Safe
Staying connected abroad is important for safety and travel. Having a VPN hides your IP address and encrypts your traffic thereby protecting users' privacy and virtual location. Use NordVPN to safely access content from around the world and have protection when you use public WiFi at cafes, restaurants, or your accommodation.
Stay Connected
Make sure to order in advance a SIM card or pocket WiFi so you can stay connected online for navigation and communication. Depending on your personal preferences you can order a SIM card or pocket WiFi. To get data abroad I recommend Airalo which is an app that allows you to download a prepaid eSIM to your phone in over 190 countries.
Found this helpful?
If you found these travel tips and recommendations helpful check out my travel guides on my Thatch Page. I'm sharing one-stop guides for everything you need to know for your trip to South Korea including insider tips and recommendations on where to stay, what to see, full itineraries, and information that is covered by tourists. As someone that has lived in South Korea, I'll be sharing insider information that only the locals know.