If you follow me on Instagram, you may know a fair bit about me and my travel life. You might know about my insider travel tips and recommendations but I've never gone into depth to properly introduce myself.
Kelly Today
Where did the name Kelly Today come from?
It's simple really. I have a bad habit of overthinking and getting overwhelmed about where I want to be or should be. I think this mostly stems from comparing myself to other people's successes. However, I've learned over time that it is okay to not have everything figured out. Your 20s are a time when you get to explore and figure it out. Just to take life day by day. Live presently in the moment. I hope to encapsulate this in my brand to remind myself and others to embrace the present moment. Whether it is trying something new that day. Appreciating your loved ones. Exploring different places. Always focus on finding the joy and magic in the everyday.
When did you start Kelly Today?
I started Kelly Today at the start of 2022, just after I moved to South Korea. I wanted a creative outlet for my travels and life abroad. Originally it started with my Instagram and then transitioned to sharing it on my website.
Where do you get inspiration for your posts?
Anywhere, everywhere and nowhere. I use my social media as a personal platform, so my content is inspired by my everyday life, experiences, and surroundings.
Personal
Where are you from? Where are you based now?
I was born in South Africa but grew up in sunny Perth, Western Australia. I've spent the majority of my life in Perth but I have visited South Africa in the early 2000s to visit my family. I'd love to visit my birth country again! When I'm not travelling I still call Perth home. What can I say? You can't beat the beaches on the West Coast.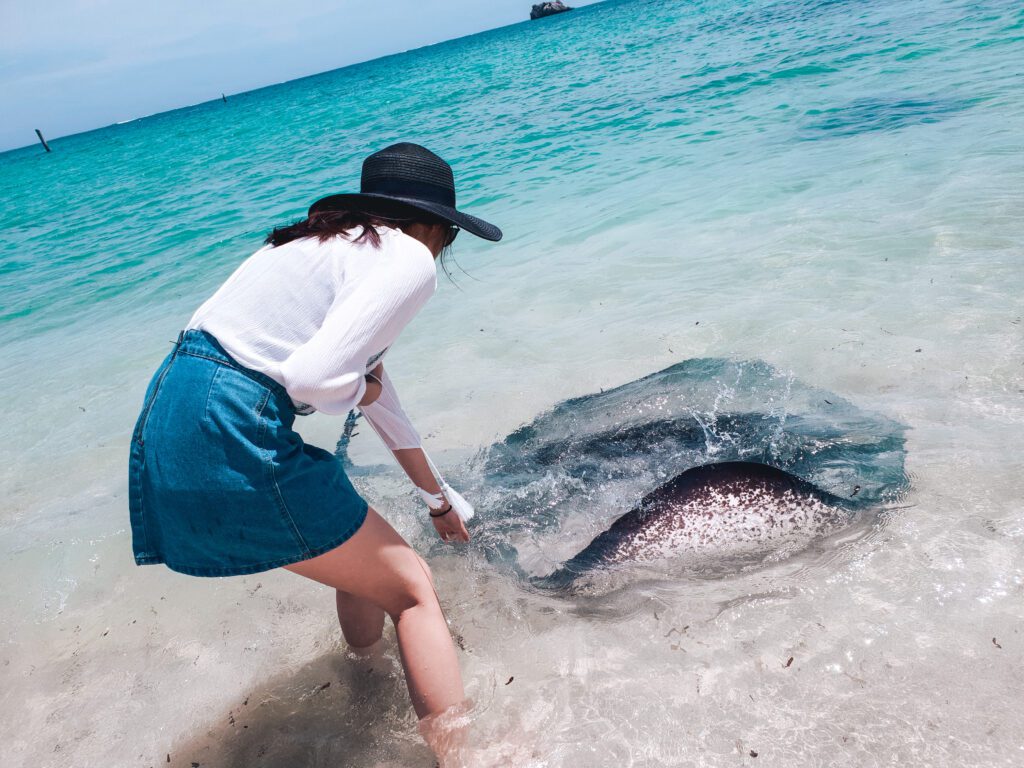 What did you want to be when you were younger?
I have always been indecisive and as a kid, I never settled on one desired job. I think I considered options like a ballerina, a chef, a graphic designer, etc. By the time I reached high school, I started to consider the fields of criminology and biology. This led me to study microbiology and immunology in my first year of university. However, I ended up switching my majors to human geography and planning and law.
What did you study at university?
I have a Bachelor of Arts with a double major in Law and Human Geography and Planning.
Would you ever go back and further your education?
Never say never! I'd once considered specialising in urban and regional planning after I finished my undergraduate studies. I've always been fascinated with the urban form and its connection with human interaction. Specifically how cities are built, and how people can live and thrive in them. Whenever I'm exploring a new place I always love finding out about the history of the urban fabric
Travel
What are your favorite travel resources?
Data: To get instant access to data abroad I recommend Airalo. This is an app that allows you to download a prepaid eSIM to your phone in over 190 countries.
Flights: WayAway, Skyscanner, Google Flights, and Kayak are great sites to find cheap flights and great deals. I also check the airlines' websites for comparison to find the best deal for my flight.
Accommodation: Booking.com, Agoda, and HostelWorld are platforms where you can find hostels and hotels anywhere in the world. If you're looking for the best stays in South Korea check out my accommodation travel guide for Korea.
HOSTELWORLD – FIND AFFORDABLE HOSTELS
Discover budget and affordable stays around the globe with over 17,000 hostels waiting to be explored. Traveling doesn't have to be expensive find cheap stays around the world.
Stay Safe: Staying connected abroad is important for safety and travel. Use NordVPN to access websites in your home country and protect your personal information when you use public WiFi.
Activities & Tours: Get Your Guide and Klook offer local guided tours and discounted tickets for local attractions and activities around the world.
KLOOK – SAVE $7 OFF TRAVEL ACTIVITIES & TOURS
Use Klook to find activities, tours, cars, hotels, and tickets to attractions at affordable prices. I love how easy it is to book in advance saving me $$ and time on my trip planning.
GET YOUR GUIDE – DISCOVER ADVENTURES
Use Get Your Guide to find local travel experiences and skip the line to iconic attractions. You won't find these travel experiences anywhere else.
How are you able to travel so often?
I've always tried setting a lot of my earnings when I was a student for travel. I had a part-time job while I was studying full-time at university. It was a mixture of retail, hospitality, and tutoring positions. I honestly learned a lot from these part-time jobs, it's a humbling experience seeing the behind-the-scenes of how each industry works. Ever since I moved to South Korea in 2022, I've also been saving money working as a TEFL teacher. Across the years of traveling, I've also found clever ways to travel on a budget with little savings. If you're interested check out these 10 must-know travel tips on how to travel cheap anywhere in the world.
Have you ever studied abroad?
Yes! I did a short-term exchange in Japan in 2021. For my study area, I got to conduct fieldwork related to disaster management and urban planning in prefectures including Tokyo, Kyoto, Osaka, and Nagano.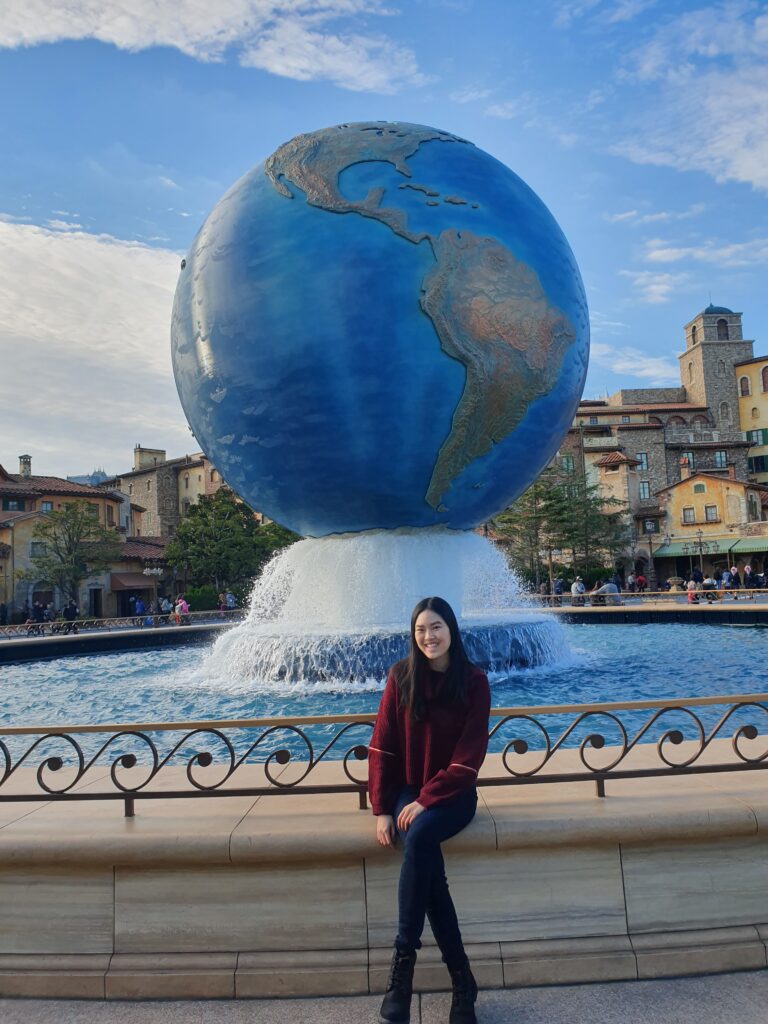 Have your parents paid for any of your trips?
No. I'm very fortunate to be able to live with my parents whilst saving up money which helped me out a lot. I wouldn't have been able to travel as much if it wasn't for this.
What is your favourite international travel destination?
At the moment I would have to say Japan. I've been three times and I still want to go back and explore the areas I haven't visited yet. I'd love to explore the more undiscovered areas not covered by a lot of travelers.
What is your favourite Australian travel destination?
I might be biased, but as a West Australian, I really enjoy the Margaret River Region in the South West. In this area, you'll be treated to its beautiful landscapes, wineries, fresh produce, surf breaks, and stunning beaches.
What is on your travel bucket list?
Everywhere! I have over 30 countries I want to visit including Switzerland, France, Vietnam, Iceland, and Africa. I'm also interested in exploring my home country, Australia, including North West WA, the Great Ocean Road, the Blue Mountains, Tasmania, and the list goes on!
What is the most adventurous travel activity you've ever done?
To date, I would say it's a toss-up between swimming with whale sharks and skydiving in Western Australia. Next on my adventure bucket list, I'm hoping to go zip lining in Switzerland and snorkeling with manta rays.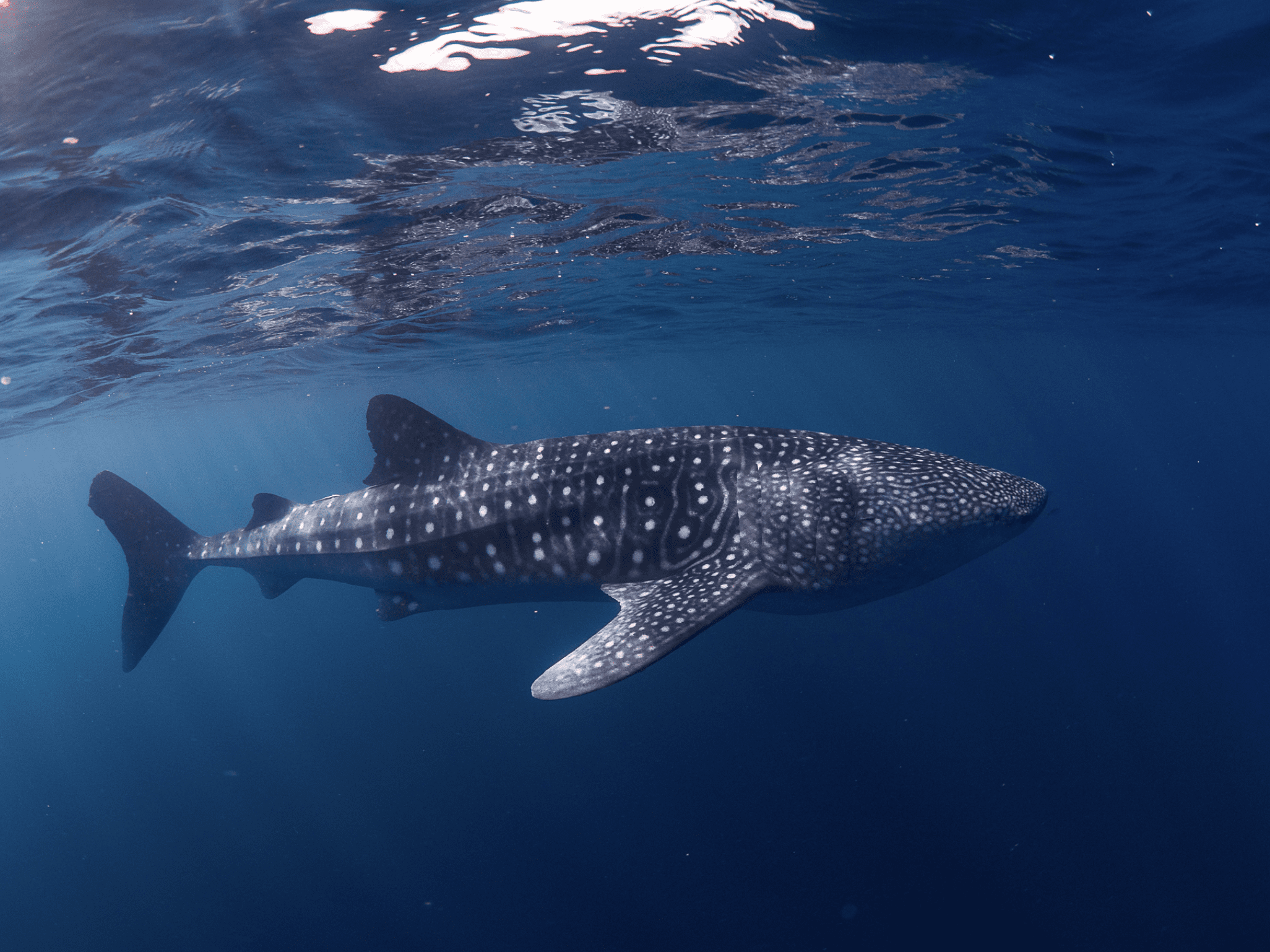 Working abroad
What is your full-time job in South Korea?
I work as a full-time TEFL (Teaching English as a Foreign Language) Teacher in South Korea. I teach at grades 1 to 6 at an elementary school.
Why did you decide to pursue teaching abroad?
I heard great things about teaching abroad from both friends and family. This got me envious and led me to look into teaching abroad. It's a great way to get some international work experience, earn some pocket money and travel in your free time.
How did you qualify to teach abroad?
I took an online Teaching English as a Foreign Language (TEFL) course.
Some countries don't require a TEFL certificate however I wanted to get the certificate so I could be better prepared when I teach. A TEFL certificate is also a useful ticket to teach basically anywhere abroad. If you're interested in teaching abroad check out this post.
Which TEFL course did you take?
I took the 11-week online TEFL course with International TEFL Academy. If you're interested have a look at my referral link to find out more about the course.
Any advice for those thinking of teaching abroad?
I think if you're interested you should definitely consider it! I would first research and see if teaching is a suitable fit for you first. It's a huge decision! It's courageous, scary, and exciting. It means sacrifices, change, and uncomfortable situations. But I can assure you, it's worth it. Working in South Korea is definitely a once-in-a-lifetime experience that I don't regret. The great thing about becoming a qualified TEFL teacher is that you can use this certification to get teaching jobs in a lot of countries.
Why did you choose South Korea for work?
After researching and talking with some friends South Korea felt like the best fit for me personally. This included the benefits of the work culture and lifestyle. Have a look here for a full breakdown of why I choose to teach in Korea.
Solo Travel
Why solo travel? Wouldn't you rather go with someone?
There are both cons and pros to traveling with someone and solo. Personally, solo travel makes me feel empowered, and I love having the flexibility to create an itinerary with only myself in mind, from sightseeing to travel dates. I personally would rather go alone than not go at all!
---
And then there is the most dangerous risk of all – the risk of spending your life not doing what you want on the bet you can buy yourself the freedom to do it later."

— Randy komisar
---
I'm nervous about solo traveling – Any advice?
Just do it! If you're just starting out try traveling somewhere near to you or pick a location that seems safe and interesting. I promise it is daunting at first but you will feel amazing after you make the journey yourself.
Photography
How do you edit your photos and videos?
My favourite programs to edit my content are Adobe Lightroom and Photoshop on my Macbook Pro.
What camera gear do you use?
Full a full guide on my camera equipment check out this post here.
Who is taking photos of you on your travels?
On my solo adventures, I usually capture self-portraits in the following ways:
Ask a stranger. This method requires a bit of patience. I usually look for someone that is taking photos with a similar device as me. For example, if I want a photo with my camera, I'll look for someone shooting with a camera. Alternatively, for a phone picture, I would keep an eye out for someone taking photos on a phone. If you find that the first stranger doesn't get the photos you want, you can simply wait around a few minutes and ask another person.
Hiring local photographers. If you have the budget hiring a local photographer is a great option to get amazing photos. For example, if there is a place where you might want photos but it's too crowded to rely on a tripod. Booking a photo session with a local photographer is a great alternative.
Tripod & remote/internal timer. It takes a lot of practice to get used to shooting in manual settings and with a tripod. Once you get the hang of it it's an awesome feeling of not being able to rely on someone else to get the photos you want. For details on the equipment I use, check out this post.
Want to travel with me in 2024?
Follow my daily adventures
---