Capturing photos as a solo traveller can be difficult. Over the years, I've had to learn how to take my own images and also experiment with what gear works for me. In this guide, I'll be sharing my recommendations for the best travel photography gear in 2023 after travelling solo for a couple of years. In this guide, I'll be answering the top questions I get asked including "How do you take your photos?" and "What camera do you use?" Based on my personal experience these are recommendations for the best cameras and tools for travel content creators and influencers in 2023.
I'll be going through the gear I've personally used as a beginner and hobbyist photographer. Over the years I've upgraded my gear as I've learned more and fine-tined my photography and videography skills.
Disclaimer: This post may contain affiliate links. At no extra cost to you, I may receive a small commission on purchases made through these links. By making any purchase, you are directly supporting and allowing me to continue providing you with high-quality resources and travel guides. Thank you for supporting this page! Please read the Disclosure Policy for details.
Frequently Asked Questions About Travel Content Creation
How did you learn photography?
As a self-taught photographer, I utilised a lot of YouTube videos to learn how to shoot in manual settings on my camera. It also helps by following photographers or content creators you admire for their photography style that you'd like to emulate. The best way to get used to shooting in a manual is through practice. Start at home, day trips from home, really anything to get you started to take photos in manual settings.
Any advice to beginner photographers?
It is crucial to get to know your camera. Invest the time to familiarise yourself with your camera's settings and controls. Learn how to use manual settings. Be patient with yourself and practice as much as you can. Take your camera everywhere you go and take photos of anything and everything. You'll only improve with more practice.
How do you organise your photos?
I organise my photos by date and location (what I did that day) and then back up my photos to my physical hard drive. This makes it easier to access my find my photos. After I've edited my photos on Adobe Lightroom I also transfer these to my hard drive for safekeeping.
What resources do you use to save your photos? How do you send your images to clients?
I store all my content on my hard drives and Adobe Cloud. For delivering client content I often use Google Drive and also back up everything on my hard drive.
What camera gear do you recommend for beginners?
One tip I'd like to highlight for those interested in starting photography. You do not need the most expensive camera gear to create good content. If you're just starting out I recommend getting gear that is budget-friendly and saving your money on travel instead. For beginners, a DSLR or mirrorless camera is a great option for beginners.
What is the best camera bag for travel photography?
When you're traveling you'll need to bag to keep all your gear protected and organised. You'll want to look for bags that have plenty of compartments and are spacious and lightweight. Remember to buy a good quality bag as it will need to protect all your gear from the environment and also make it easier for you to access your gear. I'll provide some recommendations below for recommended bags. If want to research on your own check if the bag is dustproof, waterproof, and also has some sort of padding. This will help protect your gear in the long run.
Any tips for those starting out on creating travel content?
The biggest mistake people make about creating content is thinking they need the 'best' and most 'expensive' gear. The reality is that it's less about what professional gear you can use and more about the value you can offer and what content you create to attract new audiences to your page. Professional gear is still great at elevating your content but I think when you're just starting out creating valuable content is what will make you grow.
What is the best lens for travel photography?
If you're just starting the kit lens is a great lens to bring on your travels. Ultimately the next lens you choose to buy depends on the types of photos you want to take. For example, if you're interested in taking close-ups of people or wildlife a telephoto zoom is your best option. If you're more interested in landscapes, large buildings, or vlogging then a wide-angle lens is for you. If you want to capture a mixture of both, then a mid-range zoom lens is your best option. Before you jump straight into buying a lens I strongly recommend practicing with your kit lens. This will help you determine your preferences for different compositions and subjects you like to capture in your content.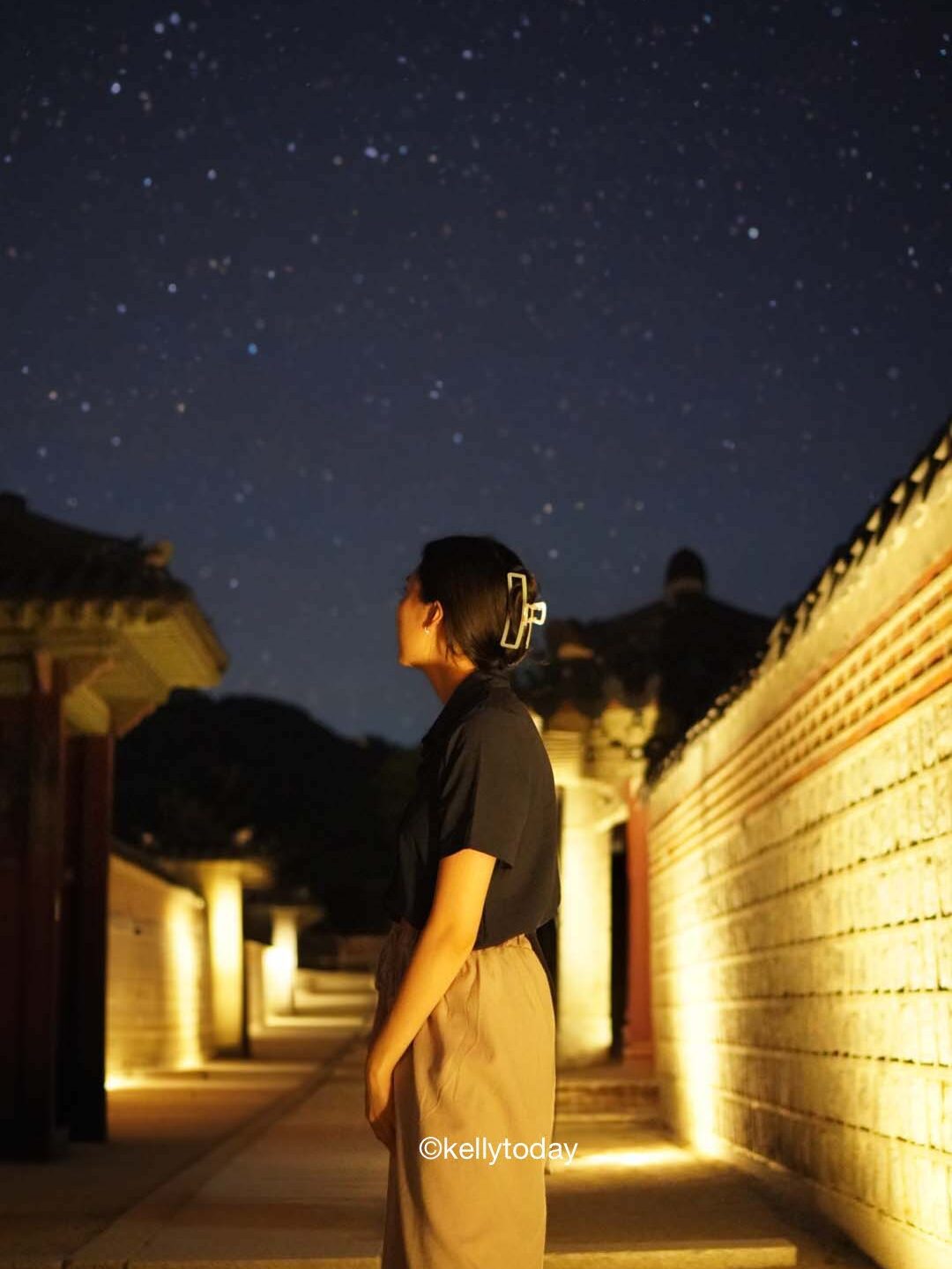 Best Photo Photography Gear for Travel Content Creators
As a travel content creator and influencer, it's vital that you have the right camera gear to take video and photo content on the go. Based on researching what other creators in my niche have started out with on your content creation journey and testing out the gear myself. These are my top equipment recommendations for travel content creators or influencers starting out. These personal recommendations are also based on my preferences for travel. My preferred camera gear is lightweight and easy to travel with but also captures high-quality content.
Travel Photography Gear Guide (Summary):
Personal Recommendations
Explore my Camera Essentials Below
Here's a breakdown of why I chose these products and how I use them in my content creation process. Think of this as your starter gear for your content creator kit.
Cameras
If you're starting out in photography choosing a suitable camera body is essential. For beginners, a DSLR or mirrorless camera is a great option. This camera body can be used for videos and stills and has great image quality. You'll also have the freedom to exchange lenses for capturing different images and compositions.
Sony A6400 (Best for Beginners)
This is the main camera I use for my photographs and videos. It's a great compact camera with the option to buy a lens if you want to upgrade your photography. It has a 24-megapixel APS-C sensor (crop sensor) and fast image processing. The autofocus is also very fast and performs relatively well in low-light conditions. My favorite thing about this camera is how lightweight and easy it is to use. It's also a great option for vloggers.
Go Pro Hero 9 Black (Action Camera)
A must-have action camera to capture your adventures. If you're planning to shoot underwater footage and photos this is a great option. It shoots in 5K and offers 20MP photos. It produces smooth and stable footage by offering HyperSmooth 3.0 function.
Best camera for Videos?
The majority of my video content is filmed using my Samsung S20. I'm planning on upgrading my phone in the near future so I'll update this post when it happens. I've noticed that a lot of creators tend to film with an iPhone 13 Pro. The Pro models of iPhones have received a lot of great reviews regarding camera stabilisation and video clarity.
These days I think most of the latest smartphones have amazing cameras to capture both still images and videos.
Camera Lenses
Important: When you first start photography you should practice taking photos with the provided kit lens. This will help you understand what your favourite focal length is for taking photos. Use this to decide what lens suits your photography needs. For example, will you be taking photos of portraits, landscapes, animals, etc.?
35mm is my favorite focal length for portraits. I found this focal length was great for starting out in photography. The f/1.4 aperture is also gorgeous and great in low-light situations.
If I could recommend one lens for travel, this would be it. The focal range works for the majority of situations and the f/2.8 aperture is great in low light and with subject isolation.
Camera Accessories
You'll need a camera strap to help you carry your camera on the go. Not only does it keep your camera secure but also provides easy access to your camera to shoot those still images.
Wireless Remote Control (Sony)
If you're planning on taking your photos by yourself you'll need a wireless remote. This wireless remote is a life-saver for taking self-portraits on my travels. Please note this is only compatible with SONY products.
SD Card Reader (USB)
Looking for an all-in-one SD card reader? This adaptor can read 4 different memory cards at the same time and is compatible with Windows and Mac. If you're looking for a multi-purpose card reader on the go look no further.
SD Card Reader (iPhone, iPad)
This SD Card Reader for iPhone or iPad supports two-way transfer for your footage and photos. From SD card to iPhone or iPhone to SD Memory Card. This is great for accessing and transferring my photos on the go.
Amazon Tripod (Budget Friendly)
This was the first ever tripod I used to create my content. It has lasted me over the years and I got it on Amazon. It is however a bit on the heavy side compared to other travel tripods which is why I upgraded to another tripod. This tripod however is a great option for when you're starting out.
Manfrotto Tripod (Travel Friendly)
The Manfrotto Compact Tripod is much lighter than the previous tripod and extends an additional 12cm in height. I pair this tripod with the Smartphone clamp so I can use my phone to capture content in addition to my camera.
Best SD Cards (San Disk)
SD cards are used to store your videos and photos. I recommend purchasing the highest speed and quality available. I always get SD cards from SanDisk. Usually, the minimum storage I choose is 128GB because I take a lot of photos on my trips. The worst thing that can happen to you is not having enough storage when you're shooting content.
A great beginner-friendly small tripod for vlogging or photography. The flexible legs allow you to secure your camera to virtually any surface at any angle.
When I'm traveling I use this portable hard drive to back up my photos every day. It's extremely durable and portable to use on the go.
External Hard Drive (PC, Mac)
It is essential to have a reliable storage source to save all your content. You don't want to learn the hard way before you start backing up your photos. When I'm at home this is the main hard drive I use to back up all my content.
Camera Bags
It's important to choose a bag to not only carries your gear but protects it from the wear and tear of your travels. Usually when I'm researching bags I look for organisation compartments to sort my camera body, lenses, and other accessories. Additionally, make sure that the bag is comfortable as carrying all your gear in one bag adds a lot of weight.
An affordable travel camera backpack to fit all your camera essentials. This bag also offers capacities of 10L and 16L if you need less or more space. What's great about the bag is that it fits 3 to 4 lenses, a camera body, or it can fit a DJI drone. I also manage to fit my spare batteries for my camera. If you're worried about securing your gear safely on your travels worry not! This camera compartment is accessed from the back.
The bag features a roll-top compartment for extra storage. You can also store your laptop and a few extra items in the front bag compartment. I often use the side pockets of the bag to fit my water bottle and tripod.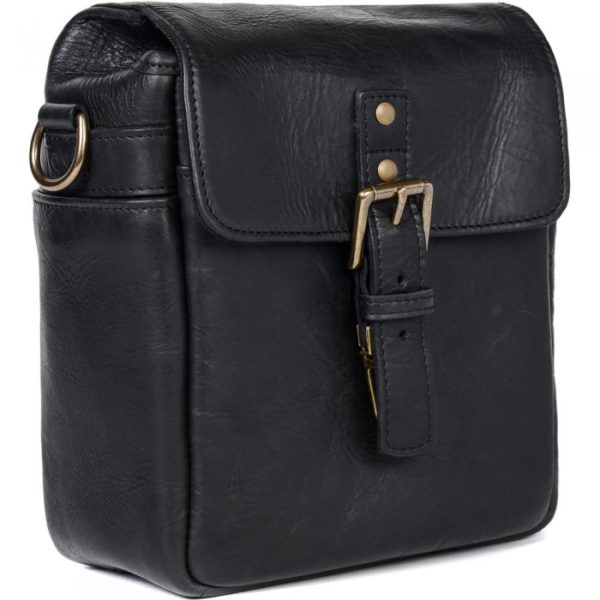 Camera Messenger Bag (Casual)
Looking for an incognito camera bag for your travels? This compact camera bag holds my Sony A6400 with a lens attached. It's a great option for those wanting a bag that doesn't draw a lot of attention when you're out exploring a location.
The bag features side weather flaps to protect your gear and also pockets to help you organise your gear.
For those wanting a large storage compartment for camera gear. I've been using the brand Lowepro Adventura Bag to fit my camera body and the lens I need for my content shooting. It's great for organising my lens with different compartments and pockets.
Hard Carrying Case for Mirrorless Camera
This is a great option for those looking for a smaller case to fit in a day bag. I usually only carry my camera body with a prime lens in this case. It has a hard durable exterior protecting the camera from bumps, dents, and scratches.
Editing Technology
I use a combination of my iPad and Macbook Pro to edit my photos and videos. Usually for still images I use my laptop for the post-production process to perform basic edits and Photoshop. For my iPad, it's usually
I've found that Macbooks are always reliable with a fast processor and wide screening. This makes my creative process in editing photos easier and faster.
When I'm traveling I often use my iPad for all my editing instead of my Macbook because it makes my bag much lighter.
Conclusion
That's all my camera essentials for capturing my creative content on my travels.
Let me know your thoughts in the comments below, or send me a DM on Instagram if you have any questions.