Nestled in the embrace of the Western Australian countryside, the quaint town of York beckons travelers seeking a serene escape from the urban bustle. Just a scenic 1.5-hour drive from Perth, York boasts not only a rich history but an enchanting allure of canola fields that come alive with vibrant golden hues during the spring. The canola fields near Perth bloom around August each year and make a great day trip from Perth to see the vibrant colours of spring. Read on for everything you need to know about visiting the canola fields in York.
Disclaimer: This post may contain affiliate links, which means I get a small commission if you make a purchase (at no extra cost to you). It's one of the ways I can keep producing free resources and guides for my readers. Thank you for your support! Refer to the Disclosure Policy for more details.
What is Canola?
Canola (rapeseed) is an oil-seed plant that is harvested from its seed for oil. This oil is used for a variety of purposes, including biodiesel and food uses such as marinating, frying, baking, and more. Whilst today it is recognised and used as a popular cooking oil its history goes way back. In fact, it has been recorded as early as 2000 BC in India and grown in Europe since the 13th century, mainly used as oil for lamps. In Australia, the first commercial growth was recorded in 1969.
Fun fact: Western Australia is one of the largest canola-producing states in Australia producing over 50% of the Australian production in this crop. For more information about the history of canola – read here.
When is the best time to visit the Canola Fields?
Canola blossoms usually blossom from mid-August to October and canola is cropped only once a year. In Western Australia canola season usually begins every year from August to September, however, these blooming dates can vary depending on factors of season and location.
Where to see Canola Fields in Perth?
The best place to see picturesque canola flowers in Perth is by taking a day trip to see the canola fields in York. York is about a 1.5-hour drive east of Perth and is known for its colonial architecture, rich heritage, and gorgeous natural scenery. The drive to York boasts scenic views, with endless fields of farmland along the way. If you visit around August you'll be treated with stunning canola fields on the drive to York.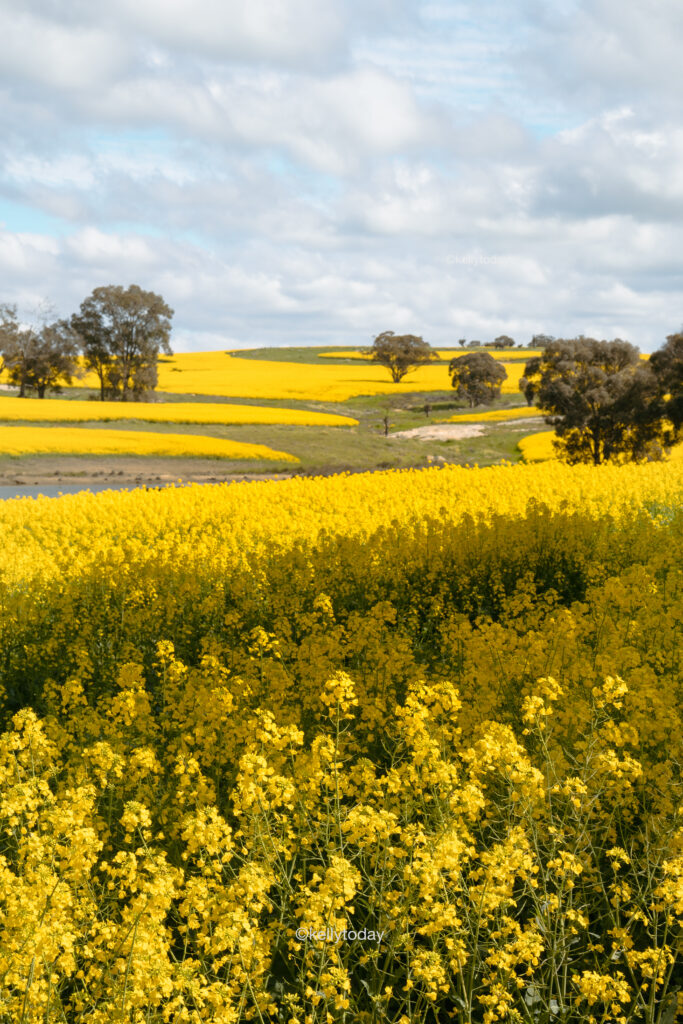 Important Tips for Visiting Canola Fields in York
When visiting the canola fields in York please remember these important tips for your day trip.
Firstly, since these canola fields are private working farmland, please respect these private properties. Entering these fields can contaminate and destroy the canola crop and it is illegal to enter private farming property without permission.
With this in mind, the roadside canola flower fields can be viewed from the fence line. However please be mindful when you pull over on the side of the road to park your vehicles safely and to always respect these private properties. There have been various articles published over the years about previous farming fields being damaged by visitors and it's important to respect the farmer's businesses. In the next section, I'll be discussing the best place to visit and explore inside canola fields.
Best Photo Spots of Canola Fields in Perth
The best place to get photos in a canola field near Perth is at PetTeet Park. It's a local and family-run business located about 1 hour and 45 minutes from the center of Perth. The canola farm operates as a tourism business not only offering access to canola fields for people to take photos but also specialising in breeding exotic and rare animals. A visit to PetTeet will allow you to be treated to golden canola blossoms as well as alpacas, merino sheep, horses, cows, miniature pigs, and more. PetTeet Park is also dog-friendly so if you want to bring your dogs just make sure they are on leash at all times during your visit.
Tip: Make sure to download offline Google Maps for a day trip to York. Reception in this area is limited and you'll want to make sure you have access to navigation.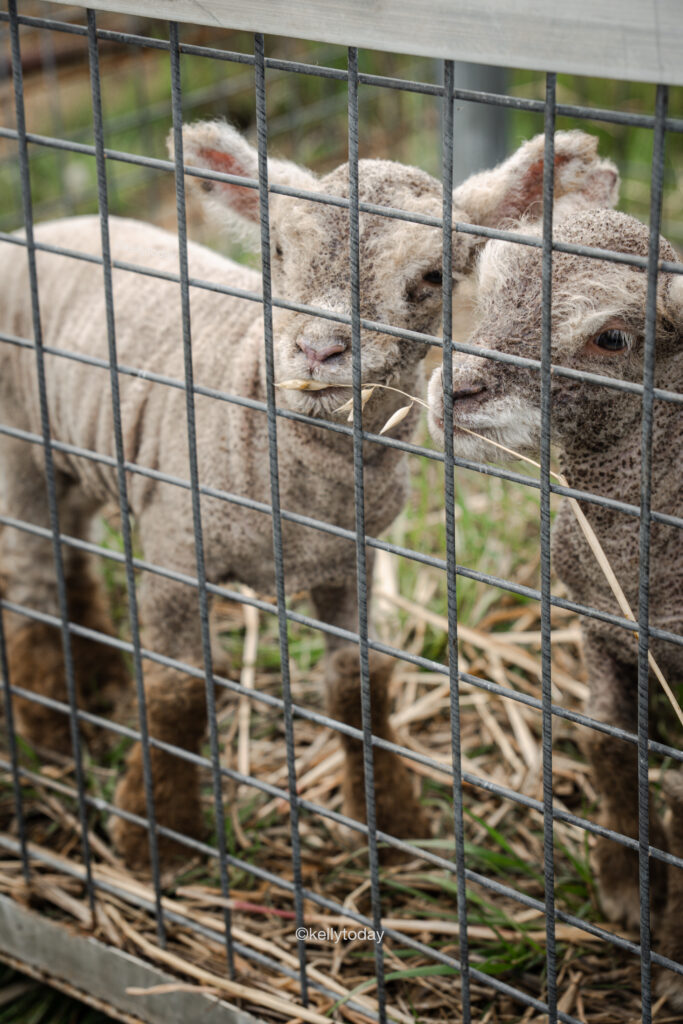 PetTeet Park
Address: 1625 Qualen W Rd, Gilgering WA 6302
Opening hours: 10:00 am to 16:00 pm (last entry at 15:30 pm) – Every Saturday & Sunday (as of August 2023)
PetTeet Park has a dedicated planted canola field that allows visitors to walk in and take photos of the canola blossoms. The owners have planted a 20 square meter field of canola specifically for visitors to walk through and capture their photos. Upon arrival at PetTeet Park, you'll be directed to where to park and asked for admission payment. There is no need to book an entry in advance at PetTeet Park, just make sure to visit the farm during the stated opening hours. PetTeet Park is open on the weekends between 10 am to 4 p.m. only during the canola season (as of August 2023).
Entry Fees for PetTeet Park
The following entry prices for PetTeet Park are for 2023. Please remember that payment is only cash and the last entry to PetTeet Park is 3:30 pm. The entry cost covers access to the Canola farm, a petting area, farm animals, a playground, and onsite toilets. There is also a pop-up cafe and seating area to access before or after you've explored the canola fields.
For the latest up-to-date admission entry fees for each year make sure to check PetTeet's Instagram page.
$15 per adult
$10 for children, pensioners, or concession with the card shown.
$40 family pass (up to 3 adults & 4 kids)
Free for under 5 years old.
Important tip: Remember to bring cash for payment into Petteet Park.
Best Photography Tips for Canola Fields
Here are some helpful tips for taking the best photos in canola fields in York. Also please remember that touching or walking through the private farming fields without permission is illegal. If you want to walk through and/or take photos in the canola fields head to PetTeek Park in Gilgering (a 30-minute drive from York). For a small admission fee, you'll be able to take as many photos in the canola fields.
Plan Ahead
Whenever I'm visiting a new place I always research and plan what shots I want to take in that location. This includes the different poses and camera angles. For inspiration, I always look at a combination of resources for ideas, including Pinterest, my favorite photographers, and previous photos taken by visitors at the location. I always save these photos to my phone so I can refer back to these images when I'm out shooting the photos. Below are some of my favourite portrait photos from the canola fields in York.
Another important tip is to plan your outfit in advance. I'd recommend wearing an outfit that will contrast with the bright yellow canola fields. For example white tends to stand out amongst the bright golden yellow, however, a great rule to remember is to consider what is on the opposite side of the colour wheel from your background. For example, yellow is directly opposite to blue which would make a great contrast in the images.
Read my insider tips and tricks for taking photos by myself as a solo traveller in this step-by-step guide.
Framing Your Shots
One of the biggest mistakes every beginner photographer makes is not experimenting with angles. Whether you're taking your photos on your phone or a camera remember to experiment with different angles and frame compositions. For example take shots from different angles, including lower perspectives in the canola fields. Also, remember to have fun framing the canola at different focal lengths in the shot. It helps if you change your aperture (focal length) to create a blurred background and make your subject stand out more.
If you're shooting your photos alone remember to bring a tripod to help you set up your photos. I also always recommend buying a remote control for your camera to help take photos more easily. If you have a SONY camera consider this small and lightweight remote.
Wondering what camera gear I use? Check out all the latest camera gear I use for my travels and must-have essentials for beginner photographers here.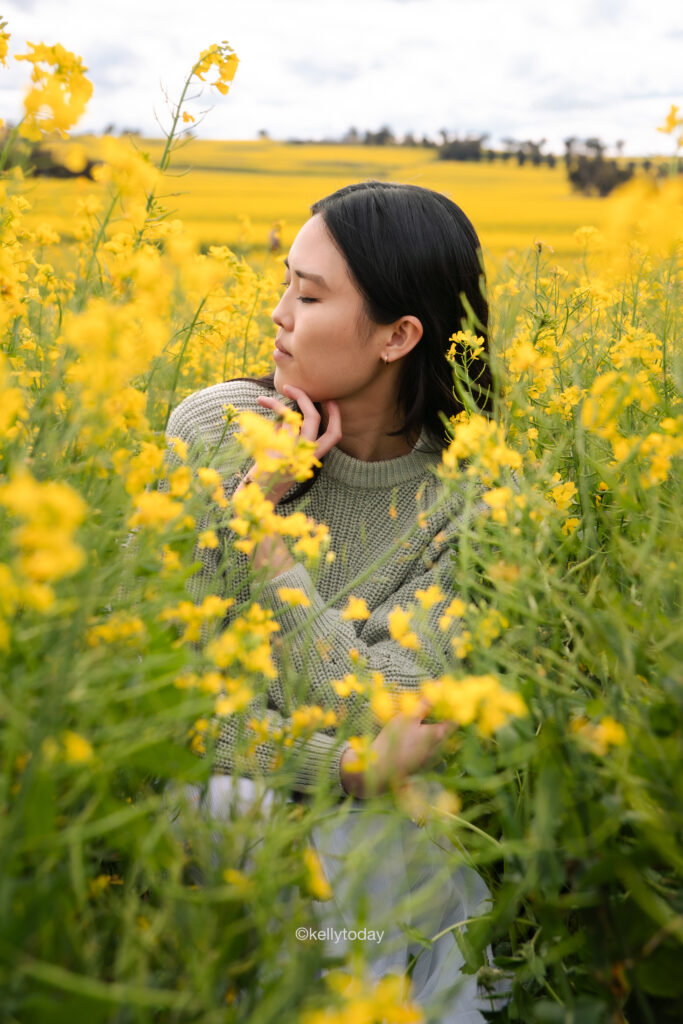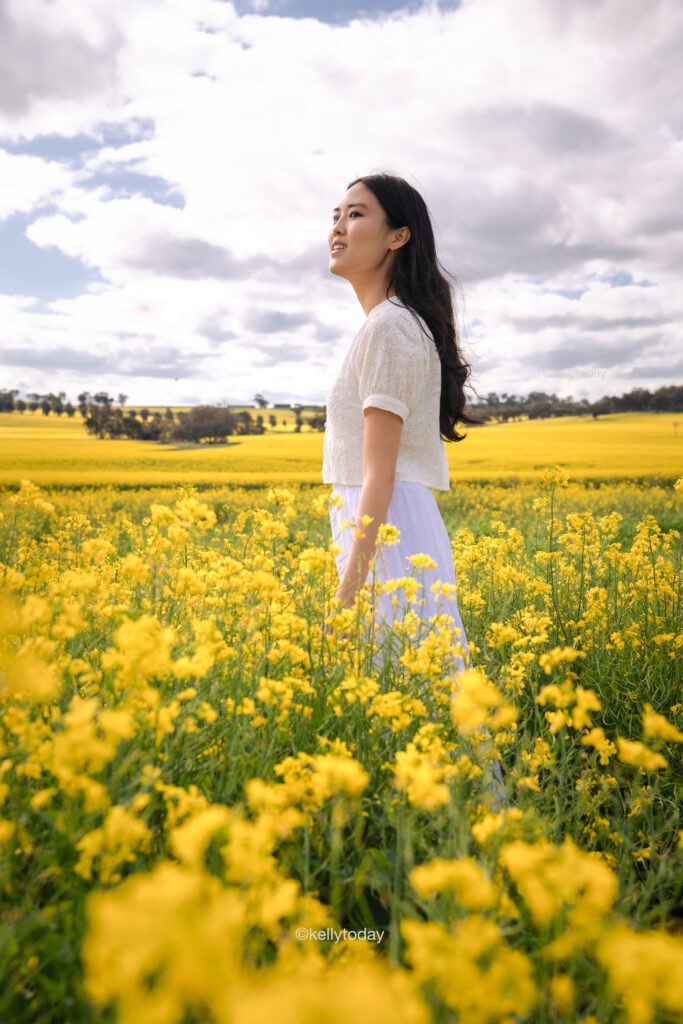 Aerial Photos
Don't forget to take your drones for some stunning aerial shots of the canola fields. Try to capture the different textures of the canola fields from various angles instead of just straight down. When I visited there were also other people flying their drones. So just be careful not to crash your drone into other drones. Also, make sure to read up on the latest rules around using drones in Australia here.
Find out the entire camera gear that I used in this post including must-have photography essentials for beginners in this guide.
---
📸 Looking for more Instagrammable spots in Perth?
Make sure to add these must-see springtime destinations in Perth in this travel guide.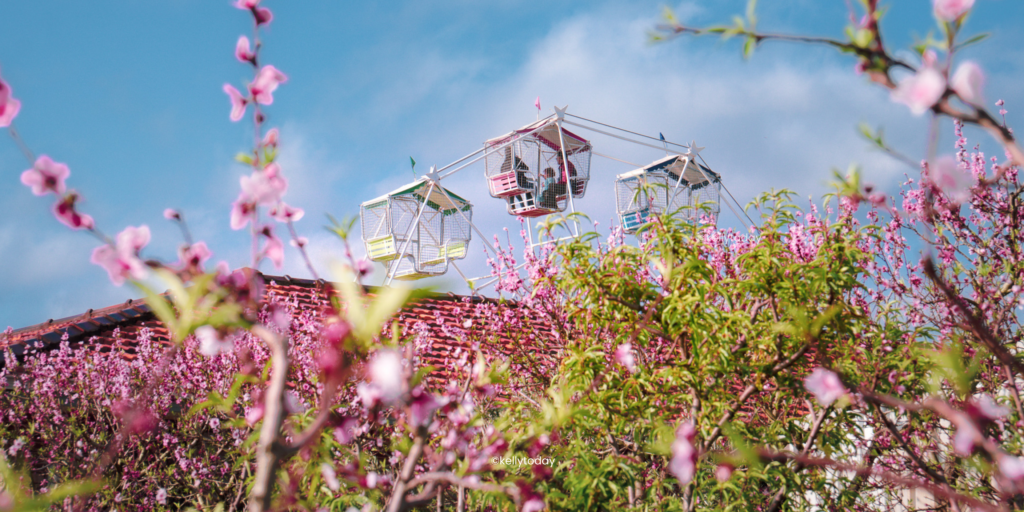 When is the best time to visit the Canola Fields in York?
Canola blossoms usually blossom from mid-August to October and canola is cropped only once a year. In Western Australia canola season usually begins every year from August to September, however, these blooming dates can vary depending on factors such as location and season.
Usually, PetTeet Park is available for visitors each year between mid-August to mid-September. For the latest up-to-date information on the opening dates for the canola fields, make sure to check PetTeet Park on their Instagram and website.
In 2020, PetTeet Park operated from mid-August to 13 September.
In 2021, PetTeet Park operated from mid-August to 19 September.
In 2022, PetTeet Park operated from 27 August to 25 September.
Things to Do in York
Don't forget to pay a visit to York before or after your visit to PetTeet Park. Add to your day trip with these fun things to do in York. York is rich in history and you'll be able to experience some of Western Australia's oldest buildings, wildflowers, quirky and unique trinket shops, and local eateries.
Avon Park
Address: Janet Millett Ln, York WA 6302
If you're looking for a lunch spot check out this bakery on the main street in York. You can grab a snack or lunch from the bakery and then walk to Pioneer Avon Park for a picnic. This park is the perfect spot for a picnic and you'll have access to picnic tables, plenty of shady trees, and public facilities. There is also a recently built skate park which is perfect for the kids. If you're still hungry and have a sweet tooth you can also visit York Ice Cream Co.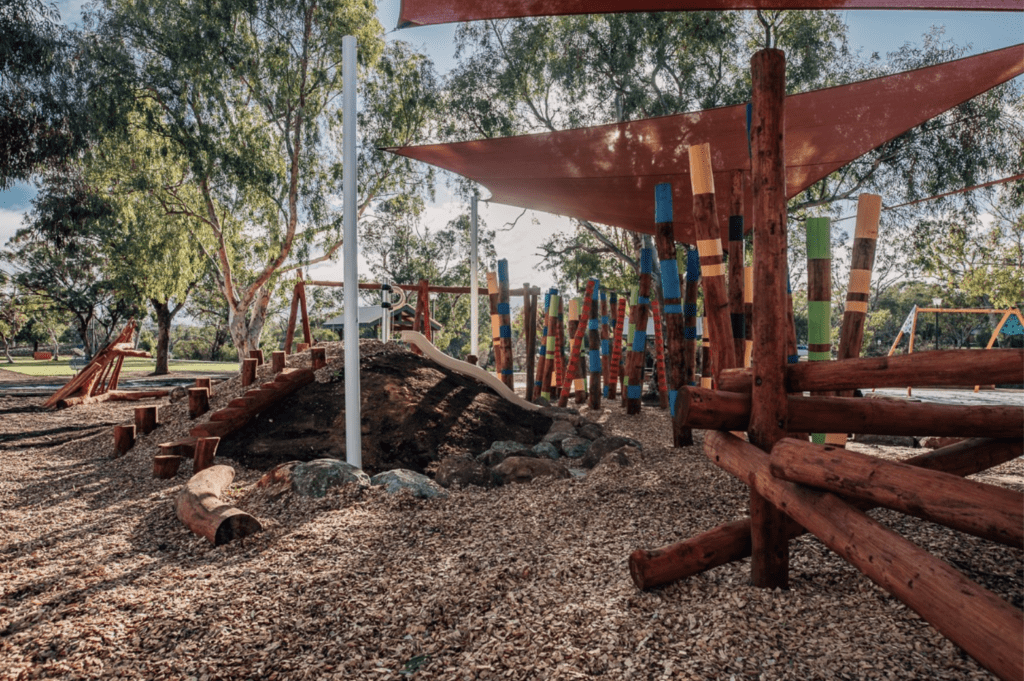 Explore the Trails
Address: Christie Retreat, York WA 6302
If you're heading to the park you'll want to check out the suspension bridge, which overlooks Mt Bakewell. You'll be treated to a stunning view of the Avon River and the surrounding area of York.
White Gum Farm
Address: 680 Cameron Rd, Malebelling WA 6302
For those that are feeling adventurous head to White Gum Farm. This 'adventure park' is filled with quirky attractions, from a kangaroo sanctuary, a four-wheel obstacle course, a private air park for gyrocopter flights, and Lake Kimberly which is perfect for canoeing and swimming during the summer. If you're looking for places to stay overnight in York they also offer plenty of campervan, caravan, and tent camping sites available.
Colonial Architecture
Address: Avon Terrace, York WA 6302
You can also take a walk back into the past by checking out the colonial architecture along the main street (Avon Terrace) to see the historic buildings. This includes visiting the iconic Town Hall. Explore the stunning staircase, and upstairs dress circle, and take in the Town Hall honour board.
York Busland Garden
Address: 27 Ford St, York WA 6302
If you're looking for another scenic spot check out York Bushland Gardens. This place is home to a collection of native and rare flora. You'll be able to see over 300 species of Western Australia's native flora that have been taken care of by the Wildflower Society of WA native flora. This garden is only a short walk from the town of York.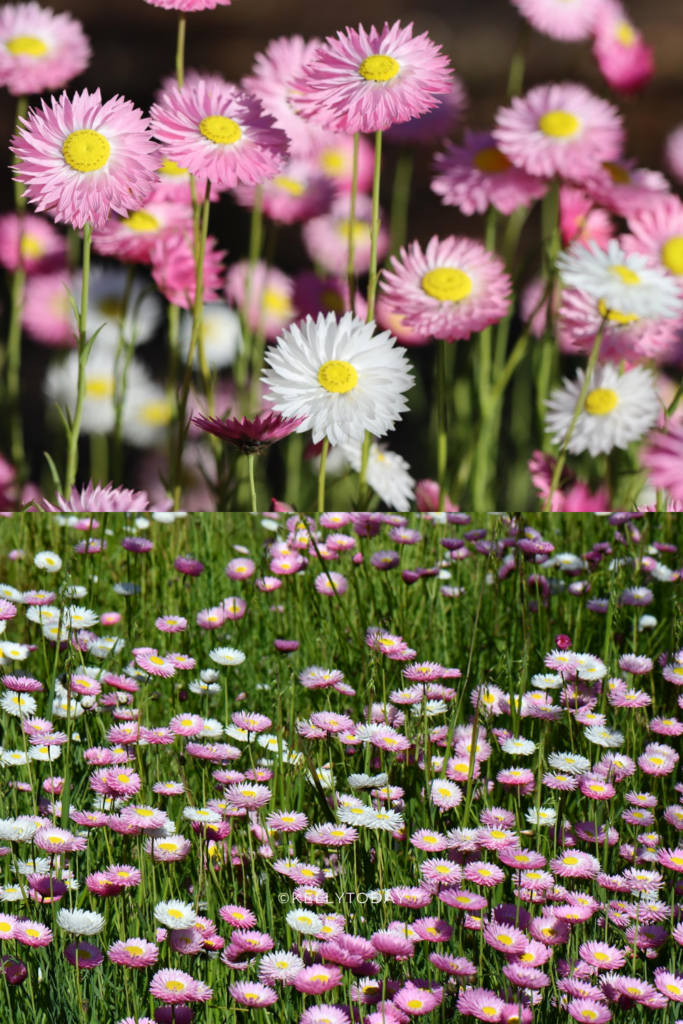 Quirky & Antique Stores
York boasts a range of electric, antique, and quirky shops that are worth checking out. These include some of the following local vendors: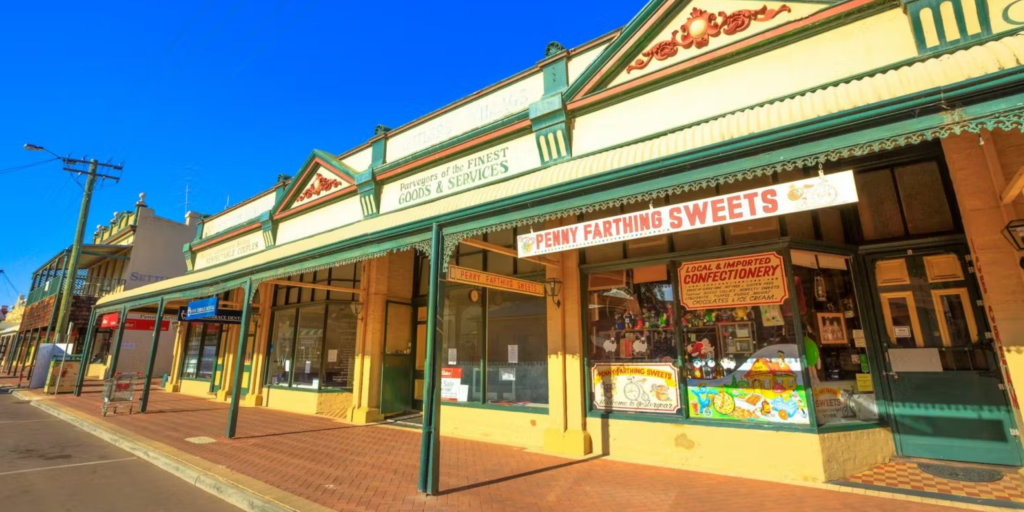 York Motor Museum
Address: 116 Avon Terrace, York WA 6302
Visit the only community-owned and operational motor museum in Australia. You can easily spend an hour or two exploring this museum filled with a variety of vintage classic motorcycles and cars, racing bikes, and more. This museum was opened in 1979 by classic car enthusiasts James Harwood and Peter Briggs.
Mount Brown Lookout
Address: Pioneer Dr, York WA 6302
Don't miss out on the scenic spot of Mount Brown which is a lookout spot just outside of York. A short 5-minute drive from the town centre you'll be treated to a stunning panoramic view of York and its surrounds which is a must at sunset and for stargazing. You can either reach this spot by hiking (7.5km return) or driving to the top for this sweeping view of York.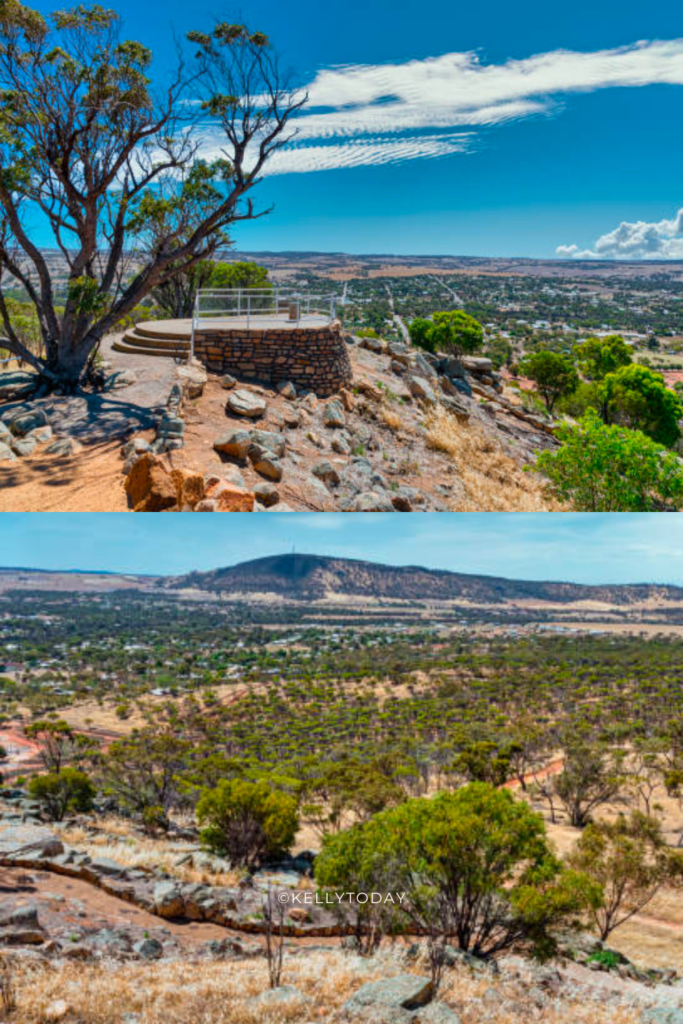 Where to Eat in York
York has a range of local eateries that are perfect for a stopover for lunch or some snacks. Here are a few recommendations for the best places to eat in the town of York.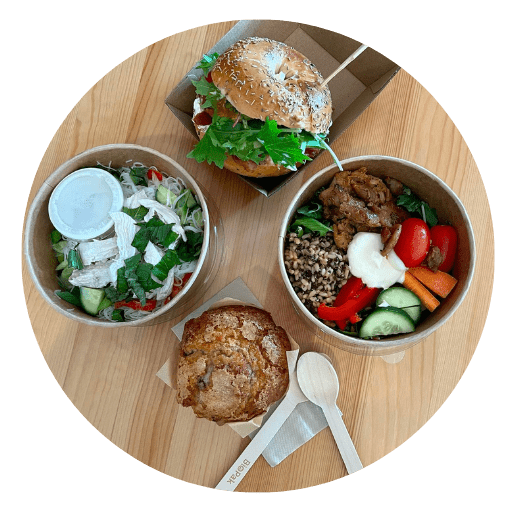 Owned by two local women, Gather York is a great place to enjoy homemade afternoon tea. You'll be treated with picnic hampers and grazing platters to add to your day trip. This cafe is most well known for its bagels and Duchess of York Cakes sweet treats. There is also an onsite playground that is perfect for the kids.
Grab a bite to eat and drink at Bellissimo York. They have a range of outdoor seating and are best known for their big breakfast, eggs Benedict or salmon, and scrambled eggs.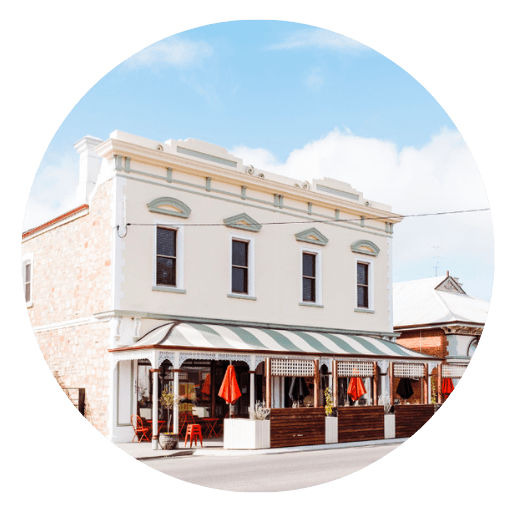 Head to Botanicalia for a breakfast fix or your preferred morning brew. This cafe offers a variety of treats from cakes, and coffee to brunch. It also operates as a gallery shop with a range of trinkets to pick up for your day trip.
This local eatery is your best answer for a chicken parmigiana, scotch fillet steak, or beer-battered barramundi. Settlers House York is also known as a historic icon. In addition to operating as a restaurant, it also offers accommodation and hosts a variety of functions including live performances for the town.
📌 Save this map for your trip to York.
Remember to download the offline Google Maps for your day trip to York. This is because there is limited data service in this area and you'll need this to navigate from Perth to York. To make things easier I've also curated a map guide with all the places to see in York including the canola fields. Make sure to save this for your trip!
Where to Stay in York
You can take a day trip from Perth to York, however, if you want more time to enjoy York consider staying overnight or two in town. There are a variety of places to stay in and close to York from B&B and farm stays. If you're planning a day trip to York make sure to hit the road early so you'll have plenty of time to explore the town.
Here are some accommodation recommendations in York
This retreat offers a variety of accommodation options for different budgets from deluxe suites to self-contained cottages. Located about a 3-minute drive from York this retreat is also surrounded by open farmland and picturesque gardens. It's a great family option for an overnight stay and dogs are also welcome.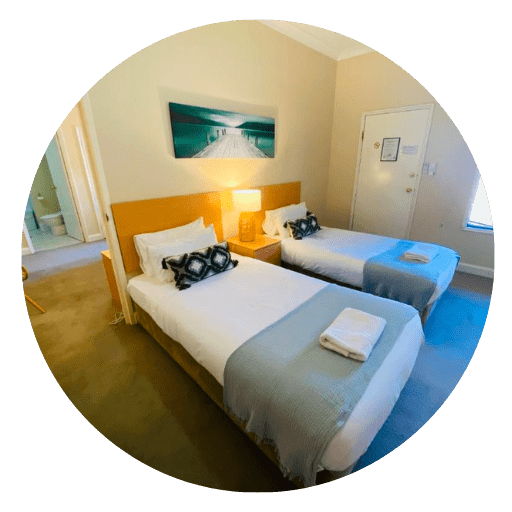 This property is perfect for a 2-night stay away from Perth. Located in the heart of York visitors will be treated to courtyard views from their rooms and convenient access to the main sites of the town. You'll be able to step straight outside and explore cafes, and antique stores, or stroll along Avon River.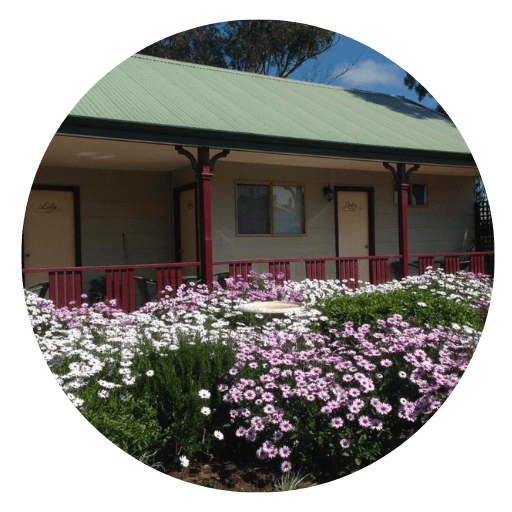 If you're looking for a cozy self-contained stay in the heart of York look no further than Nosh & Nod. You'll be treated with a garden view, terrace, and a variety of room types depending on your budget. This stay is perfect for a two-person trip.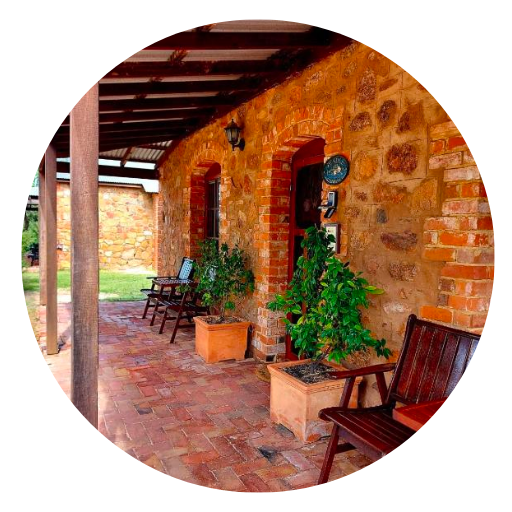 A charming cottage stay in York that is perfect for families or couples. Each unit is equipped with a fireplace and a terrace and/or balcony view of the surrounding garden or pool.
How to Get to York from Perth
The easiest way to visit York in Western Australia is by doing a day trip by driving. It's about 90km away from Perth and is about a 1.5-hour drive. Since the old train station in York has been in disuse for a long time, there is no direct train connection from the city available. If you prefer to take public transport you can take a bus from Perth that is bound for Kalgoorlie or Esperance as most buses will pass on their way. For more information refer to TransWA for up-to-date schedules and routes.
Where to see Canola Fields in Western Australia
If you're looking to find more canola fields in Western Australia here are some additional spots to see the canola fields. Whilst the York canola fields are the closest to Perth you'll also be able to see wildflowers at Coalseam Conversation Park. If you drive along Brand Highway between Perth and Geraldton you'll be treated with golden fields of blooms. This is a great scenic drive on the way to Geraldton. Another spot to see golden canola fields is a drive from Perth along Albany Highway to Albany or Denmark.
Hopefully, you found this Perth day trip guide helpful and are planning a visit to the town of York. Besides visiting the sweeping golden canola fields at PetTeet Park you'll be treated with lots of things to do in the town. York is a great destination to get a taste of a quintessential country experience, characterised by history, exploration, and nature. Whether you're an outdoor enthusiast or a culture lover, this place offers something for every type of visitor and is only a 1.5-hour drive from the city of Perth.
If you're planning a visit to this area in Western Australia let me know in the comments. Or if you've visited would you add anything else to this day trip itinerary?
Found this helpful? 👇🏼
Found this free guide helpful? Support my work so I can produce more free content for you.