Ganghwa Island also called Ganghwado (강화도) is Korea's fifth largest island located a few hours away from Seoul. Ganghwa is a hidden gem away from the bustling Seoul that offers an ideal escape for those seeking to explore Korea's rich history, captivating landscapes, and unique attractions without crowds. From ancient relics to picturesque landscales, Ganghwa offers a variety of attractions for every type of traveler. If you're planning a day trip visit to Gangha here is everything you need to know about visiting Ganghwa Island. From 20 must things to do in Ganghwa, how to get to Ganghwa from Seoul, and more.
Disclaimer: This post may contain affiliate links, which means I get a small commission if you make a purchase (at no extra cost to you). It's one of the ways I can keep producing free resources and guides for my readers. Thank you for your support! Refer to the Disclosure Policy for more details.
Background on Ganghwa Island
Similar to the rest of the world, the first inhabitants on the Korean peninsula started around thousands of years ago during the Neolithic era. Evidence of this settlement can be observed on Ganghwado which boosts some of the oldest remains of this era. Archaeologists have found dolmens (explained later in the post) which has been estimated to date from the Neolithic era about 8,000 years BC and has been recognised as a UNESCO World Heritage Site.
By paying a visit to Ganghwa Island on a day trip you'll be able to step back into the history of Korea. From the Neolithic era to the present day. Ganghwa Island holds rich history not only featuring Neolithic remains but also holding remains that served as defense from foreign invaders. Today the island still serves an important place due to its location at the entrance of the Han River, which crosses Seoul. If you pay a visit you'll notice how many fortifications there have been built over the centuries due to the Ganghwa serving as a perfect outpost for the security of the city.
During the 19th century, Western countries made a variety of attempts to enter South Korea via the Han River however they were always blocked by the protective barriers on Ganghwado. Today the island whilst seems at peace still serves as a strategic hotspot. In fact, the north of the Island is only about 1.8km from North Korea's border.
If you're visiting Korea for the first time make sure to read these 10 must-know tips for your trip including visa requirements, how to travel around Korea, and other essential travel information.
Things to do in Ganghwa
The island of Ganghwa boasts a range of must-see attractions for your day trip outside of Seoul. You can explore several fortresses that served Korea's defenses against foreign invasions, dolmens (listed as part of the UNESCO World Heritage), stunning temples, a beautiful Anglican church, and many more sightseeing attractions.
Ganghwa Jeondeungsa Temple (강화 전등사)
Address: 37-41, Jeondeungsa-ro, Ganghwa-gun, Incheon (인천광역시 강화군 길상면 전등사로 37-41)
Pay a visit to one of Korea's most ancient temples constructed in the fourth century. The temple was previously used as a sanctuary that enshrined family ancestors. You can find Jeondeungsa Temple in Samrangseong Fortress. To reach the temple you'll need to hike for around 20 to 30 minutes via a path inside a forest and admission is ₩4,000 per person. The temple is worth a visit to explore the different pavillions, and halls and explore Korea's natural landscape. There are about 17 designated cultural heritage assets including its Buddhist temple bell, the Yaksajeon Hall and main sanctuary.
Besides exploring the Temple there are several significant architectural works to check out including the main building of Daeungbojeon Hall. Decorated with delicate carvings it serves as an example of the architecture of the mid-Joseon dynasty. Outside the temple also lies a Buddha statue that shows off masterful workmanship. If you pay a visit to the temple on a clear day you'll also be treated with a stunning view of the Ganghwado.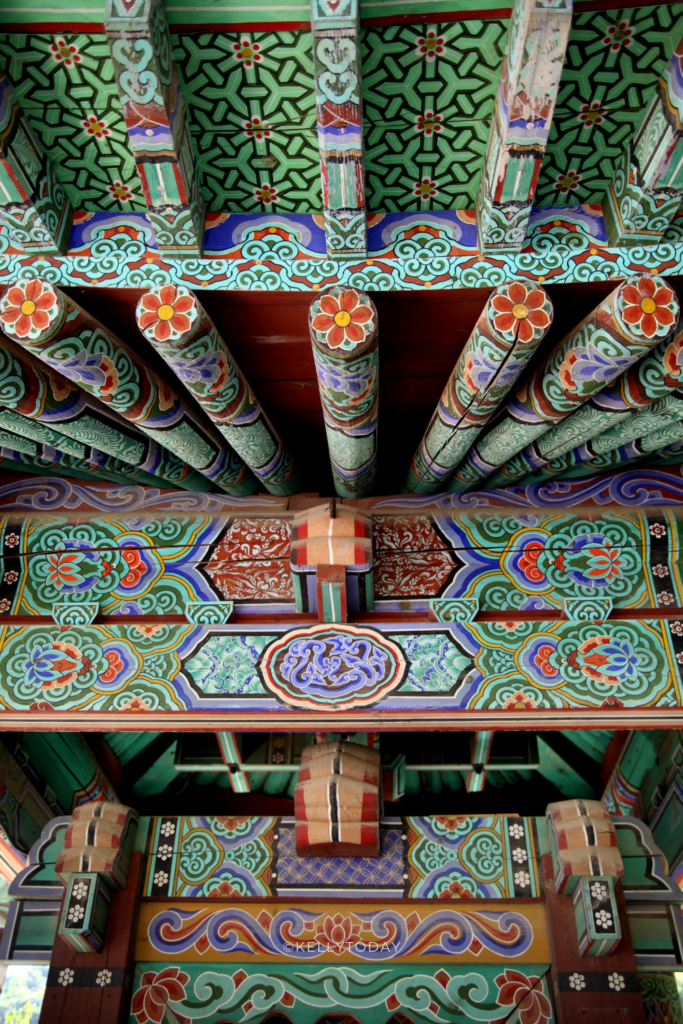 Gwangseongbo Fortress (강화광성보)
Opening hours: 9:00 am – 18:00 pm.
Address: 27, Haeandong-ro 466beon-gil, Ganghwa-gun, Incheon (인천광역시 강화군 불은면 해안동로466번길 27)
Due to Ganghwa's location, it was heavily used to defend South Korea from foreign invasions. With this in mind, a day trip to Ganghwa wouldn't be complete without checking at least one fortress along the island's coastline.
Gwangseongbo Fortress served a major role during Sinmiyangyo (the American invasion in 1871), with Gangseongbo reporting as the fiercest battleground in Ganghwa. In 1658 it was constructed as one of the twelve fortifications along Ganghwa's coastline. When a US naval force invaded during the Joseon Dynasty to demand an trading relationship in April 1871, it's US landing party and the Joseon Dynasty forces engaged in close combact.
Today the battlefield ruins of the fortress and the gate towers including Yongdudon, Sondolmokdon, Gwangseongdon, and Anhaeru remain for visitors to get a glimpse of Ganghwa's history. I personally think this fortress booasts one of the best views of all the fortifications on the Island. This is owed to the Yongdudondae inside the fortification which has a unique and formation of rocks and whirlpools. If you pay a visitor to this fortress not only will you be able to take a step back in time in history but also get a unique viewpoint of the surrounding landscape.
Gapgot Fortification (갑곶돈대)
Address: 18, Haeandong-ro 1366beon-gil, Ganghwa-eup, Ganghwa-gun, Incheon
Gapgot Fortification will highly likely be the first landmark you'll pass when you arrive on Ganghwa Island. Completed in May 1679 during the reign of King Sukjong, Gapgot Fortification was constructed as 1 of 48 fortifications across Ganghwa. Between 1232 and 1270 the site had endured multiple invasions by Mongolian troops and was used as a strategic location for the Goryeo Kingdom. Today, you can find eight cannons that were used at the time of the fortification construction at this fortress.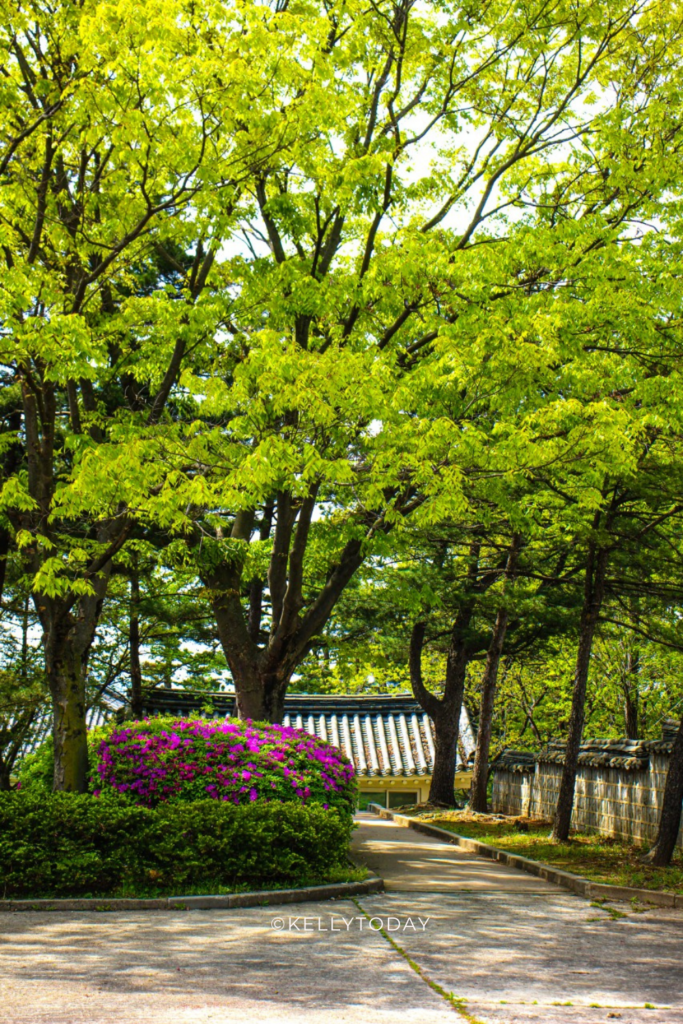 Ganghwa Chojijin Fortress (강화 초지진)
Address: 58, Haeandong-ro, Ganghwa-gun, Incheon (인천광역시 강화군 길상면 해안동로 58)
Visit where Joseon Dynasty made it's last stand in history. Chojijin Fortress was one of the 12 jin/bo (fort/fortification) structures that defended Ganghwa Strait. In fact this fort was on the first invasion route foreign powers took to invade the Joseon Dynasty (the US warships invaded Joseon in 1871). Chojijin Fort also served in the Joseon naval forces battle against a Japanese battleship called the "Unyo-ho." This fortification is a must see visit to get a glimpse into Ganghwa's history. You'll be treated with canons the Joseon navy utilised during the battle as well as evidence of cannons balls that impacted the fortress walls and pine trees near the fort.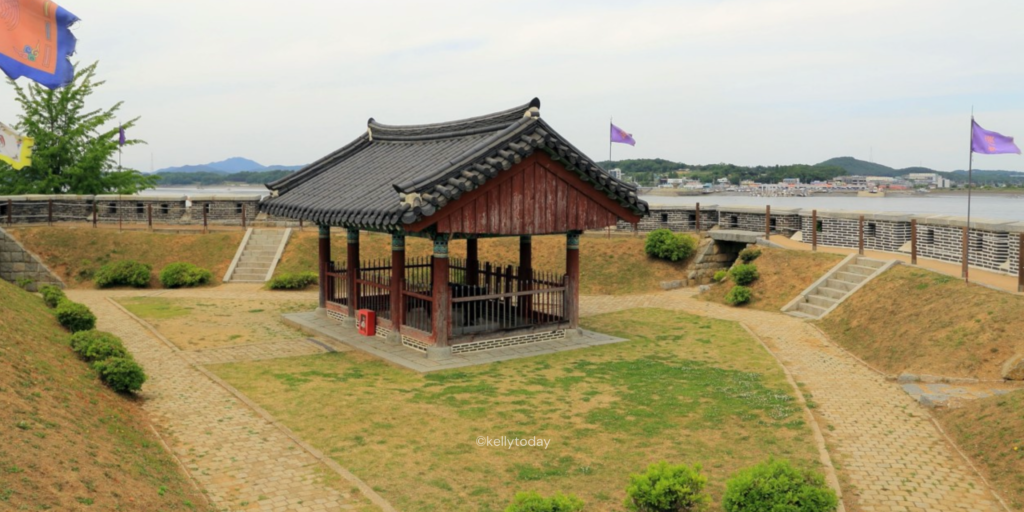 📌 Need travel inspiration for a day trip in South Korea?
Travel to the coastal city of Pohang on the eastern coast of Korea. Find out all the best things to do in this coastal city in this Pohang travel guide.
Yongheunggung Palace (용흥궁)
Address: 16-1, Dongmunan-gil 21beon-gil, Ganghwa-gun, Incheon (인천광역시 강화군 강화읍 동문안길21번길 16-1)
Yongheunggung Palace was the house where King Cheolijong ruled the Joseon Dynasty during the mid-19th century, and spent his youth until he became the monarch of Korea at 19. Previously the building was a thatched-roof cottage. However, it was rebuilt as a tile-roofed house and renamed as Yeongheunggung Palace 4 years into King Cheolijong's reign. This site features an annex, an inner hall, a Jamjeogugibi stone monument, and a Bigak (structure that houses a stone monument). Autumn is one of the most beautiful times to visit this place with red, orange, and yellow foliage.
Yeongmijeong Pavilion (연미정) & Wolgotjin Fort (월곶진)
Admission: Free entry.
Address: 242, Wolgot-ri, Ganghwa-gun, Incheon (인천광역시 강화군 강화읍 월곳리 242)
If you're looking to enjoy a view of North Korea without the crowds and for free pay a visit to Yeongmijeong Pavilion and Wolgotjin Fort. The name "Yeongmijeong (Pavilion of the Swallow's Tail) was inspired by the way of the Hangang River and Imjingang River converged together and flowed out into the Yellow Sea (which resembles a Swallow's tail).
This is one of the most underrated places in South Korea where you can expect no tourists and a few locals enjoying this spot. Previously Wolgotjin Fort was used for defense and to observe advances from foreign enemies from the sea. But today this fort has been used as a popular spot amongst the locals for a picnic, educational field excursions or to get a glimpse into North Korea. At the top of the pavilion, visitors can be treated to views of Gaepung-gun, Gimpo-si, and Paju-si in Gwanghae-do (North Korea) on a clear day.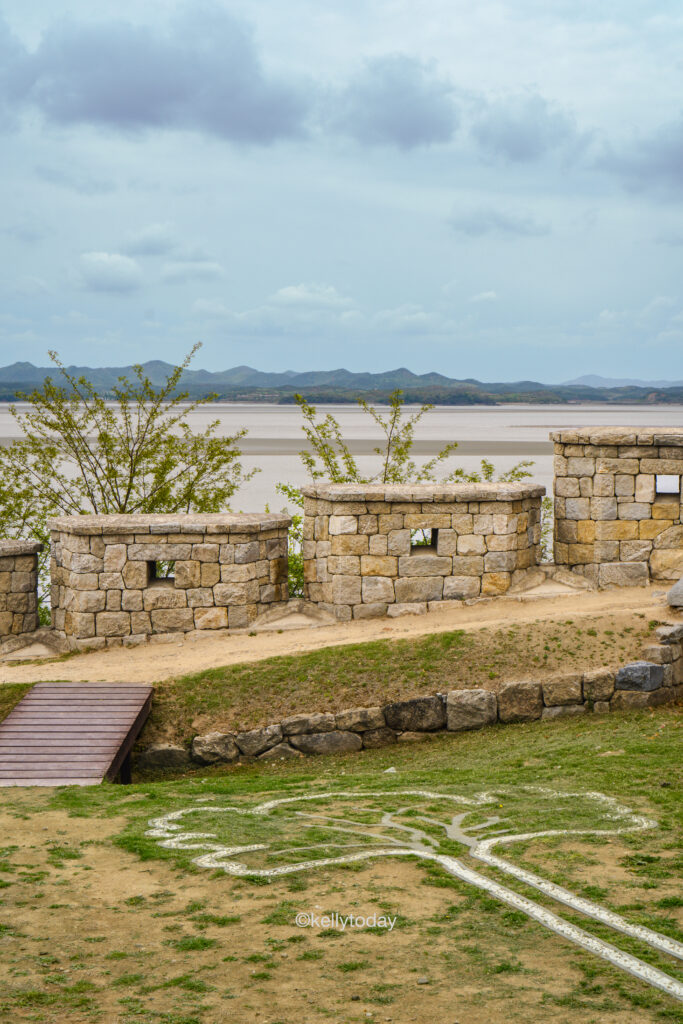 Ganghwado Jejeokbong Peace Observatory (강화도제적봉 평화전망대 )
Opening Hours: 9:00 – 17:00 (December – February), 9:00 – 18:00 (March – November)
Address: 797, Jeonmangdae-ro, Ganghwa-gun, Incheon (인천광역시 강화군 양사면 전망대로 797)
If you want to experience a unique perspective on Korea's Demilitarised Zone pay a visit to the Ganghwa Peace Observatory. From the observatory, visitors will be treated to the scenery of North Korea making parts of the Korean peninsula very close. If you look through the binoculars on a clear day you'll be lucky to get a view of military towers, workers in rice fields, and the surrounding mountain ranges. It's a surreal experience to be so close to a border that has been completely closed off to the rest of the world and shouldn't be missed on your Korea trip.
The multiplex observatory also offers different cultural experiences to add to your trip. The first floor offers products from Ganghwa Island and specialty products from North Korea to try. If you head to the second floor you'll be treated to an exhibition hall to see materials related to North Korea and find the binoculars to observe North Korea. Finally, on the third floor, you can access the observing facility to observe the Northern territory from afar and a screening facility to see an entire view on cloudy days.
Goryeogung Palace Site (고려궁지)
Opening hours: 9:00 am – 18:00 pm
Address: 394, Ganghwa-daero, Ganghwa-gun, Incheon (인천광역시 강화군 강화읍 북문길 42)
Goryeogung Palace Site was previously the site of the royal palace that housed the people of the Goryeo dynasty (918 to 1392) who resisted the Mongolian invasion for over 39 years. In 1232 King Gojong moved the capital to Ganghwa Island not only for its beauty but also because of the advantages it served in war strategies. After a peace treaty was signed with the Mongolian armed forces in May 1270, the capital however was moved to Gaeseong (today it's located in North Korea under the name of Gaeseong), and the Royal Palace of Ganghwa was destroyed.
During the Joseon Dynasty (1392 to 1897), Haenggung (King's Temporary Palace) was established on the same site as Goryeo Palace. The palace however was conquered by forces of the Ching dynasty of China during Byeongjahoran in 1637 (Chinese invasion). Afterward, Ganghwa Yusubu (the office of the governor of Ganghwa) was established on the site of the palace. Today the only structures that remain include the Ibangcheong Administration Office (built in 1654) and Dongheon Main Office (built-in 1638).
A visit to this palace site offers a glimpse into the history and spirit of Ganghwa's independence. Inside the gates of Gogyeogung Palace, you'll see a well and a Zelkova tree that is over 400 years old. Behind the tree you'll get to see the Magistrate's office of Ganghwa (Ganghwa Yusubu Dongheon) and to the south a restored version of the Oegyujanggak library building.
If you visit this place during autumn you'll also be treated to the palace grounds against the backdrop of the fall foliage. It's a great alternative to Gyeongbokgung Palace in Seoul to explore the palace grounds without the usual crowds.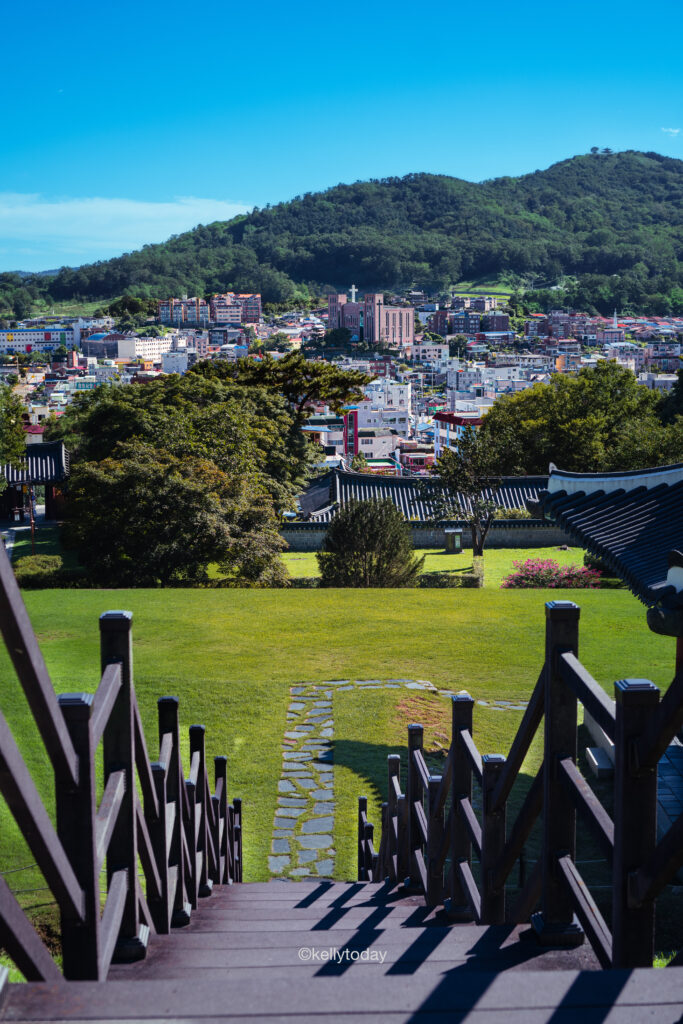 Ganghwa Anglican Church (대한성공회 강화성당)
Address: 10, Gwancheong-gil 27beon-gil, Ganghwa-gun, Incheon (인천광역시 강화군 강화읍 관청길27번길 10)
Visit Korea's first hanok-style cathedral in the country. What makes this building unique is its traditional Korean construction style on the outside and interior characterized by a Western Basilica style which represents the beauty of harmony and Korean tradition. If you visit this church not only will you be treated to gorgeous architecture but a great viewpoint to see the island on a clear day.
A hanok used to denote architectural work that retains Korean traditional structure and appearance emphasising the wood-floored main hall, kitchen, yard and traditional heating system (ondol). If you're interested in a traditional hanok stay read this local guide.
History of Ganghwa Anglican Church
In 1889 Charles John Cofre was consecrated as the first Anglican Bishop of Korea. He later led a mission to South Korea bringing with him nurses, doctors, and a nun. He first arrived in Incheon before embarking on a journey through Hong Kong and Singapore. The mission that he carried out involved medical services in Incheon before moving to an estate on Ganghwa Island. Several years later this led to Cofre establishing an Anglican Church in South Korea.
Did you ever wonder why the architecture of the Church looked familiar?
The church's design was actually responsible for the same carpenter that remodeled Gyeongbokgung Palace in Seoul. 100-year-old Korean red pines were also used from Baekdusan Busan to design the church which was transported through the Yellow Sea and then to Ganghwa Island. This journey took about 6 months! The layout of the church also was intended to resemble Noah's ark with the main gate representing the head of the ship. What's unique about this church's construction is its blend of Korean Hanok Style with Western architectural styles.
Dolmen in Bugeun-ri (강화 고인돌 유적 )
Address: Bugeun-ri, Ganghwa-gun, Incheon (인천광역시 강화군 하점면 부근리)
If you're a bit of a history buff you can check out Ganghwa's renowned dolmen sites. These megalithic tombs provide a glimpse into the island's ancient history representing the funeral customs of the Bronze Age. Dolmens are found all over the world however are concentrated in the Northeast Asian countries of Japan, China, and Korea. Among these countries, Korea holds about 40% of all Dolmens worldwide.
There are about 150 Dolmen remains found on Ganghwa. The representative Ganghwa Dolmen (Bulgeulli Jiseokmyo) is located in Bugeun-ri. You'll be treated to a table-shaped dolmen comprised of two supporting stones and a stone serving as a roof. By visiting Dolmen in Bugeun-ri you can tick off a UNESCO World Heritage Site from your travel bucket list.
Ganghwasanseong Fortress (강화산성)
Address: San 3, Gukhwa-ri, Ganghwa-gun, Incheon (인천 강화군 강화읍 국화리 산3번지)
Constructed in 1224, Ganghwasanseong Fortress was originally built to defend against the second Mongolian invasion during the Goryeo Dynasty. The fortress comprises of four gates, Jinsongru Gate (north), Manghanru Gate (east), Cheomhwaru Gate (west), Anparu Gate (south) – and defensive fortifications – Jangdae, Sumun, Ammun. If you climb the Ganghwasanseong Fortress, you'll be treated to a panoramic view of Ganghwa Island.
Ganghwa Manisan Mountain (마니산 (강화))
Address: 18, Manisan-ro 675beon-gil, Ganghwa-gun, Incheon (인천광역시 강화군 화도면 마니산로675번길 18)
If you're a fan of hiking you'll want to pay a visit to the highest mountain on Ganghwado with a height of 468m. At the top of this mountain, you'll be greeted by the Chamseongdan altar which was previously used to honor celestial ancestors. If you're making the journey make sure to wear good hiking shoes and to factor in enough time for the hike. There are also about 918 stone steps to tackle.
A fun little fact is that during the 1988 Paralympics in South Korea and for the Korea national sport games a torch was lit on the top of Manisan Mountain. Besides enjoying the fun hike up the mountain in nature you'll also get a stunning panoramic view of the west sea and Jeongsusa Temple.
Chamseongdan Altar (강화 참성단)
Address: 18, Manisan-ro 675beon-gil, Ganghwa-gun, Incheon (인천광역시 강화군 화도면 마니산로675번길 18)
On the northside peak of Manisan mountain, you can find Chamseongdan Altar. The Altar was constructed by Dangun to pay his respects to the heavens. The foundation was designed in a circle to symbolise the heavens, while the top section is designed in a rectangular arrangement to represent the earth. Overall, it follows the philosophy of "Cheonwonjibang" (the earth is rectangular, the heaven is round). Every year in October, the torch is lit at the Chamseongdan Altar by the Chilseonnyeo of Gangwa.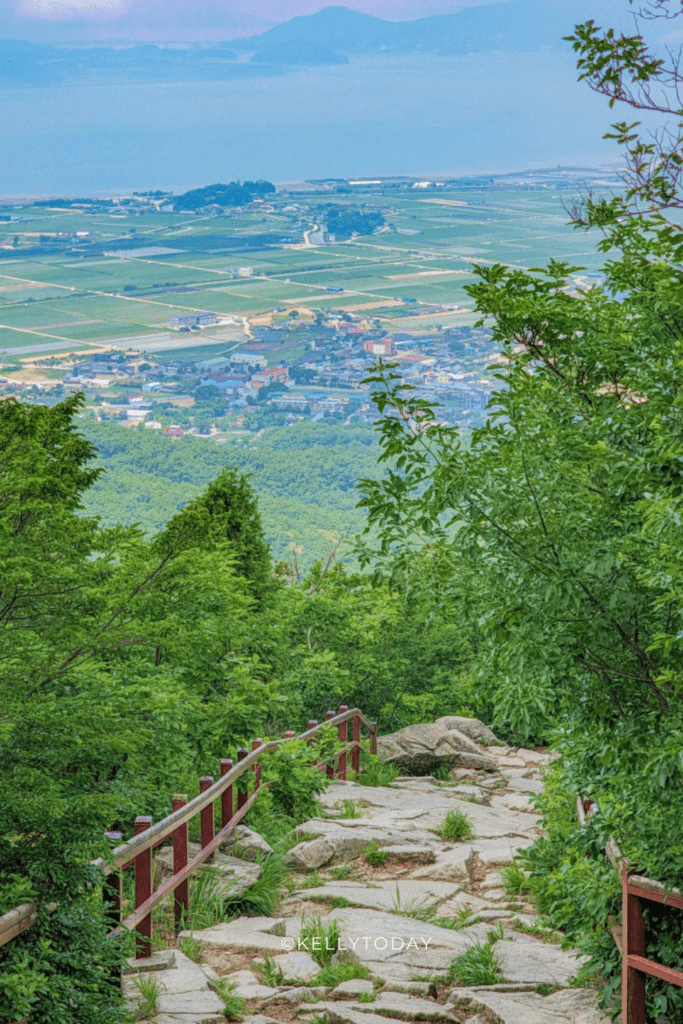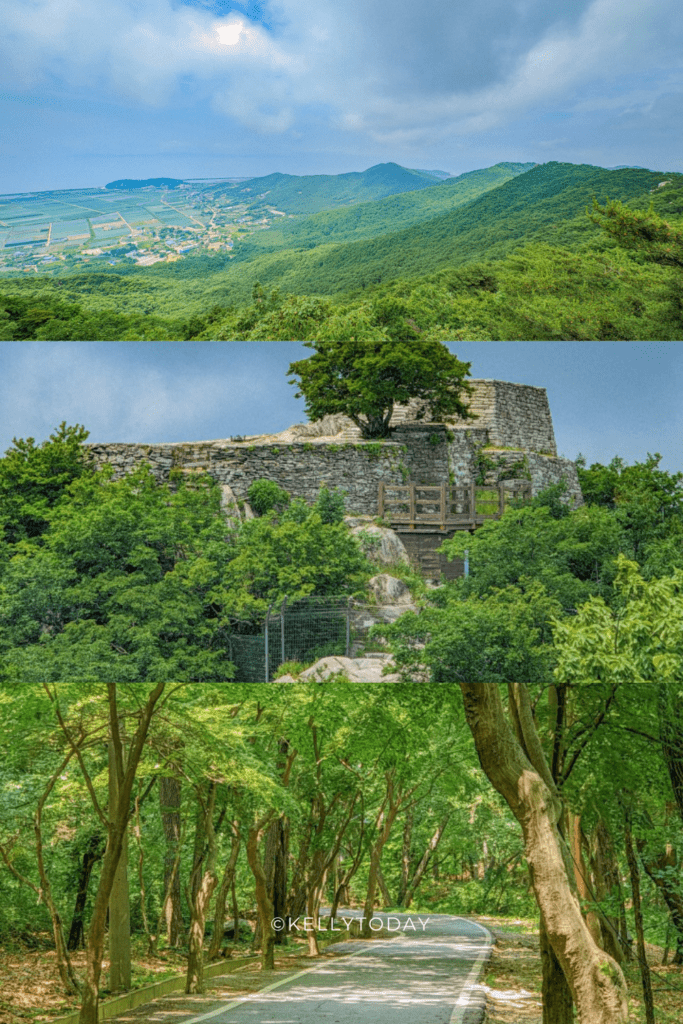 Ganghwa History Museum (강화역사박물관)
Opening Hours: 09:00 am – 18:00 pm (Last ticketing at 17:30)
Address: 994-19, Ganghwa-daero, Ganghwa-gun, Incheon (인천광역시 강화군 하점면 강화대로 994-19)
After checking out the Dolmens pay a visit to the Ganghwa History Museum (강화역사박물관). You'll get to learn more about the culture and history of Ganghwa from prehistoric ages to modern times through the various artifacts from the area. This museum is about a 20-minute bus ride from the Ganghwa bus terminal.
Pension Stay
If you're looking for a unique stay in South Korea consider staying in a pension. A pension is a typical Korean-style house often run by the locals. It's similar to a bed and breakfast or a guesthouse in Western countries. Besides pensions, there are also family-style resorts, hanok, camping, and glamping options.
Ganghwa Island is known for its pension stays and is a popular choice amongst the locals for a weekend or holiday getaway from bustling cities. If you have the time and budget consider staying on Ganghwa overnight for a more authentic Korean experience. You'll also get more time to explore all the attractions in Ganghwa instead of fitting it on a single-day trip. Here are a few pension recommendations on Ganghwa to consider.
Ganghwa Starspa Pension
An affordable pension option on Ganghwa Island that offers a variety of room options for different budgets. What's great about this stay includes its access to a spa and outdoor swimming pool to add to your Korea trip.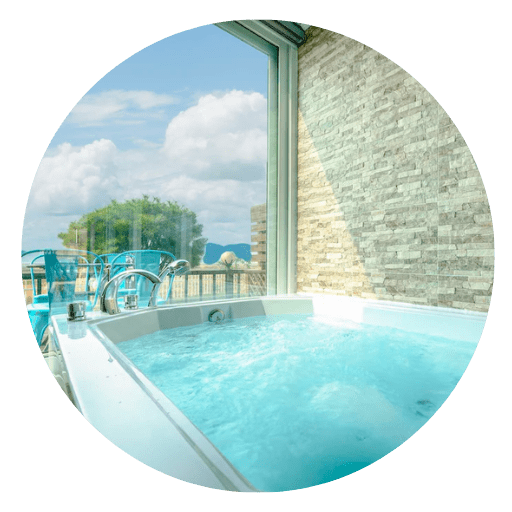 Ganghwa Noel Spa Pension
If you're looking for a cozy pension stay consider Ganghwa Noel Spa Pension. Not only will you be granted access to spa facilities but an outdoor swimming pool and great views of Ganghwa Island.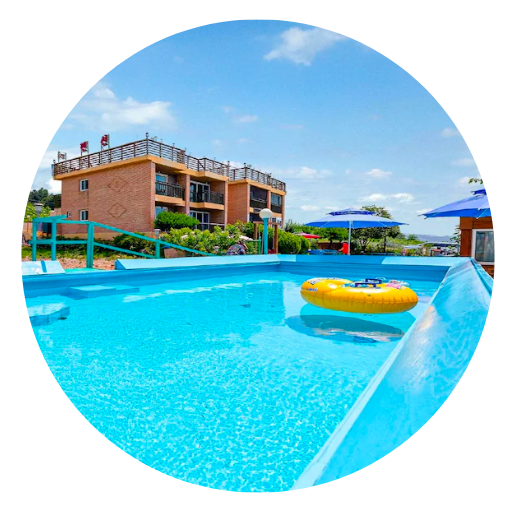 Ganghwa Badatgashimteo Pension
Book an overnight stay at this seaside pension on Ganghwa Island. You'll get to wake up to an ocean view and also be treated to a spacious room at this cozy pension stay.
Ganghwa Sweet House Pension
This pension on Ganghwa boasts mountain views, free WiFi, and a terrace offering a stunning seaside view. There is also a private beach area available with walking and fishing tours available nearby the vacation home.
🛌 Where to stay in South Korea?
Need help finding the best areas and places to stay in South Korea?
Check out my Korea accommodation travel guide. I cover the best places to stay in over five cities in Korea with hundreds of map links and things I wish I knew before booking accommodation in Korea including scams to look out for!
Oepo Seafood Market (외포항 젓갈수산시장)
Address: 547-77 Oepo-ri, Naega-myeon, Ganghwa-gun, Incheon, South Korea
If you want to explore a more authentic and traditional place in Korea head to Oepo village on Seongmodo Island. This island is accessible by a bridge on Ganghwa Island and offers a glimpse into the local atmosphere of a rural town with its vibrant markets and rich traditions.
If you can't pay a visit to Jagalchi Market in Busan this is a great alternative for you. Whilst Oepo is much smaller than Jagalchi Market it's a great way to see how the locals live on the island. If you're interested you can also purchase some fresh seafood to eat behind the markets. In order to reach the island it's best to access by car which you can organise by renting a taxi through Kakao Taxi.
Ganghwa Luge (Ganghwa Seaside Resort) (강화루지(강화씨사이드리조트))
Opening Hours: 10:00 – 18:00 (weekdays), 9:00 – 18:00 (weekends)
Address: 217, Jangheung-ro, Ganghwa-gun, Incheon (인천광역시 강화군 길상면 장흥로 217)
If you're a thriller seeker or want some of the best views of the island make sure to add this luge ride on Ganghwa. Ganghwa Island holds the longest luge track in Asia at 1.8km which has two courses (valley or ocean course) to choose from. It might sound a bit scary to go down a mountain with a huge luge but the experience is very fun and great for all ages. Depending on the level of difficulty you want you can choose different courses.
Before you ride the luge you'll first take a cable car up the hill to enjoy a panoramic view of the island and the surrounding landscape of the mountain peaks, the sea, and the island. After taking in the views you can then race your family and/or friends down the course for a bit of adventure for your day trip.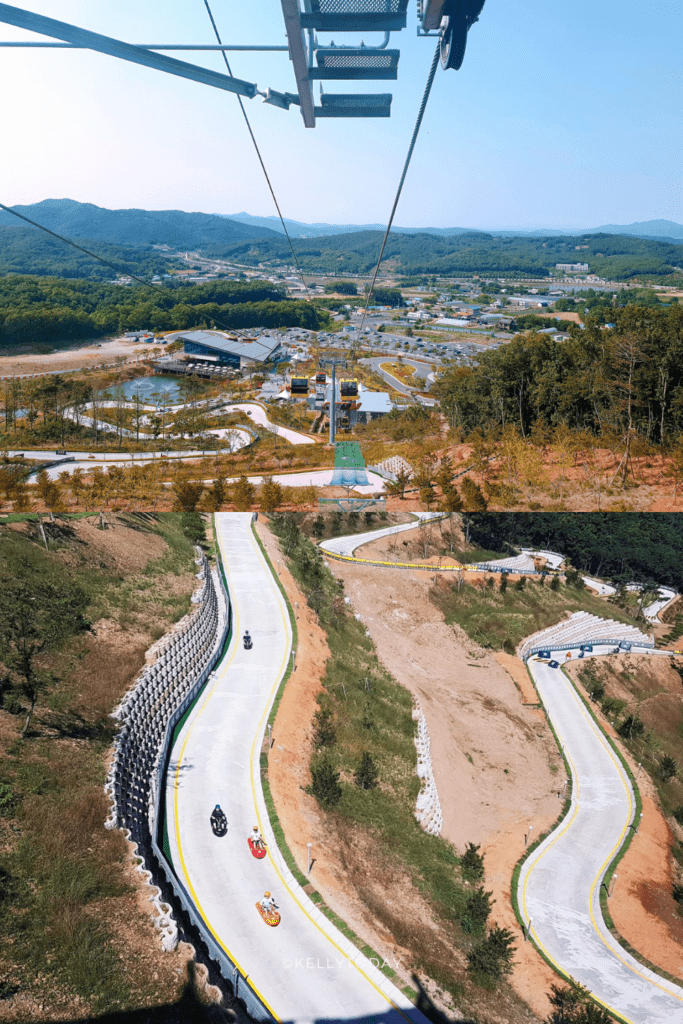 Cafe Hopping
A trip to Korea wouldn't be complete if you didn't check out a few cafes. Ganghwa Island is no exception to miss out on the cafes and you can expect to find unique cafes not offered in the main cities. Make sure to add these must-try cafes on Ganghwa Island.
Joyang Bangjik Cafe (조양방직)
Opening hours: 11:00 am – 20:00 pm (Weekdays), 11:00 – 21:00 (Weekends & Holidays)
Address: 12, Hyangnamu-gil 5beon-gil, Ganghwa-gun, Incheon (인천광역시 강화군 강화읍 향나무길5번길 12)
If you're looking for an underrated cafe to visit in South Korea you'll need to add Joyang Bangjik to your trip itinerary. In the 1970s Ganghwa was previously a city of textiles with over 4,000 workers. This building founded in 1933 was once known as one of the most important textile factories in the region. However, after the introduction of modern machines traditional textile factories started to close down and the workers eventually left Ganghwa Island.
Today the factory is now a popular cafe with spacious seating areas decorated with antiques from China and Europe. As soon as you enter this factory you'll feel as if you've stepped into the history of Ganghwa's textile industry. Upon entering you'll be treated to a cafe where you can order your beverages and/or baked selections. Afterward explore the factory's grounds, from its upstairs seating and outdoor area with antiques and machines from the textile factory left over to take photos with or to explore.
Dore Dore (도레도레)
Opening hours: 11:00 – 18:00 (Weekdays) and 10:30 – 21:00 (Weekends & Public Holidays)
Address: 355-21, Heungwang-ri, Hwado-myeon, Ganghwa-gun, Incheon (인천 강화군 화도면 흥왕리 355-21)
If you're looking for an aesthetic cafe in Korea look no further than Dore Dore. This cafe features a stunning garden filled with daisies that you can stroll in during the months of May and June. From the minute you arrive you'll be treated with a path lined with daisies and indoor and outdoor seating spaces to take in the natural landscape. The cafe offers a range of beverages and delicious cakes to try. Before or after you've indulged in some treats make sure to check out the wildflower garden (야생정원) for more flowers. Whilst this cafe looks like a great photo spot you can expect a lot of crowds. To avoid these crowds I'd recommend avoiding visiting on the weekend.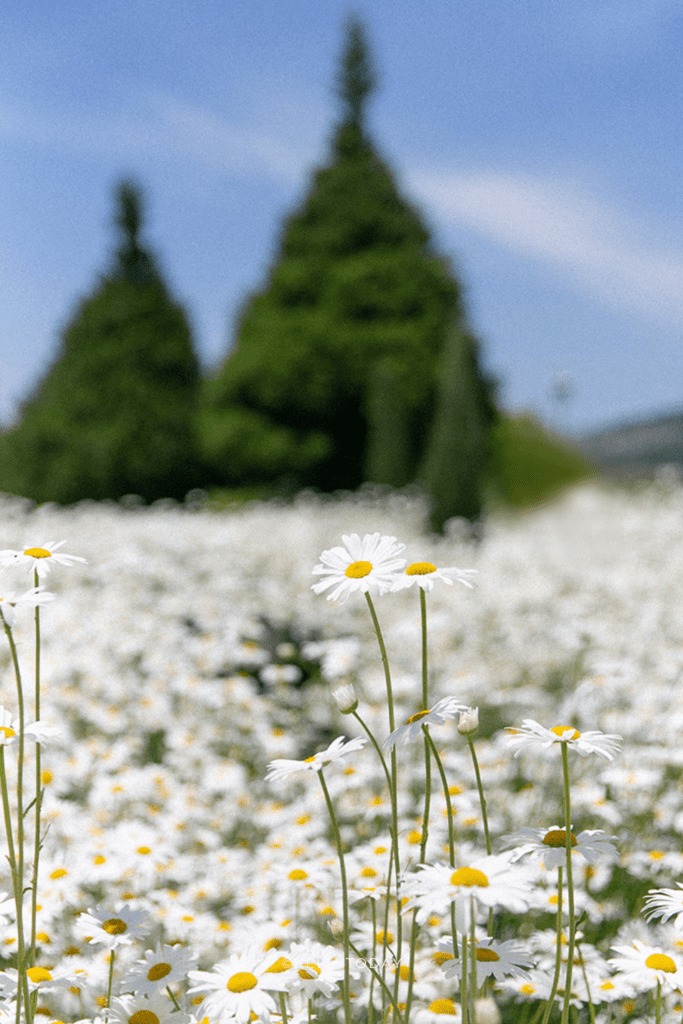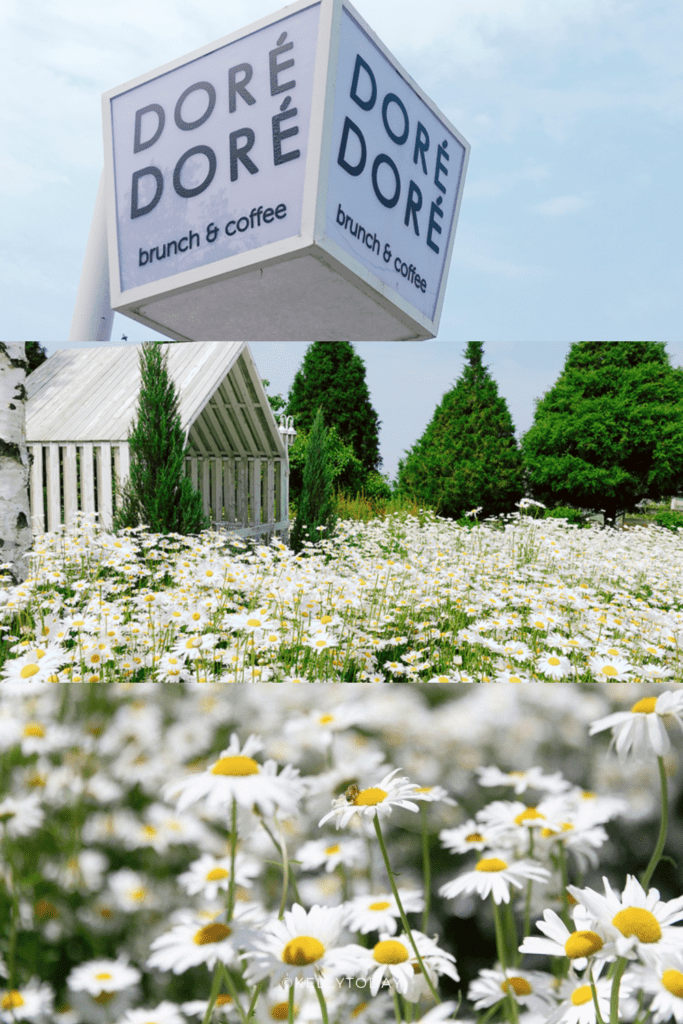 ☕️ Want to find the best places to eat in South Korea?
Don't miss out on over 290 cafes and restaurants to visit in Korea in my Cafe & Restaurant Guide. I've included some of my favourite eateries and essential information including:
Over 290 local cafes & restaurants to visit (with Naver Map links)
How to find hidden local eateries (cafes & restaurants)
Over 30 essential Korean phrases & vocabulary for ordering at restaurants & cafes
Essential etiquette for eating out in Korea ….. and more!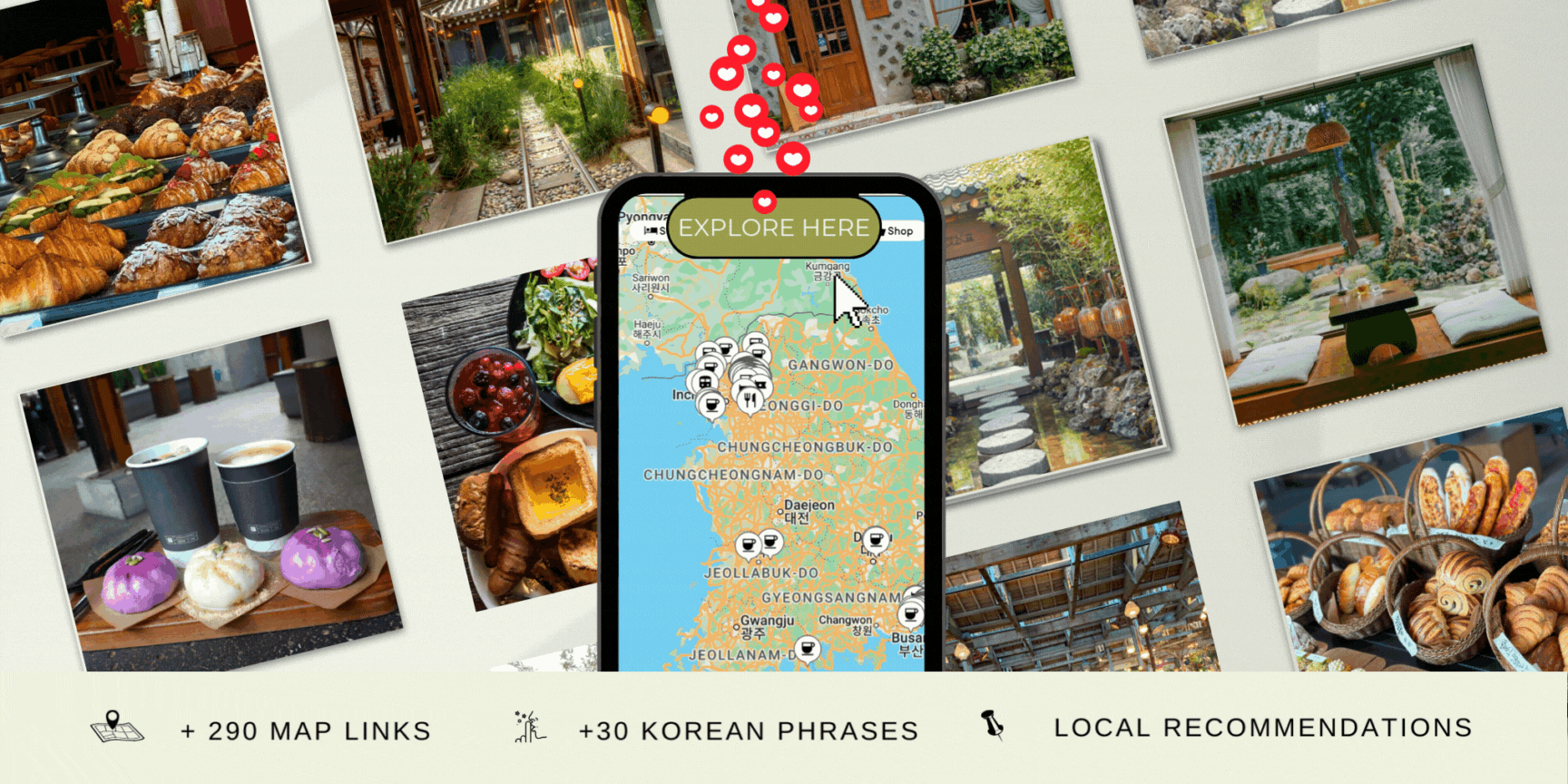 Dongmak Beach (강화 동막해변)
Address: 1481, Haeannam-ro, Ganghwa-gun, Incheon (인천광역시 강화군 화도면 해안남로 1481)
If you can't make it to Busan for the beaches add Dongmak Beach to your visit outside of Seoul. Dongmak Beach is a 200m long white sandy beach that is surrounded by a dense pine forest and is a must-visit for nature lovers. During high tide, you'll have the option to enjoy sunbathing or if you visit during low tide, a large mud flat will open up for visitors. The tidal flat of Dongmak Beach is also one of the world's top 5 mudflats. During low tide, you'll be able to explore the foreshore with various sea creatures from crabs, corb shells, clams, and more.
If you want to enjoy a gorgeous view of the seascape make sure to head to Bunori Dondae Fort next to Dongmak Beach. A 'dondae' is an ancient defence facility used for defence and to observe invasion from foreign enemies. However today you can enjoy panoramic views of the tidal flat, the surrounding sea, and/or the perfect sunset on a clear day.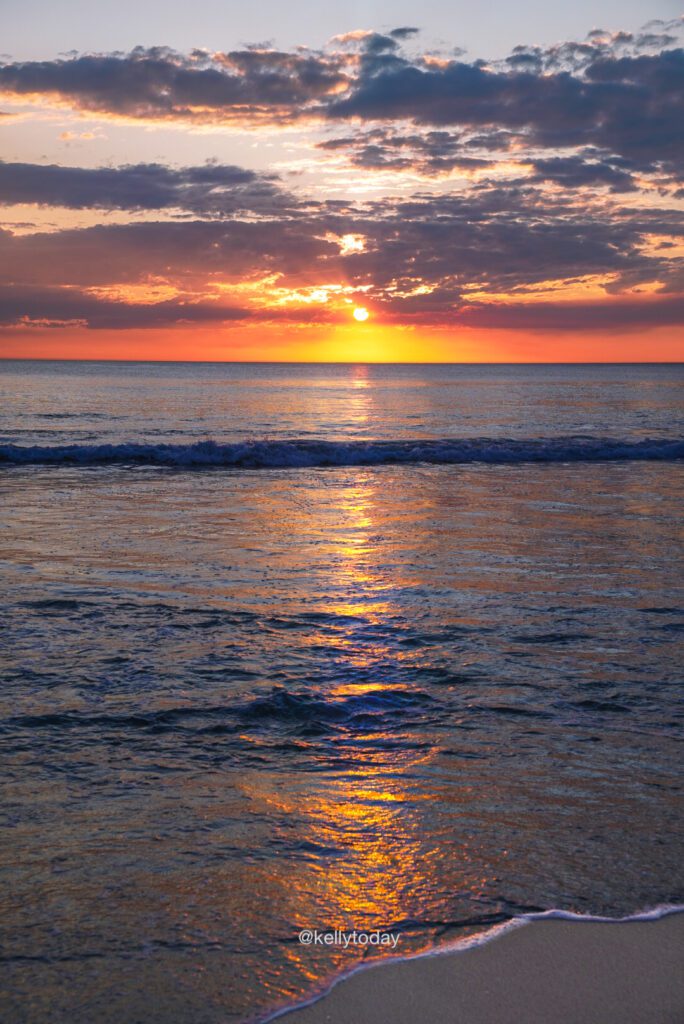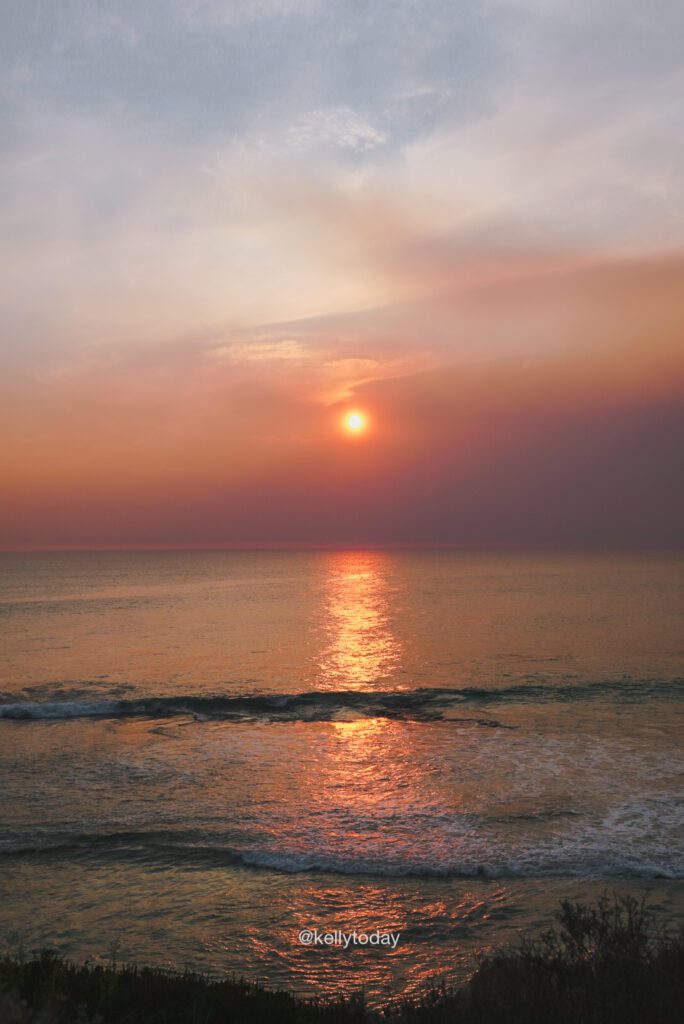 Haeden Museum of Art (해든뮤지엄)
Address: 44 Jangheung-ro 101beon-gil, Jangheung-ri, Gilsang-myeon, Ganghwa-gun, Incheon (인천 강화군 길상면 장흥로101번길 44)
If you're an art fan don't miss out on this small museum with a range of works from contemporary and modern artists. The museum features two exhibition halls and a garden with art pieces by international and Korean artists. The indoor exhibition hall houses works by world-class artists including Nam June Paik, Chagall, and Picasso. The outside shouldn't be missed with the Mirror Garden, an outdoor exhibition space that boosts the sculptor Igor Mitoraj's Torso di Ikaro constructed against a glass exterior wall.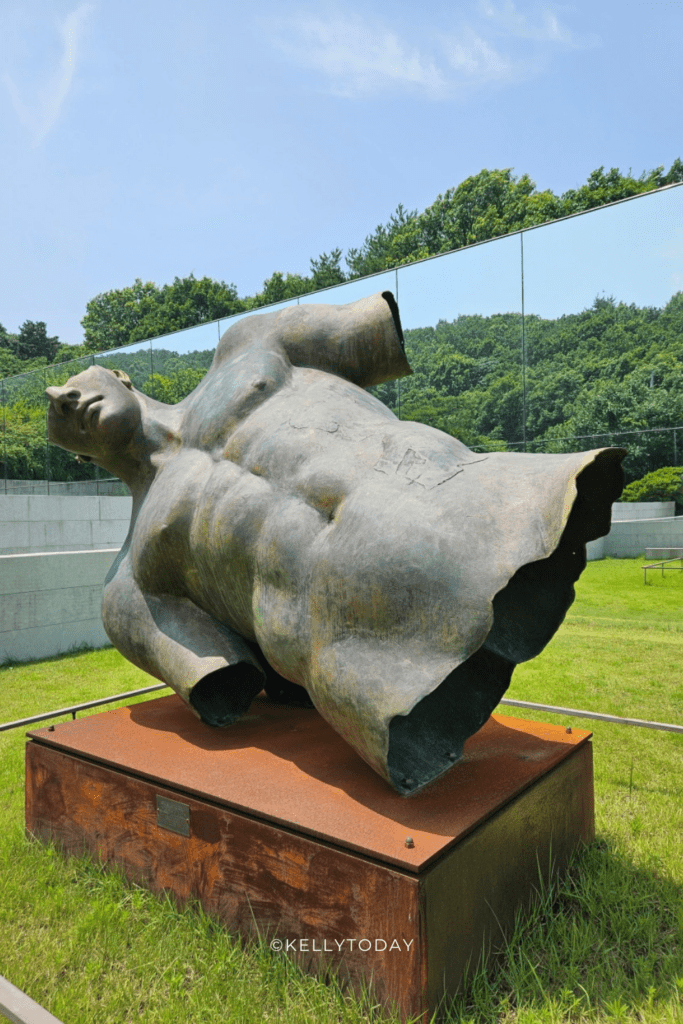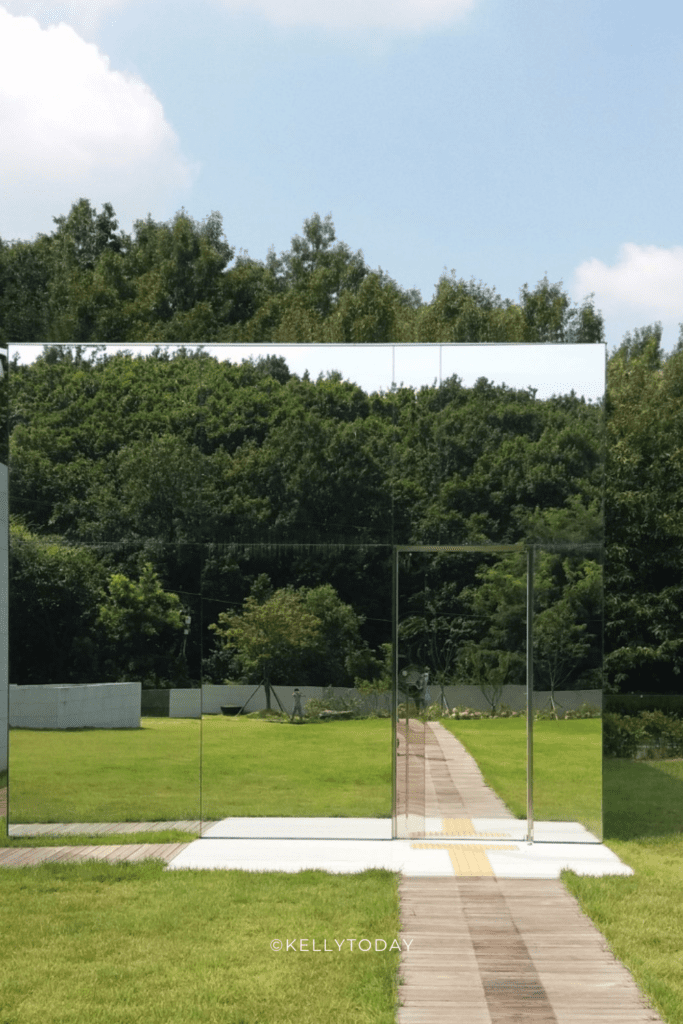 How long to spend on Ganghwa Island?
It's possible to do a day trip to Ganghwa Island however you won't be able to explore and experience all that the island offers. I personally recommend spending at least one night in Ganghwa to see all the main attractions. If you're able to stay two nights you'll be able to add more activities on the island such as a hike, the luge, or a day at the beach. Ganghwa Island is a popular weekend trip amongst the locals and it's a great option for tourists wanting to explore Korea without the crowds and to escape Seoul.
How to Get to Ganghwa Island?
Address: Ganghwa-daero, Ganghwa-gun, Incheon (인천광역시 강화군 강화읍 강화대로)
Getting to Ganghwa Island from Seoul and traveling around the island is not the easiest day trip. Since Ganghwa is quite isolated from the mainland please be aware that there is limited transport available. Ganghwado is only accessible via a bridge that connects to the mainland and you cannot access it via ferry. In fact, there are only two bridges connected to the island, one in the north and one in the south.
There is no direct train access from Ganghwa Island to Incheon or Seoul and the local buses on the island are infrequent and limited. Please have this in mind when travelling to and around the island because there is a possibility of getting 'stuck' at certain places on the island.
Additionally, because the island is quite big a lot of the main sightseeing attractions on the island are spread apart. This means if you're relying on public transport to get around the island this can take up a lot of time waiting for the buses and/or travelling to different places on the island. With this in mind plan out carefully what you want to see on Ganghwa if you're only planning a day trip from Seoul.
Car
The easiest way to get to Ganghwa Island independently and to explore the island is by car. With minimal traffic, it can take over 1.5 hours to reach the island. When you're crossing the bridge you might encounter some traffic but afterwards, it's an easy drive on the Ganghwa. There are also lots of parking spaces at the attractions and the roads aren't too narrow.
Important tip: Do not use Google Maps for navigation in South Korea. There is limited data available on Google Maps resulting in inaccurate directions and a lot of places (eateries, attractions) are not linked on Google Maps. Instead, use Naver Map or Kakao Maps. If you want to save time planning, check out my interactive map guides for South Korea.
Public Transport
No matter where you are travelling from in Seoul, you will have to use a bus or private transport to reach Ganghwa Island. If you want a direct route into Ganghwa Island you can take the 3000 bus from Seoul to Ganghwa Terminal (강화터미널) which can take up to three hours. The fastest way to get to the island using public transport is using both the subway and the bus. You'll want to use the subway for the majority of the route before transferring to a bus that will take you to your first destination on the island. To find the best directions to Ganghwa from your location use Naver Map. To get around the island if you have trouble finding public transport you can also get a taxi by using the Kakao Taxi app.
If you want in-depth information on how to navigate in Korea, and how to use and book transport in Korea read my Korea Survival Travel Guide. I also share over +20 places must-see places in South Korea that isn't known by tourists.
✈️ Traveling to South Korea for the first time?
Don't miss out on these must-know things for your trip to Korea in my Korea Survival Travel Guide. I cover essential tips including…
Korea Travel Essentials (Must-Have Apps, Language, Transport, etc.)
Must-know Tips for your trip to Korea (Things no one tells you about Korea – scams, language barrier, travel etiquette, etc.)
+100 Essential Korean vocabulary and phrases (learn how to order at restaurants, shops, and navigation)
Guide to using public transport in Korea ("What's the best way to travel?" "How do I book high-speed trains and buses?")
Where should I travel in South Korea? (Recommendations for Seoul & Beyond ~ Discover hidden gems).
…. and much more!
Day Trip Tour
If you're traveling to Korea for the first time you might be a bit nervous navigating Korea's public transport network and taking a day trip to a rural island. With this in mind, the most easiest and convenient way to get to Ganghwa Island from Seoul is through a day trip tour. A day trip tour to Ganghwa Island will have round-trip transfers organized for you as well as all any activities, and the major attractions included in your package. I personally recommend taking a day trip tour instead of planning it out yourself. Here are a few recommendations for day trip tours to Ganghwa.
DMZ & Ganghwa Island Day Trip from Seoul
If you want a bit of flexibility on what to see on Ganghwa Island this tour offers different packages with different attractions to see based on your personal preferences and budget. You can choose from the Peace Observatory at the DMZ, Bomunsa Temple, Daeryong Market, and Joyangbangjik Cafe on Ganghwa Island.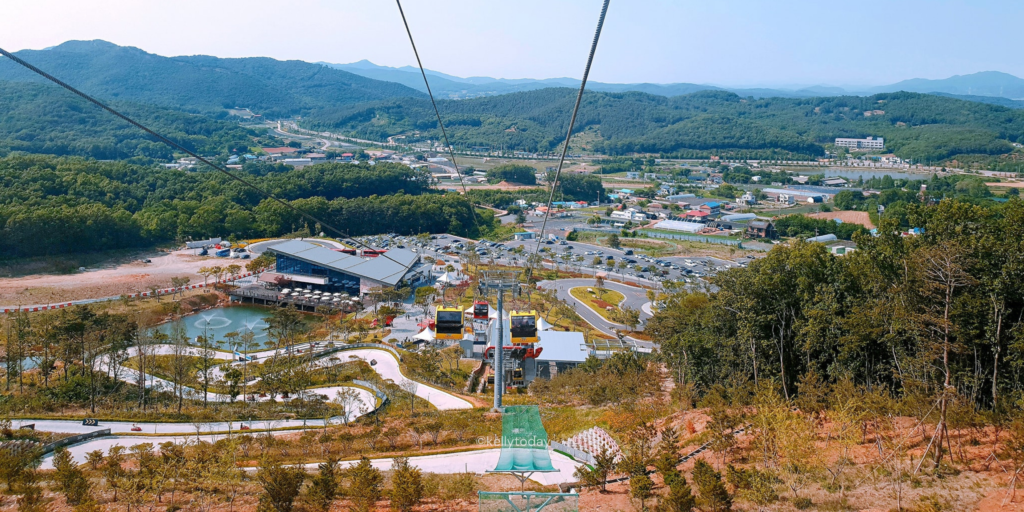 Ganghwa Day Trip (Luge & Coastal Rail Bike)
If you enjoy the outdoors you'll want to add this Ganghwa day tour to your itinerary. This organized day tour includes all the popular outdoor activities and places on Ganghwa Island including the luge, a coastal rail bike experience, a zipline in Ganghwado Forest, and more. Depending on the months you visit Korea you'll also have different experience activities added to the tour. If you're visiting between December to April you'll be able to go strawberry picking or if you visit between May to November you'll get a ginseng experience.
Incheon Day Trip (Ganghwa Luge & Joyangbanggik Cafe)
If you're looking for a more hands-on day trip consider this Incheon experience day trip tour from Seoul. This local tour not only covers Ganghwa Island's attractions such as the luge and the unique Joyangbanggik cafe. But you'll also get the chance to participate in cultural activities including a hanbok experience, a handkerchief stamping experience, and treated to a delicious local meal.
If you're looking for things to do in Seoul make sure to add a hanbok experience to your trip. Find out everything about renting a hanbok in this post.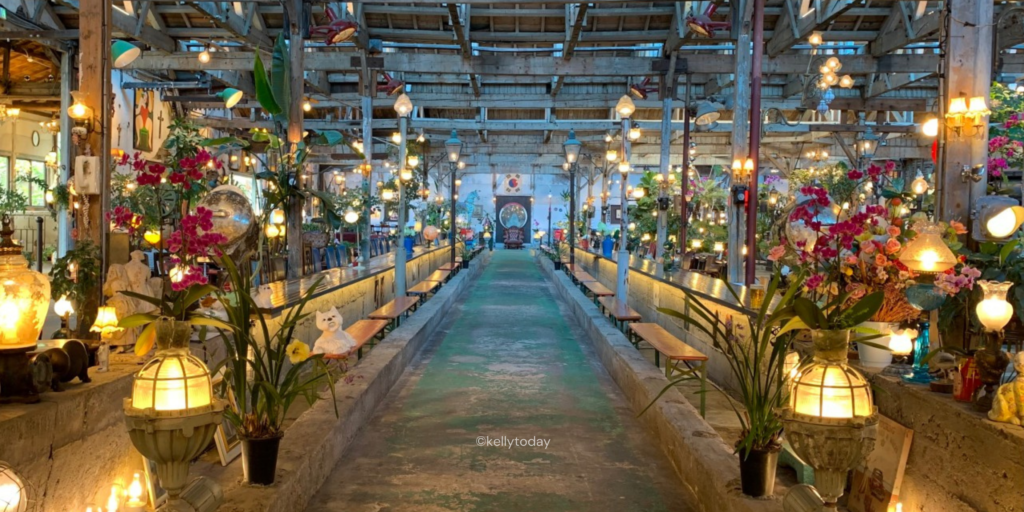 🗺️ Need more inspiration for day trips in Korea?
Ganghwa Island features a mix of historical landmarks and cultural sites that are worth exploring outside of Seoul. Whether you're a nature lover, history enthusiast, or adventure seeker, this island is a great hidden gem to add to your Korea trip itinerary. From the picturesque countryside, historic temples, fortresses, and aesthetic cafes there is something for every type of traveler. Don't miss out on adding Ganghwa Island as a day trip from Seoul to your Korea trip itinerary. If you are planning to visit Ganghwado let me know in the comments below.
Found this helpful? 👇🏼
Support my work by buying me a coffee so I can produce more free content for you.
---
📌 Click on the pin to save this article for later.