If you're planning to travel to Japan one must-try activity is to try a traditional full-length garment called a kimono. It's a fun cultural experience to try with friends and family to make your trip to Japan more worthwhile. You can find lots of rental places across Japan and I'll be sharing everything you need to know about a kimono rental for when you travel to Japan. From the best places to rent, where to rent, and helpful tips for your kimono rental experience. If it's your first time visiting Japan also make sure to read these 10 must-know tips for your Japan trip!
Disclaimer: This post may contain affiliate links, which means I get a small commission if you make a purchase (at no extra cost to you). It's one of the ways I can keep producing free resources and guides for my readers. Thank you for your support! Refer to the Disclosure Policy for more details.
Background
What is a Kimono?
The term 'kimono' translates to "garment" with ki (着) which means "to wear" and mono (物) which means "thing" or "object". A kimono is a beautiful full-length robe that was originally worn by the Japanese on a daily basis. Nowadays kimonos are mostly used by locals during formal events such as festivals, tea ceremonies, and graduation programs.
Types of Kimonos
Did you know there are different types of kimonos? This includes the tomesode (formal wear for married women), yukata (light wear for summer), furisode (worn by unmarried women), and many others. The standard for most kimonos is straight T-shape robes that reach the ankles with attached collars and long sleeves. When dressed in a kimono it is customary to always wrap it around the body with the left side over the right (except when dressing the dead for burial), and is secured by a sash (obi), which is tied at the back. It is then finished with split-toe socks (tabi) and traditional footwear (geta or zōri).
Tips for Renting a Kimono in Japan
Bookings
Bookings in advance are essential to save money but also to ensure you don't miss out on securing a rental booking. If you choose to do just 'walk in' to a rental store you'll have to consider if the place has English-speaking staff and if the place offers 'walk-in' appointments. Some rental places only accept a certain amount of bookings per day which can be common in high-traffic places in Japan. Worst case you might have to wait a long time or you won't be accommodated at all. So remember to book ahead of time!
I recommend booking an early morning time slot so you'll have a wider selection of kimonos before they get rented by other customers. Think of it as 'first comes, first served.' You will also have more time to wear the kimono without feeling rushed exploring and taking photos before you have to return it at the end of the day.
Weather
Before you make a rental booking be sure to check the weather forecast during your travels. The worst thing to happen is booking a time when the weather is rainy, overcast or too hot and humid during the summer.
Wearing the Kimono
The process of putting on the kimono takes over 20 minutes as they have to layer the different clothing pieces. It can be a tight fit so make sure you wear appropriate clothes under the kimono. For winter I recommend wearing thermal clothing to keep you warm under the kimono. I recommend UNIQLO's heat-tech leggings and tops. For summer I recommend wearing light layers and avoiding wearing collared or high-collared shirts. One last tip! I recommend stopping at the restroom before you get your kimono fitting done. It's doable to go to the restroom but it's just an uncomfortable experience you'd rather avoid.
Additional Services
Some services will offer hair and/or makeup services for additional add-on costs. When deciding on a kimono rental consider package options that include hair or make-up services. When I rented in Kyoto I got my hair done and also got hair accessories as part of my rental package.
Where are the best places to rent a kimono?
Depending on your budget and the time you have for your trip there are a variety of places for kimono rentals in Japan. My personal recommendation to rent a kimono includes Asakusa, Gion, Arashiyama, Kawagoe, and Kamakura. Personally, I found the ancient city of Kyoto as the quintessential place to try this cultural activity. However, if you're short on time you can explore Tokyo by heading to Asakusa with its picturesque temple and shrine as well as historic Edo-era architecture. This place serves as the perfect backdrop for your photos.
As a general rule, I always recommend choosing places that are close to the attractions you'll want to explore in the kimono. This is to save time travelling to and from the location. Here are a few personal recommendations on where to rent a kimono in Japan.
Kimono Rentals in Tokyo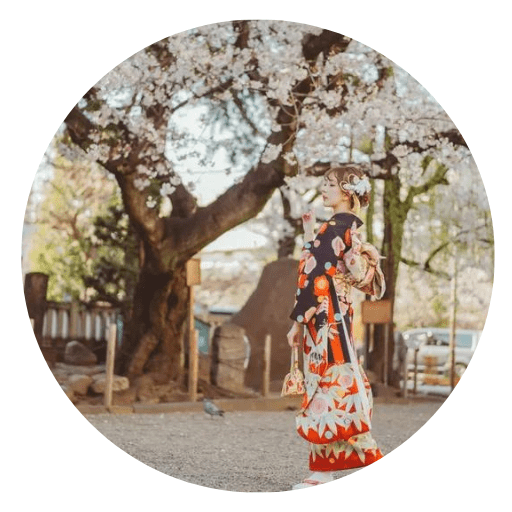 YAE
Hours: Available sessions from 9:30 to 3:30 pm.
Address: Located near this train station.
Yae Kimono Rental is located in Asakusa in Tokyo and provides a variety of luxurious and sophisticated-looking kimono designs. The staff can speak English and Chinese and they're very friendly and helpful with your kimono rental experience. They also offer group packages for families, girlfriends, and couples which can be cheaper than renting individually. For those interested in getting their photos they also offer a photo shoot experience.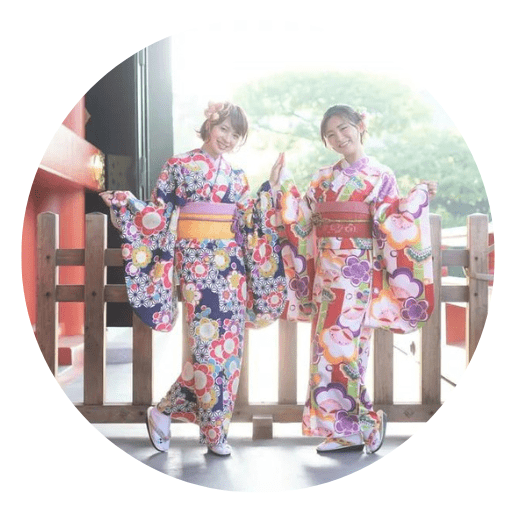 Aiwafuku
Hours: 9:30 am to 18:00 pm
Address: 2-3F NW Building, 1-11-4 Hanakawado, Taito-Ku, Tokyo

This kimono rental is located in Asakusa, Tokyo, and offers a variety of kimono design styles and packages for couples and individuals. What's unique about this rental store is that they offer a lace kimono, Taisho Roman, and casual furisode options.
Kimono Miyabi
Hours: 9:00 am to 18:00pm
Address: 〒111-0032 Tokyo, Taito City, Asakusa, 3 Chome−30−2
Locations: Tokyo and Kyoto
If you want an earlier booking than 9:30 am this is a great option to try. The earlier you get your kimono rental done the more time you'll get to explore and also beat the crowds in around attractions. Kimono Miyabi offers packages for couples, families, groups of 2, and individual rentals. There are also a variety of kimono rental designs and the packages include hair accessories for females.
VASARA
Hours: 9:00 am to 18:00 pm
Address: 2-29-21 Asakusa, Taito-ku, Tokyo
Locations: Tokyo and Kyoto
Vasara offers kimono and yukatas for rental in Asakusa from 9 am the morning. They have a variety of rental packages depending on your budget which can include basic hair styling and accessories. If you book online you'll also get insurance to protect you from accidents including tearing, ripping, or stains on the kimono.
Kimono Rentals in Kyoto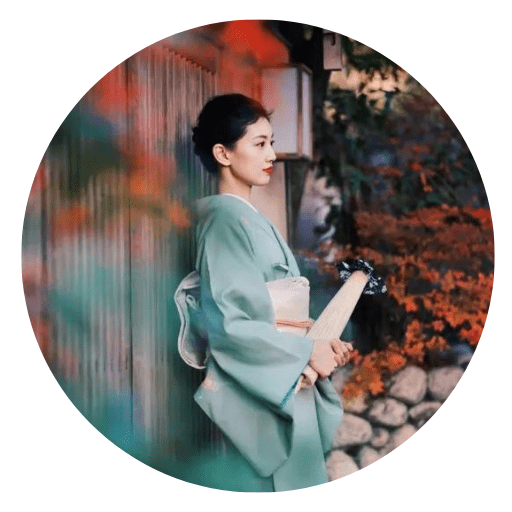 Ouka Kimono Rental
Hours: 10 am to 17:00 pm
Address: 4 Chome-432-13 Gojobashihigashi, Higashiyama Ward, Kyoto, 605-0846, Japan
Choose from over 500 kimono designs at Ouka Kimono in Kyoto. You can select from a variety of kimono styles including lace kimonos, or Taisho roman/retro kimonos. If you're looking to get professional photos you can also book a photoshoot as part of your rental package.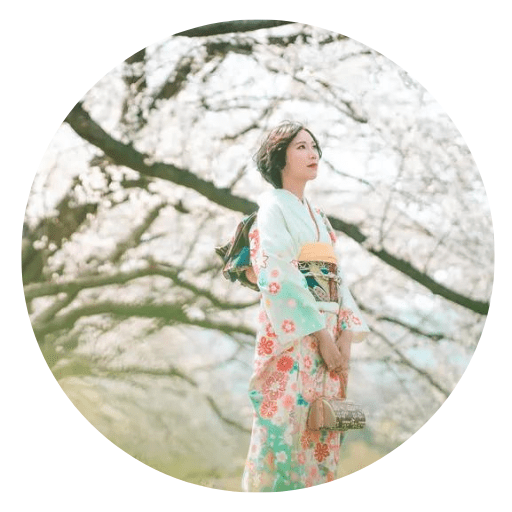 Aiwafuku Kyoto
Hours: 9:00 am to 18:00 pm
Address: 〒605-0079 151 Tokiwacho, Higashiyama-
ku, Kyoto City Hachigen Building 3F (Old building name: Valie Gion Building)
Choose from over 200 kimono designs at Aiwafuku Kimono Rental. This rental place is located in Kyoto and they offer packages for couples or an individual person and include basic hairstyling and accessories to choose from.
Wakana Kimono
Hours: 9:00 am to 18:00
Address: Moonbeauty Gion Building 4F, 300 Gionmachi Kitagawa, Higashiyama Ward, Kyoto, 605-0073
Choose from Wakana Kimono's collection of high-quality and locally-made kimonos. With packages available for children, couples, and individuals you'll be treated to gorgeous kimono designs to explore the charming streets of Kyoto. If you're worried about the language barrier rest easy knowing that the staff can speak English and Mandarin.
Okimono
Hours: From 9:30 am
Address: 569-9 Shiraitocho, Higashiyama Ward, Kyoto, 605-0865, Japan
This rental place is located near Kiyomizu Temple in Kyoto. Their rental packages are catered for couples, children, or individuals with hundreds of kimono designs to choose from. If you're worried about the language barrier you'll be happy to hear that the staff can speak Korean, Japanese, English, Cantonese, and Chinese.
👀 Looking for more cultural activities to try in Japan?
Frequently Asked Questions About Kimono Rentals
How long can I rent a kimono for?
Different kimono rentals have different rental options. For most places, it is usually till 6:30 pm and if you return after the stated time you'll be charged a late fee. Some stores do however offer kimono rentals overnight so check on the store's services online. For example, Yae Kimono Rental offers a 'next-day return plan.'
What does the rental experience include?
Select a Kimono
Once you arrive at the rental place you'll be guided to choose your kimono and accessories (bag). The staff can offer recommendations for you based on your budget or style preferences if you didn't book in advance. After you've organized payment you'll be guided to an area where they'll help you dress in the kimono. They will also give you a bag to store your belongings and a tag to identify the bag. Just remember to take your valuables and any other personal items you'll need.
Hair Styling
After you've chosen your kimono and you've been dressed up one of the staff. You'll get your hair styled in a separate room which is usually included in your kimono rental fee. Depending on the place you go, they'll either have a selection of hairstyles to choose from or you might be able to show a photo of a hairstyle you'd like. Afterward, you can choose a variety of hair accessories to decorate your hair.
Kimono Rental Return
Be sure to set a reminder when you have to return the kimono. Depending on the rental store's policies they can charge you a free for late return. It's also important to make sure you don't damage the garment with any irreparable stains as you might be required to pay compensation for it.
How long does it take to dress up in the kimono?
It usually takes about 25 minutes for men and 40 to 50 minutes for women (including the hairstyling). However, this depends on when you visit and the number of people that have booked the same time slot or 'walk-in' appointments.
What activities do you recommend whilst wearing a Kimono?
Apart from exploring the local streets and checking out the local eateries. You might want to consider doing a photo shoot experience to capture some memories or book a rickshaw service. If you decide on a rickshaw tour you'll get a local to show you around the area and learn more about the history. If you're interested in getting professional photos done you can organise this in two ways.
Book a separate photography session. I recommend checking out a local photographer to show you the local sites and make some memories to take home with you.
Organise a photoshoot with your kimono rental in a package.
Are there kimono options for tall people?
This depends on the kimono rental place you visit. Generally, kimono pieces can fit up to 180cm for females and up to 195cm for men. If you are taller it's still possible to find a kimono that will fit you. However, you'll have fewer design options to choose from or it just might be short for you.
Can I choose my accessories?
The staff at the rental store will often recommend matching accessories for you. However, you have the flexibility to choose what you want to put on your kimono and your hair accessories. Often at the rental places, they will also offer a variety of hairstyles for you to select from up-dos to down styles.
Where can I store my personal belongings?
After you've been dressed up in a kimono you can leave all your personal belongings in the rental store. The staff will give you a bag for you to store your items in and a tag to identify them. Just make sure you bring all your valuables and other personal items you'll need whilst you're out exploring.
Can males rent kimonos?
Yes, males can try kimonos in Japan. You'll also be happy to know that a male kimono is a much simpler process to dress, but if you're on the taller side there might be fewer options for you.
What other traditional Japanese clothing can I rent?
If you visit Japan in the Summer (June to August) you can rent out a kimono which is a lot lighter and thinner material. This is perfect for the hot humid weather you'll be experiencing in the summer months. Alternatively, you can try on a hakama. This traditional Japanese clothing is worn by shrine maidens or students during their graduation ceremony. If you're interested in more 'luxurious' kimono clothing you can try the furisode which is recognisable from its long sleeves.
If you want to one of a kind dress-up experience there are places like Studio Nanairo that can transform you into a geisha (traditional Japanese entertainer) or oiran (traditional Japanese courtesan). Part of the experience involves a professional makeover with full-on traditional make-up, kimonos, real traditional wigs, obis, shoes, and accessories.
What To Know For Visiting Japan
If you're planning a trip to Japan these travel essentials will help you plan your trip, find the best deals and save you money and time before and during your trip. Don't forget to read these 10 must-know tips for your trip to Japan.
Japan Visas
Visa: If you're not a citizen of any of Japan's exempted countries check if you need a visa. Check the full visa requirements according to your nationality.
Currency
In Japan, the currency used is Japanese Yen (JPY) and I recommend withdrawing cash before you arrive in Japan. Cash becomes handy when using it at local stores, ticket machines, and older restaurants.
Travel Insurance
If you're traveling overseas, don't forget to purchase travel insurance. I always recommend World Nomads as my preferred travel insurance.
Flights
WayAway, Skyscanner, Google Flights, and Kayak are the best sites to find cheap flights and great deals. Depending on your personal you should also check your preferred airlines' websites for comparison to find the best deals from your home country.
Want to save money on flights, transport, and accommodation on your travels? Find out how with these 10 must-know travel tips.
Best Time To Visit Japan
The best times to visit Japan include the seasons of March to May or September to November. During these times you can expect to have fewer crowds and milder temperatures.
Where to Stay in Japan
Booking.com, Agoda, and HostelWorld are platforms where you can find hostels and hotels anywhere in the world.
Booking.com is great at finding affordable deals and many of the hotels listed offer free cancellations in case your plans change.
If you're traveling on a budget in Japan you should check out hotels on HostelWorld and AirBnB is also another great option to find more local and affordable stays.
Activities & Tours
Get Your Guide and Klook offer local guided tours and discounted tickets for local attractions and activities around the world.
Here are some of the best tours and things to do in Japan:
Local Cooking Classes: Learn how to make authentic local Japanese cuisine at a cooking class in Japan. Try making dishes such as Sushi, Takyoyaki, Okonomiyaki, Soba and more!
Tokyo Temples & Shrines Morning Tour: Get a local guided tour of the local temples and shrines around Tokyo.
Food Tours: If you're a foodie you might want to consider a local food tour throughout the streets of Japan from the local street food or hidden local eateries only a local can show you.
Photo Shoot: If you're looking to bring some personal souvenirs why not try a photo shoot in Tokyo with a local photographer?
Power Adaptors
Japan uses standard Type A and B adapters which is similar to the US. However, note that the voltage may be different so be careful with your electronics and use a voltage converter. I always recommend buying a universal adaptor so you can use it in any country (great for future travels) and it offers extra ports for USB cables to charge your devices.
Stay Safe
Staying connected abroad is important for safety and travel. Having a VPN hides your IP address and encrypts your traffic thereby protecting users' privacy and virtual location. Use NordVPN to safely access content from around the world and have protection when you use public WiFi at cafes, restaurants, or your accommodation.
Data Connectivity
Make sure to order in advance a SIM card or pocket WiFi so you can stay connected online for navigation and communication. Depending on your personal preferences you can order a SIM card or pocket WiFi. Depending on your personal preferences you can order a SIM card or pocket WiFi. The easiest and most convenient way to purchase a SIM card or Pocket WiFi is online before your trip. Alternatively, if you want to buy it in person, you can purchase it at Narita International Airport or at outlets operated by Japanese mobile services.
If you want instant connectivity to data abroad I recommend Airalo which is an app that allows you to download a prepaid eSIM to your phone in over 190 countries. Alternatively, you can check other recommendations for a SIM card or pocket WiFi.
Here are recommendations to order a SIM Card.
Here are recommendations to rent a pocket WiFi.
Transportation
Japan is well-known for its extensive public transportation (buses and trains). You'll definitely need to take advantage of the high-speed trains for your travels.
If you plan to use public transport make sure to order travel passes in advance to save money and time. For booking Japan's high-speed trains, save money and get unlimited rides with a Japan Rail Pass.
Conclusion
I hope you found this post helpful and that it inspires you to try this cultural activity in Japan. If you have rented a kimono before would you add any recommendations or tips? Or If you haven't are you considering renting a Kimono in Japan? Let me know your thoughts below.
Found this helpful? 👇🏼
Support my work by buying me a coffee so I can produce more free content for you.
---