Spring in Perth is a time of renewal and vibrant colours, and there's no better way to embrace the season's beauty than by visiting the Yates Springtime Tulip Festival. This annual festival is a must-visit during spring in Perth to enjoy the vibrant displays of native and exotic flora and tranquil settings. If you're considering a visit to this botanical wonderland, here's everything you need to know about the Yates Springtime Tulip Festival in Perth Western Australia.

Disclaimer: This post may contain affiliate links, which means I get a small commission if you make a purchase (at no extra cost to you). It's one of the ways I can keep producing free resources and guides for my readers. Thank you for your support! Refer to the Disclosure Policy for more details.
What is Yates Springtime Tulip Festival?
The Yates Springtime Tulip Festival celebrates the arrival of spring with over 120,000 tulips and 36,000 spring blooms. Each year Araluen welcomes thousands of visitors wanting to get a glimpse of the kaleidoscope of colours. This includes enjoying the vibrant blooms of tulips, magnolias and azaleas against the background of a gorgeous bushland setting. Upon arrival to the park, you'll be treated to a sprawling bushland setting complemented with the park's 1930s heritage setting.
In addition to the spring blooms, the festival offers something for all ages to enjoy. Whether it's entertainment from live music vendors, delicious treats from the food vendors or exploring the walking trails. You won't be disappointed at this colourful festival.
Yates Springtime Tulip Festival History
The history of the festival can be traced back to 1990 when the Araluen Botanic Park Foundation (ABPF) had informal talks with The Dutch Consul and Yates regarding replanting Tulips at Araluen. Fast forward to 1992 Yates, who marketed bulbs for Tesselaar and other growers in the state, agreed to support and provide the ABPF with Tulips. The first festival was named "Yates Tulip Time," and is presently known as "Yates Springtime Tulip Festival." This was the beginning of an ongoing relationship that continues to this day.
Where is the Yates Tulip Festival?
Address: 362 Croyden Road, Roleystone WA 6111
The festival is held at Araluen Botanic Park which is about 40km southeast of Perth. Araluen's location makes it an accessible day trip or a weekend getaway from Perth that can be enjoyed with family and/or friends.
Whilst the park is open every day of the year, including public holidays spring is one of the best times of the year to visit Araluen Botanic Park to enjoy colourful blooms during the festival and other seasonal festivities.
When is the Yates Tulip Festival?
Dates: 18 August to 2 September 2023
The festival is held from 18 August to 2 September daily from 9 am to 6 pm (last entry at 5 pm). You can buy entrance tickets to Araluen Botanic Park either at the entrance as you drive in on the day or reserve in advance online. If you choose to purchase your tickets in person at the gate please note that a surcharge will apply.
How to get to Araluen Botanic Park?
By Car
Araluen Botanic Park can be reached by car on a day trip. If you're travelling from Perth CBD, take Graham Farmer Freeway to Tonkin Highway. From there, exit at Brookton Highway until you reach Croyden Road. The trip from Perth to Araluen should take about an hour's drive.
Public Transport
If you prefer using public transport you can catch the Armadale train line to the Kelmscott or Armadale Station. Afterwards, you can get a taxi or Uber from the station, as the closest bus stop is about 4km from Araluen Botanic Park.
Remember to download Google Maps offline before your day trip. Reception in Roleystone tends to be limited and you'll want to access maps for navigation in the area.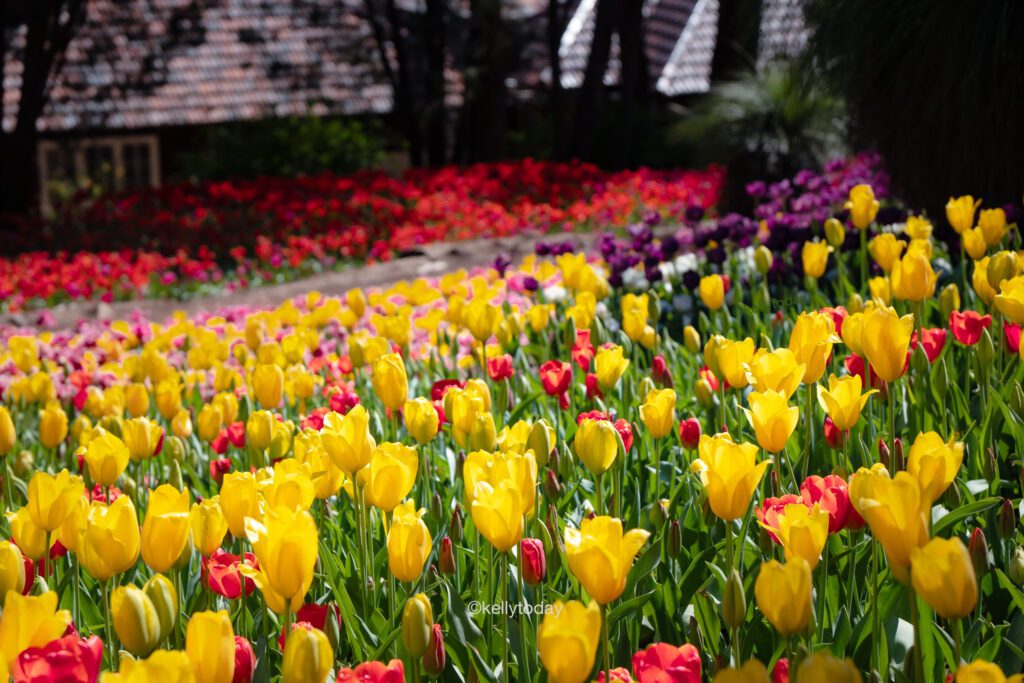 Important Tips for Visiting Araluen Botanic Park
Best Time to Visit
The best time to visit Araluen for the spring blooms is around the middle of August to the end of September. If you want to avoid the crowds I'd recommend not visiting during the weekends and instead paying a visit throughout the week. The best times of the day to visit are usually early morning to avoid large crowds. If you do visit during busy hours just remember to be patient with the crowds when taking photos.
Entrance Fees for Araluen Botanic Park
The following entry prices for Araluen Botanic Park (Yates Springtime Festival) are for 2023. Please remember that payment is electronic and the last entry to Araluen Botanic Park is 5 pm. The entry cost covers access to the park, a cafe, a restaurant and onsite toilets. There are also pop-up food trucks that are available only on the weekends during the festival dates. You can buy tickets for entry at the entrance or online in advance.
For the latest up-to-date admission entry fees for each year make sure to check Araluen Botanic Park's Instagram page. The following entry prices are for 2023.
$20 for adult
$15 for concession (valid Australian Government Concession Card required)
$10 for children (6 to 15 years old)
$60 for family pass (2 adults & 3 children)
$10 per person (Bus Group – 10 or more (Tue & Wed only))
$15 per person (Bus Group – 10 or more (Thu to Mon only))
Although it's advertised online that electronic payment is only accepted make sure to bring cash just in case. Sometimes electronic payment is limited or down in the Roleystone area. Cash is also handy to have for payments at the food trucks.
Food
Food and drinks can be enjoyed at the onsite cafes. This includes grab-and-go options from the Roundhouse Café (10 am to 2 pm daily) or seated food and drinks at Chalet Healy Café. If you're visiting on the weekends you'll also be treated to food trucks and entertainment. Savour delicious food from local vendors from snacks to meals including at Nidev's Food Factory, Piadina Bar, Gelato Monkey and more.
Parking
If you're driving to Araluen Botanic Park there are a variety of parking bays available. During the Yates Springtime festival, there will be Gate Attendants to direct you to an available space upon arrival. To avoid long lines for parking you'll want to arrive early at the park.
Directions
Make sure to download offline Google Maps for your day trip to Araluen Botanic Park. Depending on your phone service provider reception in the area can be limited and you'll want to make sure you have access to reception for navigation and communication. At Araluen there is free public Wi-Fi available throughout the park however it has limited connection.
How Long to Spend at Araluen Botanic Park
Araluen spans over 14 hectares of developed botanic gardens to enjoy. To explore all the grounds I recommend dedicating at least 2 hours to fully enjoy the park from checking out all the spring blooms, grabbing a bite to eat and enjoying some of the entertainment throughout the park.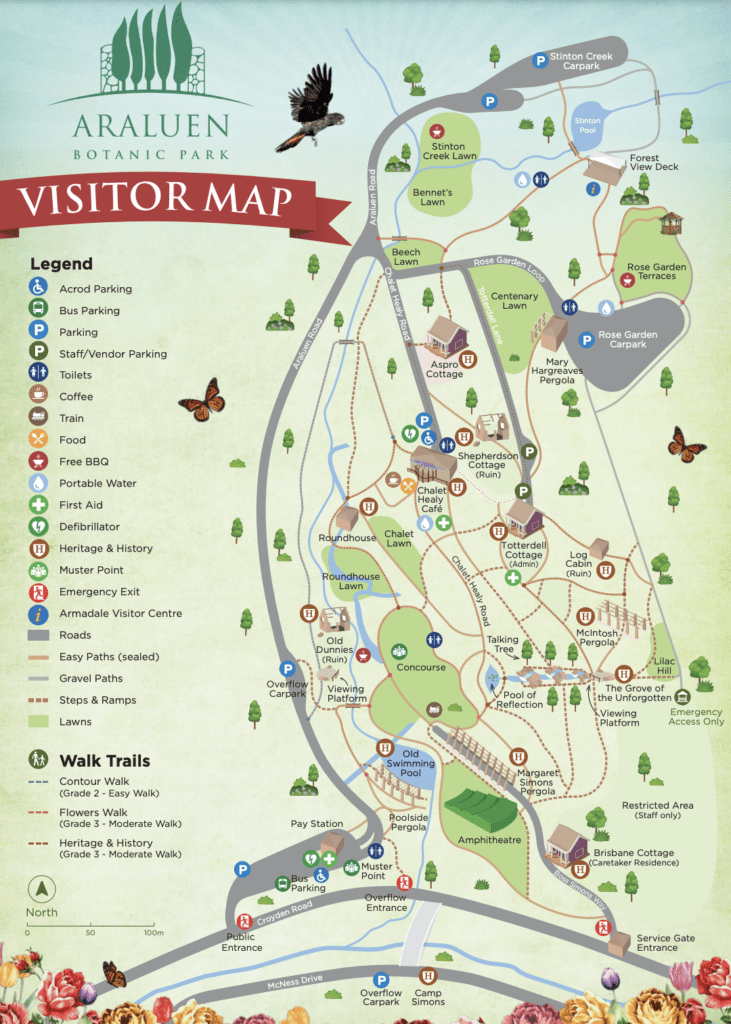 Prohibited Items
To ensure that the natural landscape of Araluen is maintained there are some objects that aren't permitted into the park. Please make sure to read up on this list before paying a visit to Araluen.
Cigarettes and Alcohol – To prevent damage to the local fauna and flora these items are prohibited.
Skateboards, scooters, bicycles, and rollerblades are prohibited from the park.
Kites, fireworks and drones have the potential to danger other guests and other wildlife in the park.
Pets are not permitted to enter the park.
Top Things to Do at Araluen Botanic Park
Araluen Botanic Park offers a range of activities and attractions that are unique during the festival dates and shouldn't be missed. Read on to find the top things to do during the Yates Springtime Tulip Festival.
Spring Flowers & Wildlife
A visit to Araluen during the festival wouldn't be complete without checking out the gorgeous collection of blooms. The most well-known flowers of the festival include the stunning display of tulips in a kaleidoscope of colours. With thousands of tulips in full bloom, you'll be immersed in a sea of vibrant reds, yellows, pinks, and purples. Other spring blooms to look out for include internationally recognised grand magnolia trees, azaleas and camellias. It's a visual feast that will leave you in awe and provide endless photo opportunities. Also keep an eye out for the native wildlife, including colourful parrots, kookaburras and other bird species that call the park home.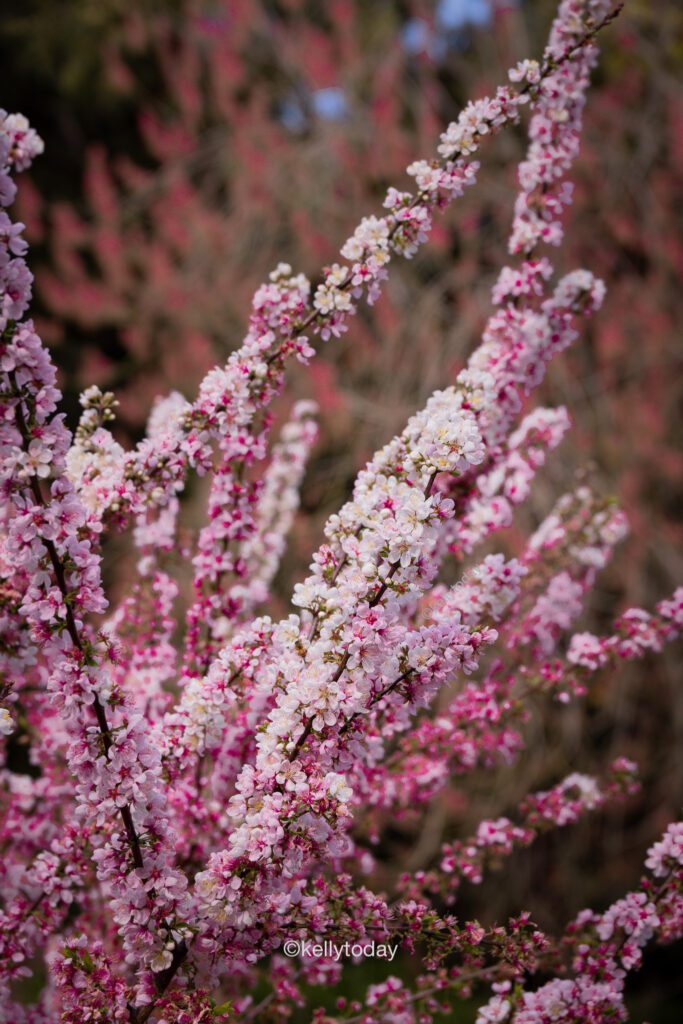 Workshops
If you're interested in art, the festival hosts various art workshops to enjoy against the gorgeous natural background and garden spaces at the park. Why not try the Cabernet & Canvas art workshop to soak up the spring weather whilst painting outdoors? Afterwards, you'll be able to take your masterpiece home after you've finished. For the latest up to workshops available during the festival refer to Araluen Botanic Park's website event page.
Entertainment
During the festival, there are a variety of entertainers available at Araluen for all ages to enjoy including Canvas & Cabernet, Mini Giants, Freedom Fairies and more. If you're visiting with family there is children's entertainment provided including face painting and the opportunity to try the park's augmented reality filters. Children will be able to enter a digital world by chasing fairies and catching frogs.
The Freedom Fairies are only available on the weekends during the festival for face painting and the bubble show.
Train Rides
Enjoy a trackless train ride throughout the park during the Tulip Festival. The train is only available from Wednesday to Sunday and tickets can be bought from the Train Station which is found next to the Margaret Simons Pergola on the Concourse Lawn. Tickets cost $5 per seat, per ride. The train experience is about a 20-minute ride and it's a one-stop get-on-and-off circuit from the train station.
Picnic
Add to your day trip to Araluen Botanic Park by having a picnic against the colourful and scenic beauty. Araluen has plenty of picnic areas, perfect for enjoying a relaxing meal surrounded by nature with friends and/or family. The park is also equipped with several electric barbeque facilities to use.
Photography Opportunities
The festival's vibrant colours and natural beauty make it a photographer's paradise. Whether you're a professional or just enjoy snapping photos with your smartphone, you'll find endless opportunities to capture the magic of the event. You'll be treated to vibrant flowers, lush landscapes, and tranquil ponds. Grab a few photos of the spring blooms, wildlife and more for your socials!
Don't miss out on the jacaranda season in Perth. Discover the best Jacaranda viewing spots across Perth in this travel guide.
Best Photo Spots & Photography Tips
Here are some helpful tips for taking the best photos at Araluen Botanic Park in Roleystone. It's also important to remember to respect the park grounds and to be mindful of where you step. Avoid walking through the flowers and follow any guidelines or rules provided by Araluen Botanic Park to be respectful during your visit.
Looking for more Instagrammable spots in Perth? Make sure to check out the canola fields in York by reading this day trip guide.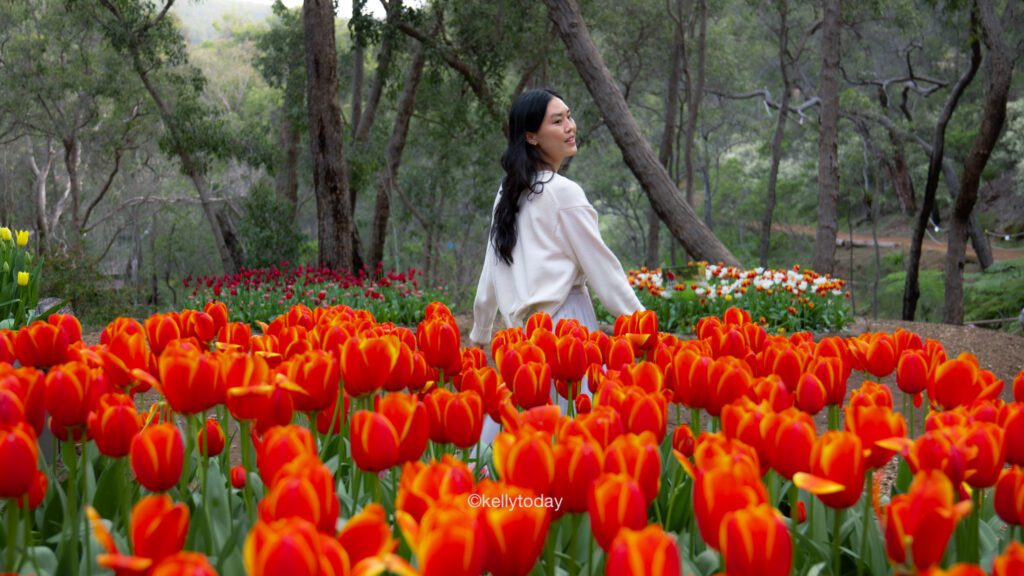 Plan Ahead
Whenever I'm heading out for a trip I always make sure to research and plan for what shots I want to capture at the location. This includes the specific spots I want to visit at the destination and the different poses and compositions I want to capture. For inspiration, I use a combination of resources including Pinterest, my favourite photographers, and previous photos taken by visitors at the location. I recommend saving these photos on your phone so you can refer back to them when you are out shooting in the field. For inspiration, I've included some of my favourite shots captured at Araluen Botanic Park.
You'll also want to plan your outfit in advance. Since you'll be surrounded by vibrant colourful spring blooms I recommend wearing an outfit that will contrast with the background. For example, white or light colours tend to stand out amongst vibrant colours.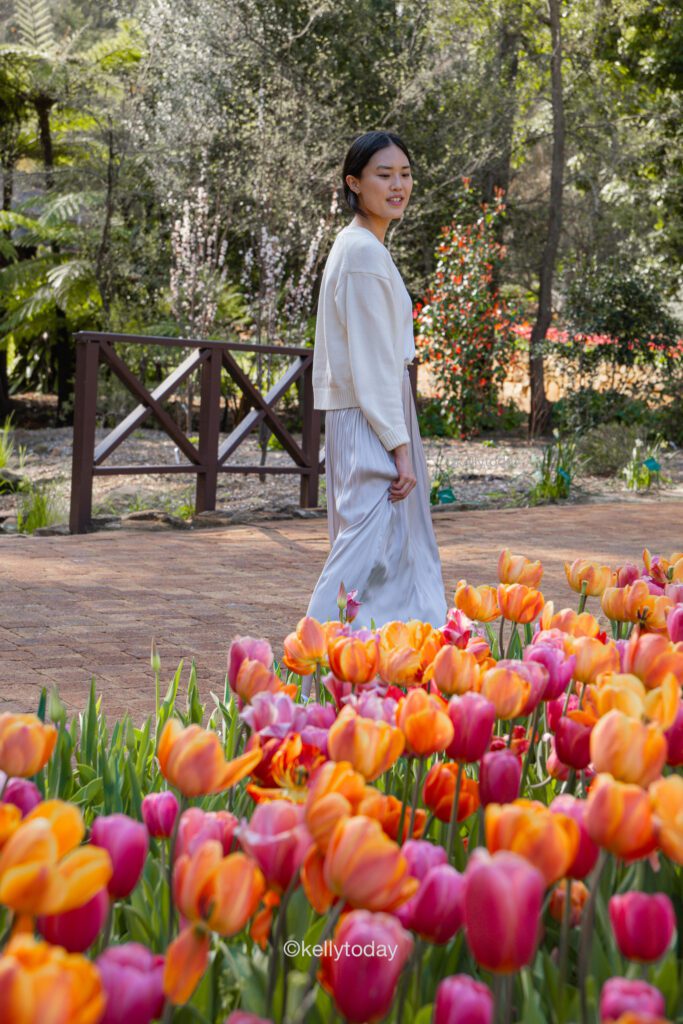 Capturing Photos By Yourself
Wondering how to take photos by yourself? If you're shooting your photos alone or want to get a group photo invest in a good tripod to help set up your photos. You can use a tripod for either your phone or camera and then set up a self-timer to take the photos. If you have a camera I'd also recommend buying a remote control to take photos remotely from a distance. If you have a SONY camera consider this lightweight remote option or for phones this Bluetooth remote.
Find out the latest camera gear I use for my travels and must-have essentials for beginner photographers here.
Framing Your Shots
One of the common mistakes every beginner photographer makes when starting with photography is not experimenting with camera angles. Whether you're taking images on a camera or a phone remember to try different angles and framing compositions. For example, don't be afraid to try taking photos from different angles, including lower perspectives behind the flowers. You can also experiment with framing different background elements such as branches or the flowers at different focal lengths. It helps if you can change your aperture (focal length) to create a blurred background and make your subject stand out more.
For more in-depth tips on how to create content from capturing your photos to editing in post-production. Check out my entire content creation process including the best camera gear and things I wish I knew as a beginner photographer in this full in-depth depth on content creation here.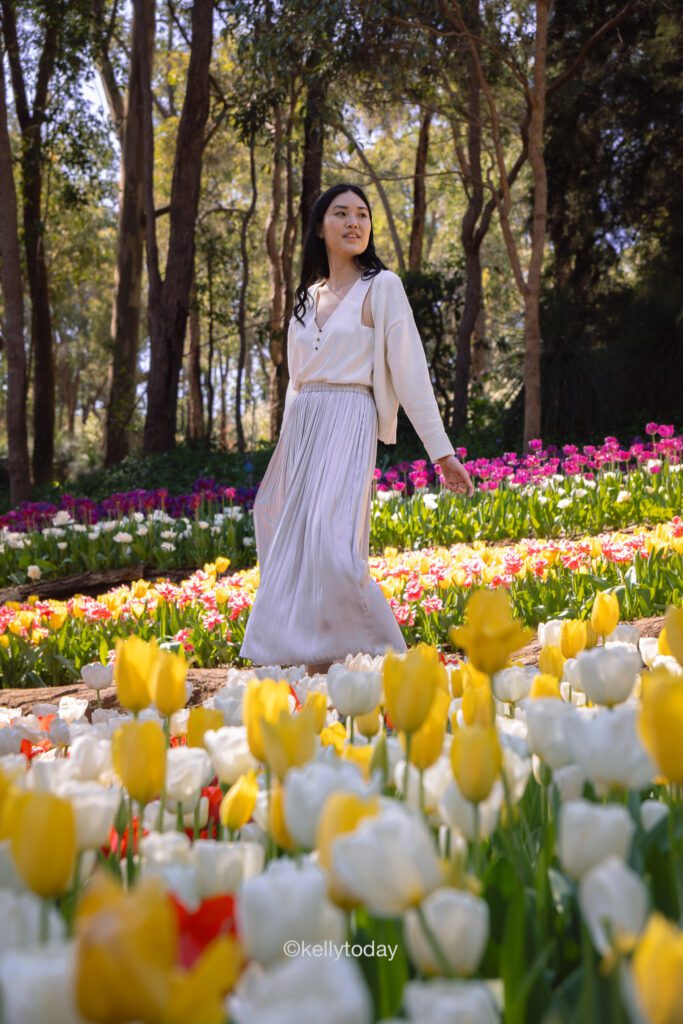 Top Things to Do in Roleystone
Don't forget to pay a visit to the other attractions in Roleystone before or after your visit to Araluen Botanic Park. Add to your day trip with these fun things to do in Roleystone.
Raeburn Orchards
Opening Hours: Daily 9 am to 5 pm.
Entry fees: $5 for adults and free for children (under 12 years old)
Address: 4 Raeburn Rd, Roleystone WA 6111
Don't miss out on the Instagrammable Raeburn Orchards in Roleystone. The orchard provides a gorgeous background for picturesque strolls, picnics or your photos. Whilst during spring the orchard transforms into a magical explosion of pink with endless rows of pear and apple blossoms. This orchard shouldn't be missed during the months of autumn with walls of crimson leaves and persimmons serving as a great background for a picnic or your photo outing.
Looking for more Instagrammable spots in Perth? Check out this local guide to the best photo spots in Perth during spring.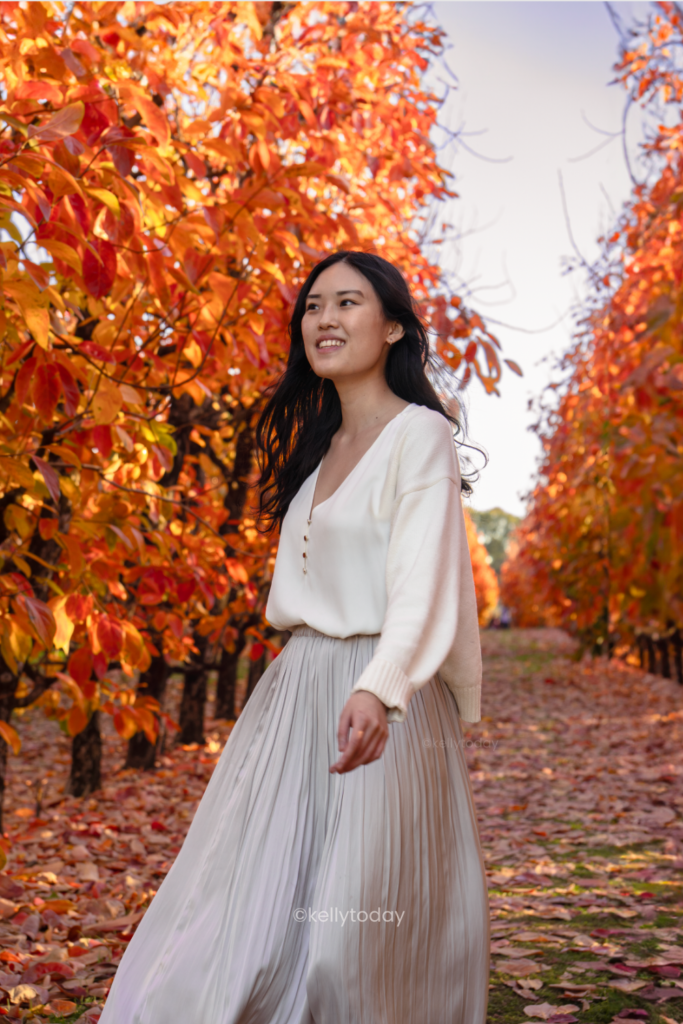 Churchman Brook Dam
Opening hours: Daily until 6 pm (5 pm from May – November)
Address: 96 Churchman Brook Rd, Bedfordale WA 6111
Churchman Brook Dam is a hidden gem located near Roleystone that offers beautiful scenery that shouldn't be missed. You'll want to explore the walking trail or enjoy the view from the top of the dam wall, which can be accessed from a path via the picnic area at the base of the wall.
Besides offering gorgeous views of the dam and surrounding nature. There are also facilities including onsite toilets, a playground, seating areas, free gas barbeques and a large grass-open area that is perfect for hosting picnics with friends and/or family.
Make sure to visit this dam around July to November to enjoy the wildflower season.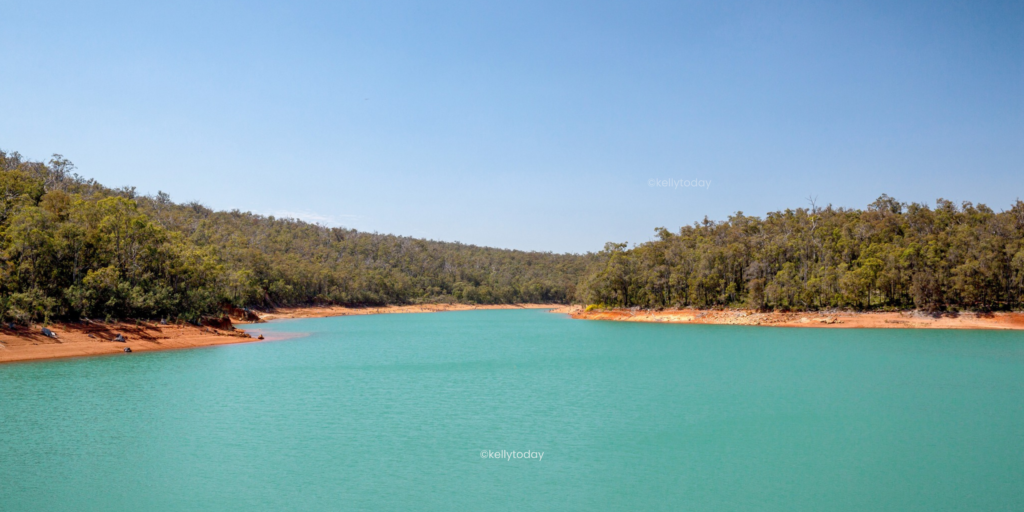 Roley Pool Reserve
Address: Collins Rd, Roleystone WA 6111
The Roleystone Hills area has a variety of bush reserves however Roley Pool Reserve is the most well-known. This reserve follows the Canning River for 2km and has four trails to enjoy the unique flora and fauna. A visit to the reserve and you'll be treated to beautiful scenery and the gentle sounds of the river flowing downstream. The center of the reserve is Roley Pool itself which can be accessed by the steps from Collins Road. This spot is great for a leisure walk or a weekend adventure.
Canning Dam
Opening hours: Daily until 6 pm (5 pm from May to November)
Address: Canning Dam Rd, Ashendon WA 6111
Located about a 9-minute drive from Araluen Botanic Park a visit to Canning Dam will let you see some of the most scenic views in Western Australia. In addition to the viewing platform that overlooks the reservoir, you'll find plenty of picnic spots equipped with gas-fired barbeques, a playground, and onsite toilets. I recommend having lunch at the lower picnic area where the creek flows through for the views.
There are also walking trails around the dam which take you past historic attractions including the stilling chamber and old contour channel. If you're lucky you might also spot some wildlife in the surrounding bushland.
Where to Eat in Roleystone
Roleystone has a range of local eateries that are perfect for a stopover for lunch or some snacks. Here are a few recommendations for the best places to eat in the Roleystone.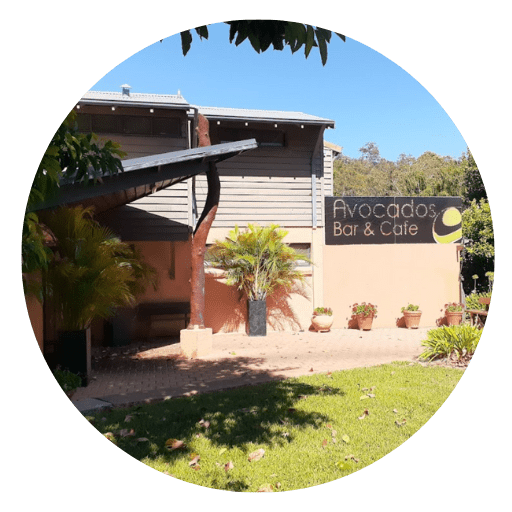 Don't miss out on this family-friendly restaurant and bar which offers both indoor, outdoor and riverside seating. In addition to being family-friendly, this spot is pet-friendly and has a variety of food and drink options to try for your day trip.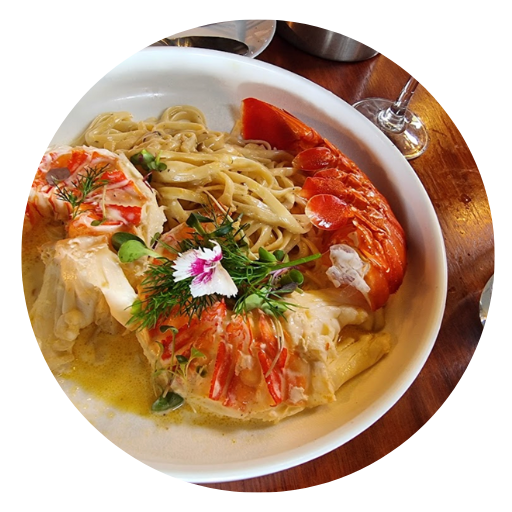 Head to Seven Sins to be treated to gorgeous views of the Darling Scarp and below whilst you dine. The menu features hearty meals that are worth the trip to Roleystone.
After your trip to Araluen Botanic Garden, you can head to the cafe that's part of Araluen Golf Resort for amazing views of Roleystone and be treated to delicious food and drinks.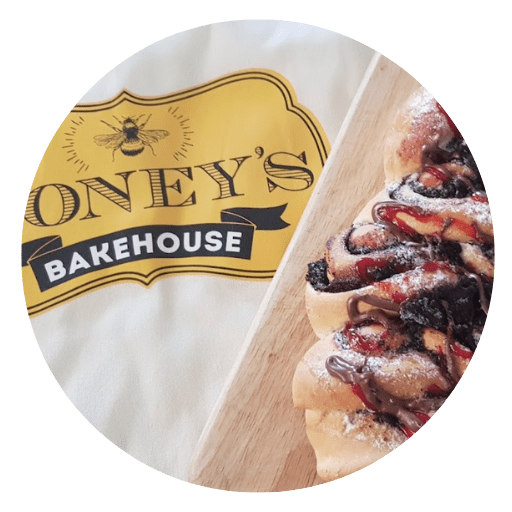 If you have a sweet tooth pay a visit to Honey's Bakehouse and pick up a sweet treat or coffee to dine in or take away. This bakery is family-owned and is well-known for making old-school treats with a unique twist by deep frying the treats.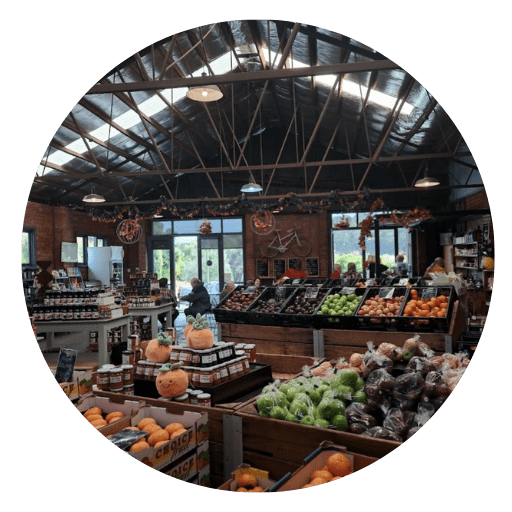 This cosy coffee shop is found inside Raeburn Orchards and offers breakfast and brunch options. You can also check out the fresh produce or trinkets that are sourced from the local orchard.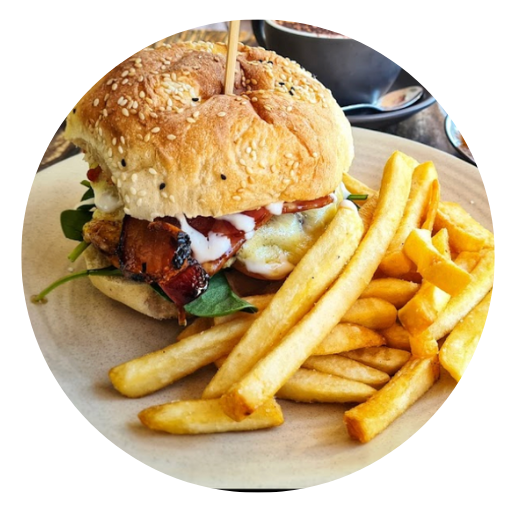 Orchard Expressor is a cozy coffee shop and cafe that serves some of the best breakfast, brews, lunch and dinners. You'll be treated to a variety of options including those that are vegetarian, vegan or gluten-free.
Where to Stay in Roleystone
You can take a day trip from Perth to Araluen Botanic Park, however, if you want more time to enjoy the area consider staying overnight or a two in Roleystone. There are a variety of places to stay in and close to Araluen Botanic Park. If you're planning a day trip to Araluen Botanic Park make sure to hit the road early so you'll have plenty of time to explore the area.
Here are some accommodation recommendations in or near Roleystone
The Getaway Roleystone is perfect for a one-night stay in Roleystone. This spot is a great secluded getaway from Perth and depending on your budget there are a variety of room options to choose from. This includes offering views from the inner courtyard, garden, pool or the mountains.
Stay at this cozy B&B in Armadale for a getaway from Perth. Besides rooms featuring a mountain, garden or pool view you'll be treated to a continental breakfast during your stay. This spot is also conveniently located near walking trails, picnic areas, Araluen Botanic Park and shops.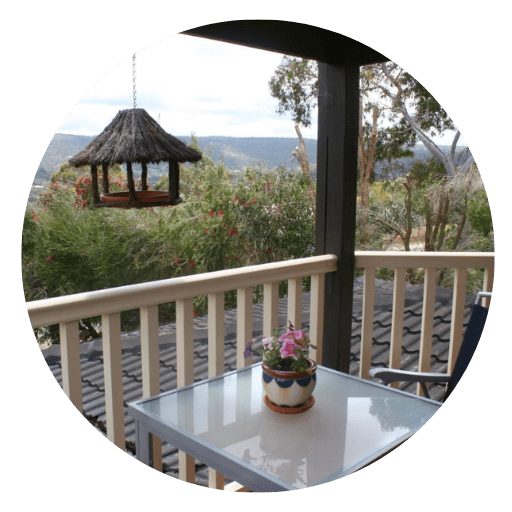 Book a getaway from Perth at this secluded property boasting terrace and garden views. The property is also conveniently located within walking distance of public transport, a shopping centre, local eateries and parks.
If you're planning a trip with a big group consider booking this apartment stay in Armable. The property is also conveniently located within walking distance of local eateries, parks and public transport.
📌 Places mentioned in the post
All locations mentioned in this post are saved in this Google Map. Make sure to save this for your day trip to Araluen Botanic Park by downloading an offline version.
Yates Springtime Tulip Festival is a must-see experience during spring in Perth for all ages. Whether you're looking to immerse yourself in the wonders of spring, the vibrant flower displays, engaging workshops or entertainment, this festival has something for everyone. So, mark your calendar, and plan your visit for this springtime destination in Perth.
Found this helpful? 👇🏼
Found this free guide helpful? Support my work so I can produce more free content for you.